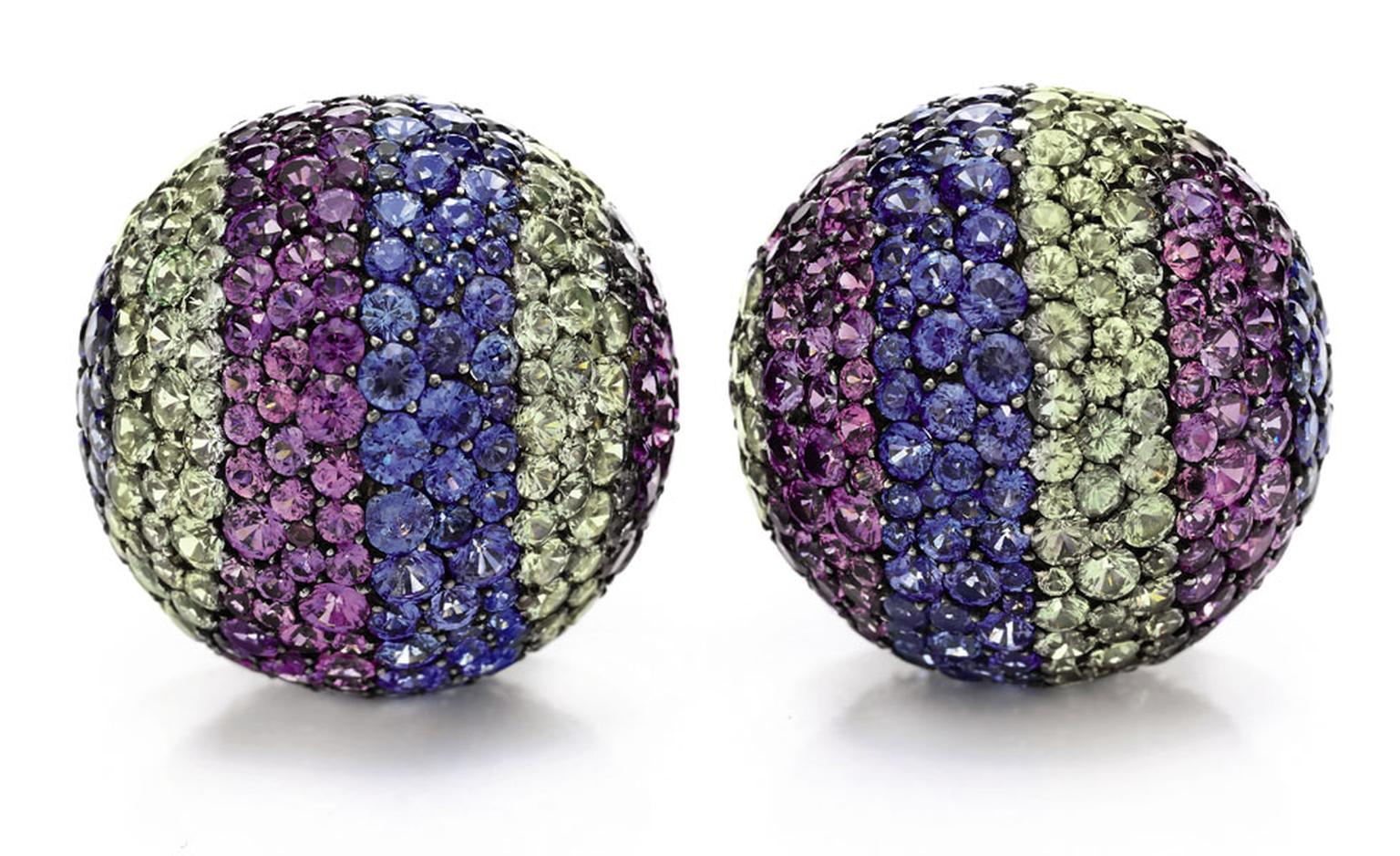 Christie's two-day auction of Elizabeth Taylor's jewels raises over $137 million. Highlights of the second day's sale are the Burton Wedding Bands that fetched $1 million after a 15 minute bidding battle between a buyer in the room and a phone bidder. The pre-sale estimate for these diamond bands was $6-8,000 showing just how sought after are the jewels belonging to the late actress.
The wedding bands, like all of Elizabeth Taylor's jewellery, had a story to tell. She was given them by Richard Burton on the occassion of her two marriages to him, first in 1964 and then in 1975. The idea of owning a jewel loaded with romance and belonging to perhaps one of the most famous couples on earth drove bidding far beyond expections.
The two auctions represent the most valuable sale of jewellery in auction history, outsripping expectations and the Duchess of Windsor's sale last year. François Curiel, Interrnational Director of Jewelry at Christie's said: "The spectacular results of the Evening Sale of Elizabeth Taylor's iconic jewels sparked a surge of interest from collectors around the world. It took eight hours and three auctioneers to sell 190 more jewels from Elizabeth Taylor's storied collection.The atmosphere was electric from the very first to the last lot, with collectors from Asia, the Middle East, Europe and America chasing each individual jewel with a tenacity never seen before. All the jewels offered greatly exceeded their estimates, sometimes by much as a hundred times. This brings the total value of Miss Taylor''s jewelry collection to $ 137.2 million and sets a new record for the largest jewelry sale ever presented at auction."
Marc Porter, Chairman of Christie's Americas, said of the sales: "We are humbled and gratified by these results which are a testament to the public's overwhelming affection for Elizabeth Taylor and her incredible legacy. The sale of Miss Taylor and Richard Burton's wedding bands for over $1 million after an epic 16-minute bidding war was a fitting grand finale to the live auction portion of this amazing jewelry collection. We look forward to more great results this week, as the auctions continue with sales of Elizabeth Taylor's fashion, accessories, decorative arts and memorabilia collections."
Mentioned in this article: