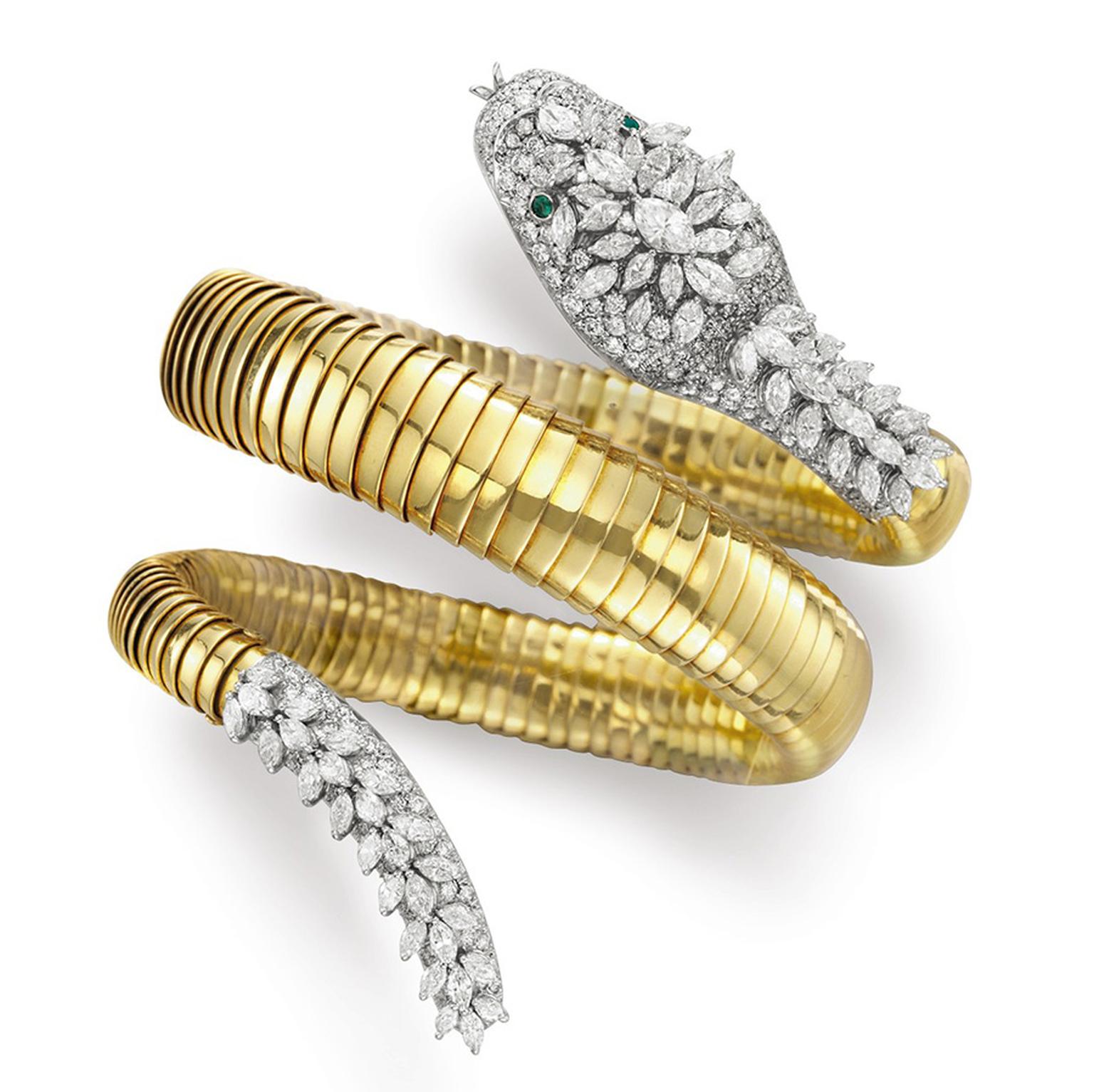 Christie's sale of Elizabeth Taylor's estate did not disappoint. Dubbed as the 'sale of the century' all eyes were on New York on the 13 & 14th December as the hammer came down on some 400 lots of couture, art, jewels and 14 watches.
The prices achieved for the jewels and watches were spectacular, proving that provenance, or a story to tell, is what really sells. Most amazing of all is the records that the sale broke and in particular the highest price per carat paid for a white diamond at auction. The Liz Taylor effect seems to add two or even three zeros to the value of one of her baubles. Take the rather uninteresting necklace of gold opera passes. Valued at $2000 pre-sale, it sold for over $300,000.
But what about the watches? While 14 timekeepers might seem like anembaras de richessesfor anyone else, for Elizabeth Taylor, or ET as she is now known amongst the auction set, this seems to be a modest amount. But is there a chance that these watches will be a game changer for bejewelled timepieces in the future?
"I could say that the impact of the auction could elevate the appeal of certain styles," says Tom Burstein Senior Vice President and Senior Jewellery Specialist of Christies, New York told me prior to the sale. "The amount of publicity of the results of the sale and the pictures of her wearing the jewels makes them very aspirational so all of this elevates the price of all the pieces and I think it will have a lasting effect. I can't say for which ones but a lot of these designs will enjoy a resurgence or we will begin to recognise them again particularly when we see how she wore them. It is hard to put a value on the pieces, but the auction could definitely give a certain style of watch the final push to be considered fashionable again."
As for the styles of the watches, like her jewels they are an eclectic selection. "The watches represented here are jewels that tell time. They are meant to be worn as pieces of jewellery," says Burstein. "The fact they the tell the time is an additional functionality, for example on the Bulgari Serpent watch the dial is concealed by the diamonds on the snake's head and the dial of the Vacheron Constantin is all large diamonds."
The highlight of the watches is the Bulgari Serpenti from 1961 valued at a conservative $12,000-15,000. "This the normal range for this piece at auction," explains Bernstein. "Because of its provenance we are more likely to find out the real value in final price but it is priced as a standard Serpenti of its era." The watch in fact sold for $974,500, almost 65 times its presale estimate. I think Christie's were being somewhat coy here.
Historian Amanda Triossi, who is an external consultant to Bulgari and curated the Bulgari retrospective that featured a loan of 16 of Taylor's jewels, tells us more about the 1961 Serpenti: "Records are quite scarce, but the Serpenti was one of the first examples of a Bulgari snake bracelet. We don't know who gave it to her. It could have been her husband Eddie Fisher or Richard Burton. And she had to means to buy it for herself, so who knows? You see the watch in the stills of Cleopatra that she was filming at the time. She refers to the fact of going to 'that nice little shop' Bulgari was an asset to working in Cinecittà."
Does Triossi think that the sale will impact future auction prices? "No, I wouldn't think so," is her verdict. "I would presume this sale is in same category as the Duchess of Windsor's 1987 auction at Sotheby's in Geneva. The hype that goes with the celebrity factor is limited to that sale. A similar piece in an everyday sale with no provenance is not impacted by this."
The entirely diamond-set Vacheron Constantine Lord Kalla given to her by Michael Jackson in 1989 is valued between $300,000 - 500,000 and chosen on the basis that it was something that Elizabeth would have liked. It sold for $362,500, a disappointing result compared to the other spectacular prices.
A Piaget cuff watch with a nephrite green dial was designed by Jean-Claude Gueit who was behind a trend for large, audacious designs in the late 1960's and 70's that appealed to the newly landed jet-set. "I picture Elizabeth Taylor in Monaco or sailing in the Med wearing this bracelet watch with a nephrite dial," says Bernstein. "She got it in the late 1960's but we are not sure from whom it was acquired. I can see her wearing it during her kaftan phase." The estimate for this watch is a conservative $2,000-3,000. It sold for $80,500, some 26 times its initial valuation. Another Piaget is a more demure gold chain watch also valued between $2,000-3,000 that achieved a handsome $56,250.
As for speculation on the final price of the star of the watches, the 1961 Bulgari Serpenti, Bernstein said prior to the sale: "With such a famous sale for such a famous person, it becomes a market decision. There have been many variations of this iconic watch and it has always been popular though a version with a diamond head and tail is not so frequent." Nor would I imagine is one that belonged to Elizabeth Taylor. And it seems that those bidders knew this only too well, because there will never, ever be another one like it. And that is what drives prices sky high.
ALL IMAGES COURTESY OF CHRISTIES IMAGES LTD
Mentioned in this article: