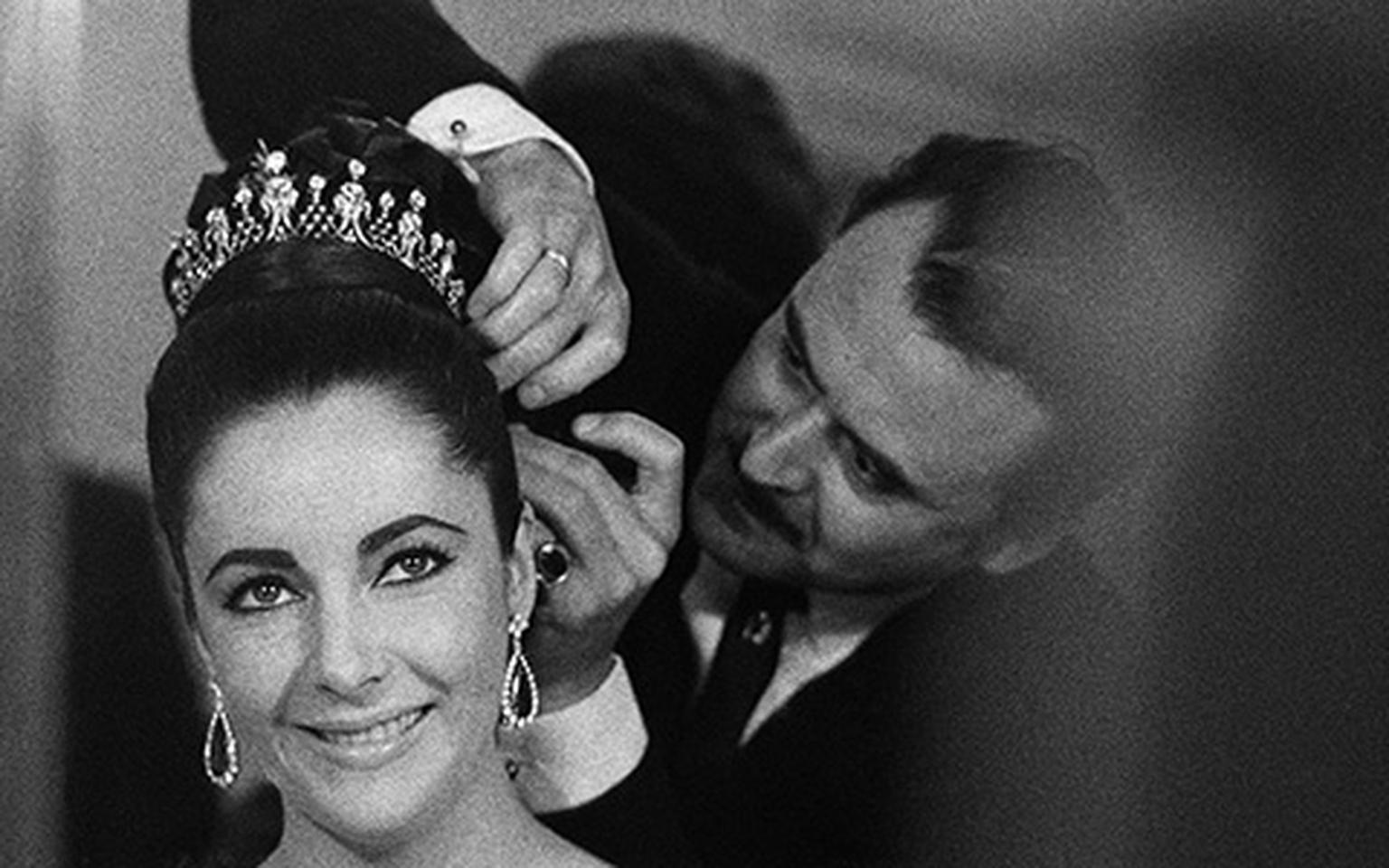 The documentary "Auction of a Lifetime" about the record breaking sale of Elizabeth Taylor's jewels, couture and art by Christie's in New York last year is to be shown on Channel 4 on Wednesday 18 April the at 9pm. After all the excitement of what was billed as 'the sale of the century' that raised over $115 million this is a chance to see and hear the stories behind her legendary jewels and other possessions.
In anticipation, here are the results of the most iconic jewels in the sale. Looking at the stratospheric prices acheived makes it clear why this is the most valuable private collection of jewels ever sold at auction and seven world auction records were achieved for a pearl jewel, an Indian jewel, an emerald jewel, price per carat for a colourless diamond and for a ruby.
The highest price achieved was for the famous La Peregrina pearl that sold for $11.8 million ( £ 7,579,200 / € 9,118,725) and was estimated to sell at $2-3 million previous to the sale.This was followed by the Taj Mahal diamond at £8,818,500 that broke the record for an Indian jewel.
Elizabeth Taylor's 33.19 carat diamond engagement ring took the record for highest price paid at auction for a colourless diamond per carat.
The extraordinary beauty, rarity and provenance of the pearl known as "La Peregrina" inspired a fierce bidding battle at Christie's New York at the opening auction of The Collection of Elizabeth Taylor. After four and a half minutes of bidding, the pearl reached a world auction record price for a pearl at $11,842,500. The historic 16th century pear-shaped pearl suspended from a necklace custom-designed for Ms. Taylor by Cartier, has been widely heralded as one of Elizabeth Taylor's most iconic jewels.
Much anticipation surrounded the sale and pre-sale estimates were soon left far behind as anxious buyers set a fast pace of bidding. The allure of owning a piece of Hollywood lured in reord prices that would have delighted Elizabeth Taylor herself as a portion of the proceeds of the sale and sales of select publications will go to the Elizabeth Taylor AIDS Foundation (ETAF).
The jewels were part of a sale spanning the13 & 14 December including her haute couture collection, accessories, art and memorabilia.
Read the full results on Christie's website by clicking here.
Read more about her love of Bulgari jewels by clicking here and anecdotes about her jewels by clicking here. Watch Christie's website for the full list and images of lots.
Mentioned in this article: