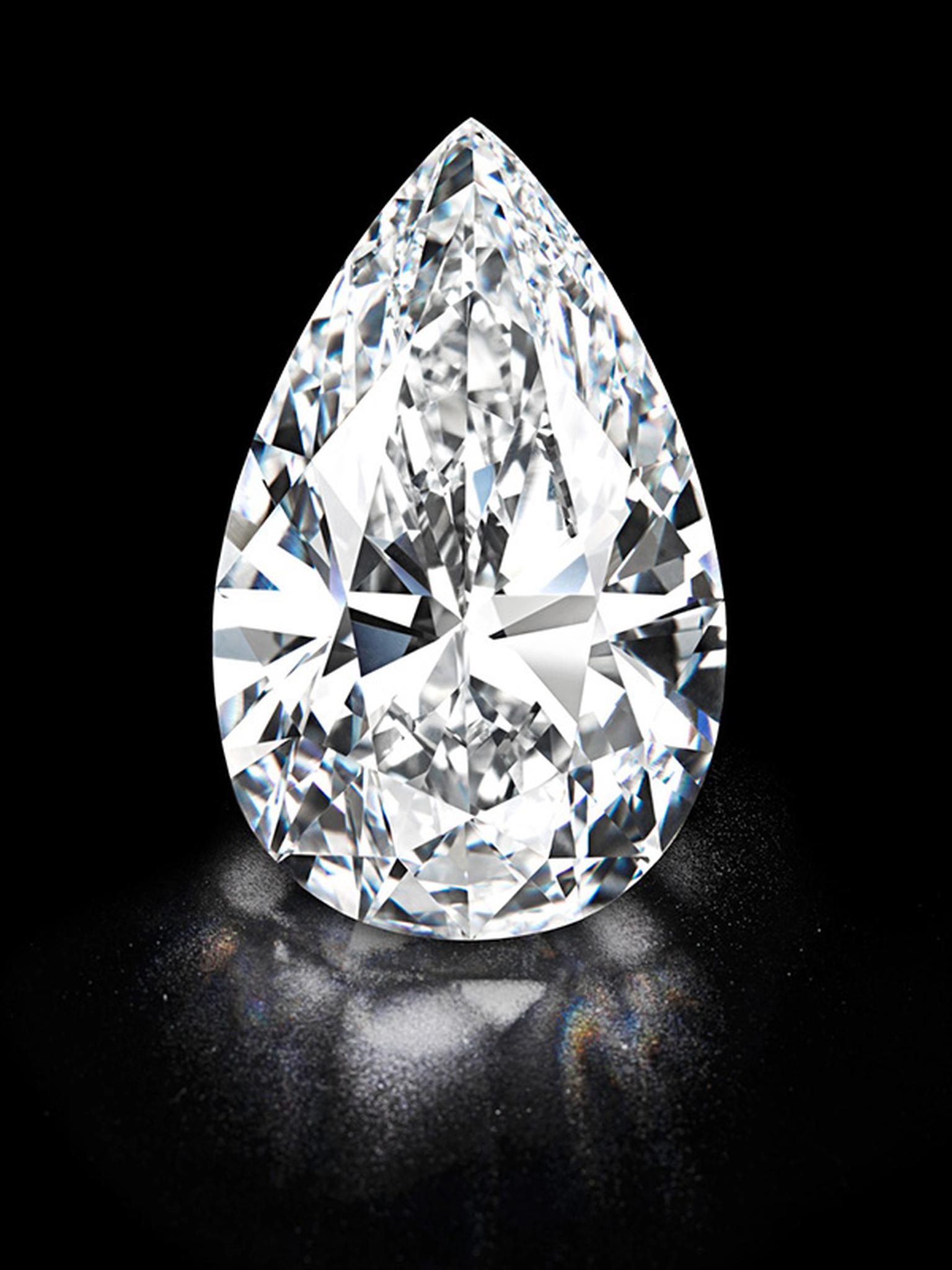 16 May 2013
A world record was broken at Christie's in Geneva as the auction house achieved the highest price ever paid for a colourless diamond. The 101.73ct pear-shaped diamond is the largest D colour flawless Type IIA diamond ever to be offered for auction and commanded a suitably exceptional price of US$26,737,913 or $254,400 per carat. ( read more about the diamond here.)
Prior to the sale, the diamond was simply known as the '101'. Its new owner is New York jeweller Harry Winston, who has lost no time in renaming it the 'Winston Legacy', making a bold statement from the house's new Swatch Group owners about its financial power.
Rahul Kadakia, Head of Jewellery, Christie's Switzerland and Americas, declared: "Harry Winston acquired the most perfect diamond ever offered for sale at auction, 'Winston Legacy', continuing the tradition of buying and selling only the very best, a trait of the founder Mr. Winston himself. World record prices were set for diamonds, pearls and sapphires, thereby firmly establishing the international appetite for the most beautiful gems and jewels in a record-breaking $102 million auction at Christie's Geneva."
Christie's was expecting in the region of US$20-30 million for the diamond, the star lot of its Geneva May Sale of Magnificent Jewels. Overall the auction achieved US$102.1 million, the highest result ever for a various-owner jewellery auction at Christie's. (read more about the auction results here).
Mentioned in this article: