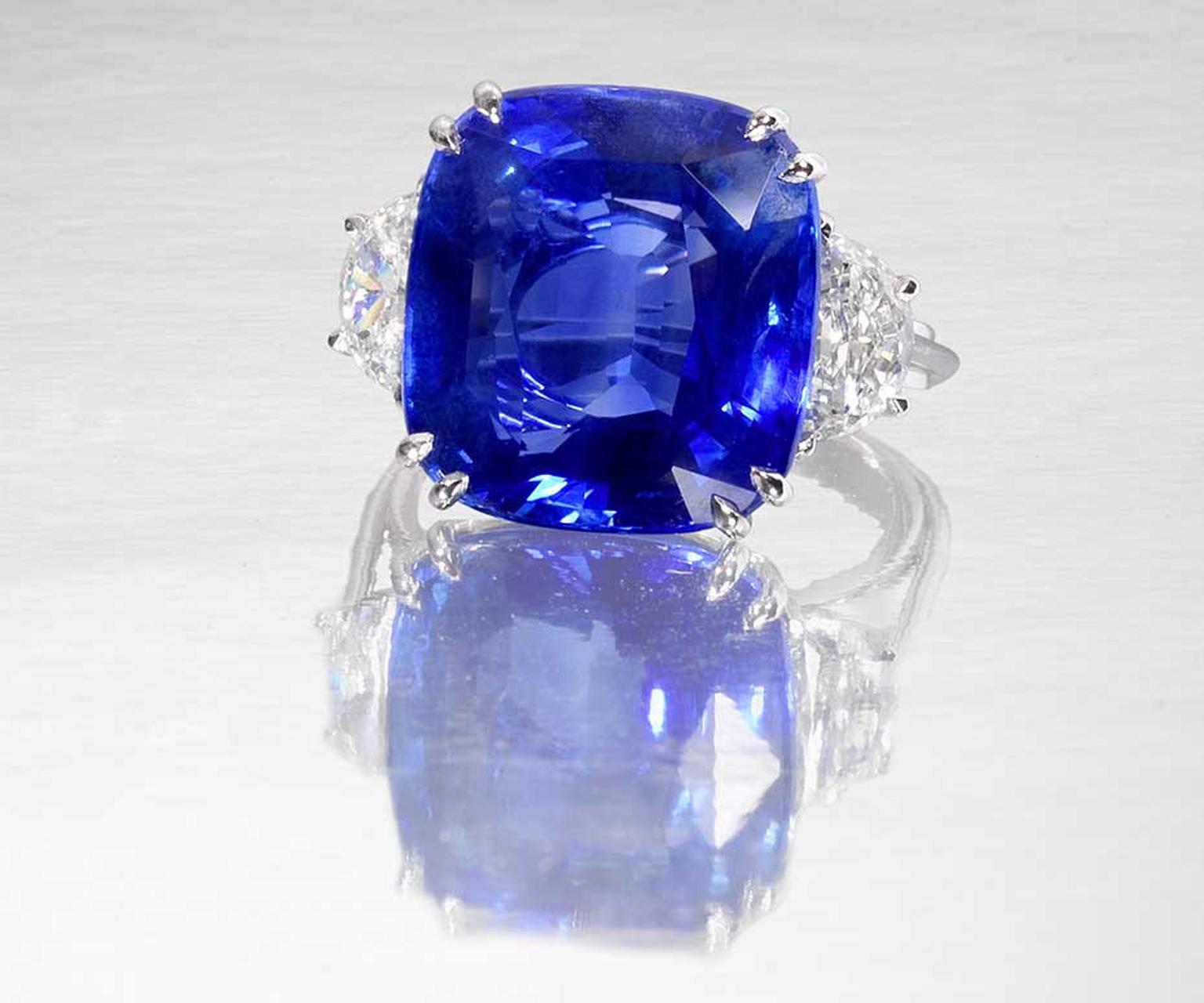 It has been a record-breaking week for Bonhams as its Fine Jewellery sale brought in an impressive £4.2 million, thanks to a strong line-up of classic and contemporary jewellery.
The top three lots soared to double, and even triple, their estimates, setting a new record for the auction house's jewellery department this year. Coloured stones and pearls were particularly popular, with bidders across the world driving prices up on the telephone, online and in person.
The star of the sale was a 10.49 carat Colombian emerald ring, which sold for £362,500 - double its estimate - to a telephone buyer following an intense bidding war. Two telephone bidders also battled it out over a Sri Lankan sapphire ring, featuring a 30.8 carat cushion-shaped gem. It eventually sold for £326,500 - far higher than the estimates of £80,000-£120,000.
A stunning pair of natural pearl and diamond earrings, dating back to around 1965, also attracted a lot of attention, with the price escalating rapidly before the hammer went down at £290,500. Each earring features natural saltwater pearls and a cluster of diamonds weighing 6 carats.
There was also much interest surrounding a number of pieces by 20th century designer and former royal jeweller Andrew Grima, who is often referred to as the grandfather of contemporary jewellery. A diamond ring and earrings suite in yellow gold sold for £15,000, almost five times its estimate of £3,000-£4,000. The eye-catching Night and Day earclips are designed as logs of gold stacked on top of each other, interspersed with glittering diamonds.
An architectural white gold and aquamarine watch from the highly acclaimed About Time collection also achieved double its estimate, selling for £18,750 as bidders fought to secure a contemporary classic.
Widely credited with revolutionising the jewellery world with his distinctive modern designs, Grima created the About Time collection in the 1970s, using precious stones instead of glass on the watch face. The watch sold at Bonhams this week features a square dial overlaid by an aquamarine pyramid and mounted in white gold.
"We are delighted with the results of the sale," says Jean Ghika, Director of Bonhams Jewellery Department. "We saw bidders participating from across the globe. Coloured stones and pearls were of particular interest, as seen in the outstanding prices achieved for the emerald and sapphire rings as well as the pearl and diamond earrings. These results further demonstrate the buoyancy of the current market."