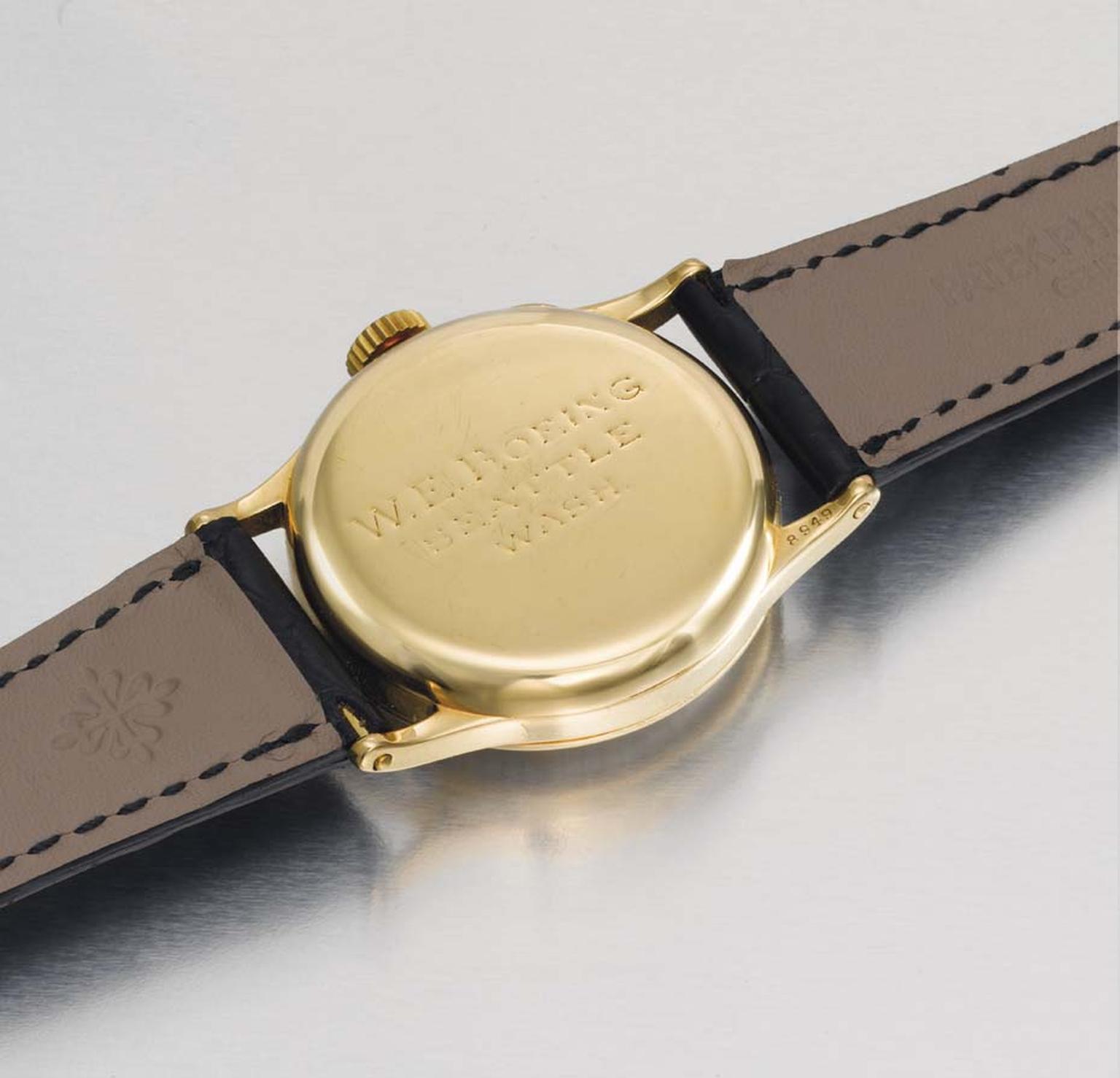 By Rebecca Doulton in Madrid
You can just imagine the tension last night in Geneva on the floor of Christie's as 300 collectors and watch enthusiasts literally fought to get their hands on one of the 100 vintage Patek Philippe watches.
Coinciding with Patek Philippe's grandiose 175th anniversary and just 48 hours before the Supergraves Complication surfaces for sale at Sotheby's, Christie's sale of vintage Patek Philippe watches accrued a whopping $19.7 million, selling over two thirds of the lots above estimate.
The top lot of the evening auction was Reference 2499 First Series, which fetched over $2.6 million, one of only four examples in pink gold of the perpetual calendar chronograph watch with Moon phases and English import marks manufactured by Patek in 1951.
John Reardon, international head of Christie's Watch department, was ecstatic: "This sale has exceeded our expectations in every way. With 69 lots sold above estimate, this sale sets a new benchmark for thematic sales and shows the amazing strength of the Patek Philippe market."
A product of the nascent jet era of the early 1950s, the gold Patek Philippe Reference 2523 world time wristwatch with two crowns, 24-hour indication and a blue enamel detail on the dial went for a cool $2.26 million.
Known as "The Boeing", Reference 130 is a rare gold wristwatch with a single button split-seconds chronograph, sold by Cartier in 1939 to commercial aviation pioneer Mr William E. Boeing of Seattle, Washington. Never before offered at auction, the direct descendants of William Boeing will be happy to know that the watch was sold to a private American buyer for $494,000.
Rarity breeds demand and Patek Philippe Reference 2497 is the third existing model of this reference ever to have been crafted in white gold. Not only is it rare, the perpetual calendar with Moon phase wristwatch had never appeared in public before this auction and was consigned by the family of the original owner to Christie's where it was sold last night for just over $2 million.
The celebratory mood is hardly over for Patek Philippe as we wait with bated breath for the Sotheby's Geneva auction on 11 November when the world`s most expensive pocket watch ever sold at auction, the Graves Supercomplication, appears on the block once again.