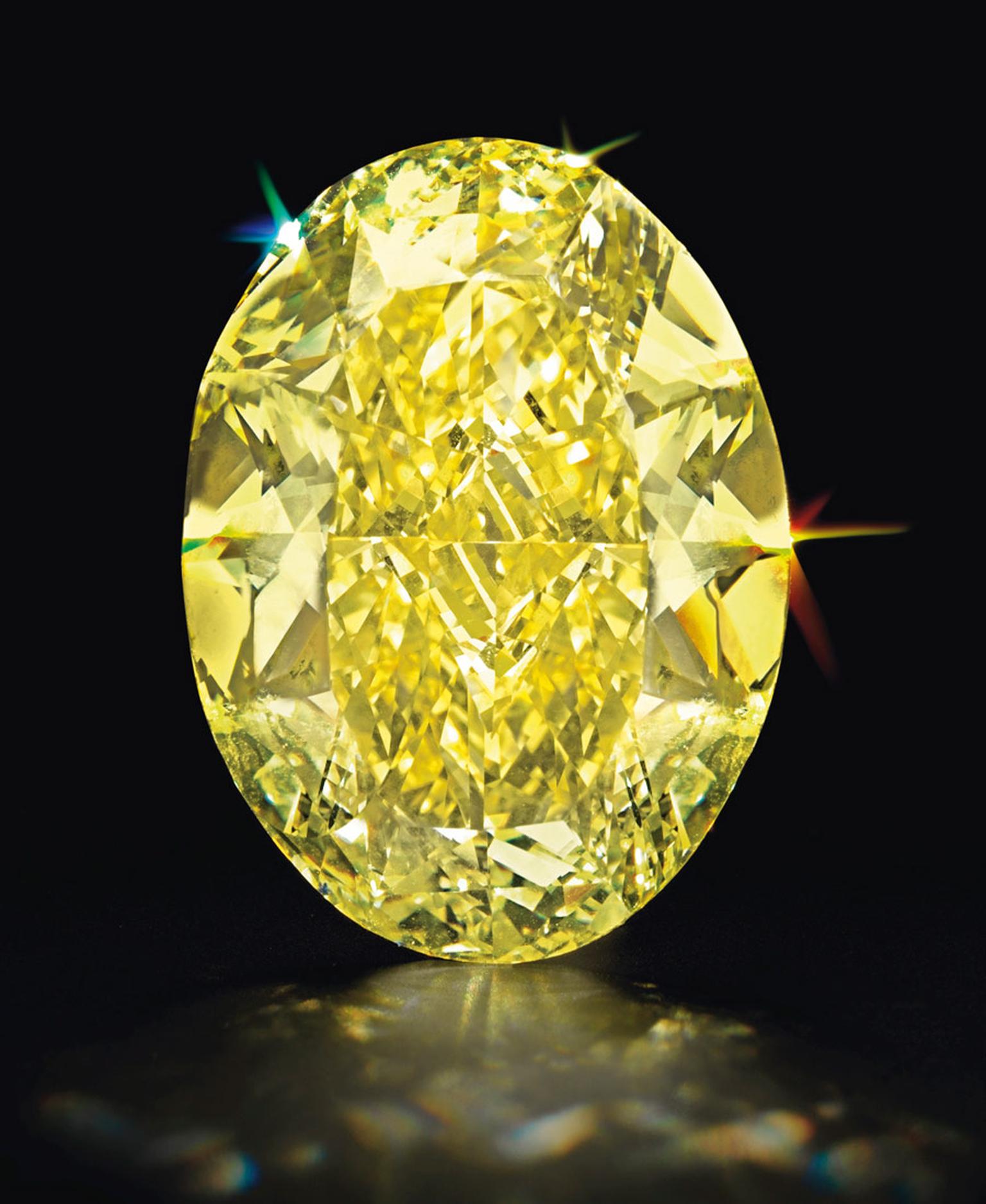 Some of the most eye-watering gems up for auction this autumn were sold in Christie's 16 October sale in New York. Christie's New York claimed that the diamonds and pearls on auction were amongst the best to come up for sale in the last five years, with diamonds in excess of 50ct each and generating £30,995,769 from 369 lots.
It was Christie's first auction of the autumn season and featured some very special sparklers. Rahul Kadakia, Head of Jewellery for Christie's America and Switzerland, explained: "Our team of jewellery specialists has spent the summer months gathering the finest gems to match current collecting tastes, including top-quality diamonds, natural pearls, emeralds, rubies, sapphires, rare vintage jewels and highly coveted, contemporary creations from the best designers."
Highlights of the sale included a trio of diamonds pieces with top lustre and sparkle. With a sale of $3.1million, the 68.35ct fancy oval-cut intense yellow diamond is internally flawless and a spectacular sight. Even more dazzling was a pear-shaped D-colour flawless diamond pendant necklace going for a staggering $9.5million, which would go well with the diamond ear pendants that went for $4.7million.
But it wasn't all about diamonds - there was an impressive array of natural pearls, too. A rare double strand of natural pearls, complete with a 3ct D-colour diamond clasp signed by Cartier, reached its estimate of $3.5 million. Made up of 120 large pearls, the colours range from white to light creams. This wasn't the only named piece on sale - there was a range of signed jewellery up for auction. The more colourful of these were two mystery-set pieces from Van Cleef & Arpels. Tripling it's estimate with a $278,500 sale, the "honeycomb" motif ruby and diamond bracelet uses the exclusive setting technique to great effect - the hexagonal stones create a brilliant contrast with the curve of the bracelet. A pair of ruby and diamond ear clips with matching brooch, also by Van Cleef & Arpels, in the form of a flower blossom with diamond pistils and leaves, went for nearly three times its estimate, selling for $260,500.
Soon after the sale Rahul Kadakia commented: "Private collectors and dealers reacted more than positively to a 369-lot auction that was finely-tuned in terms of prices and selection of gems to current market conditions. Natural pearls, colorless flawless diamonds, and colored diamonds of high quality once again dominated the day, making for a vibrant atmosphere in the saleroom."
Mentioned in this article: