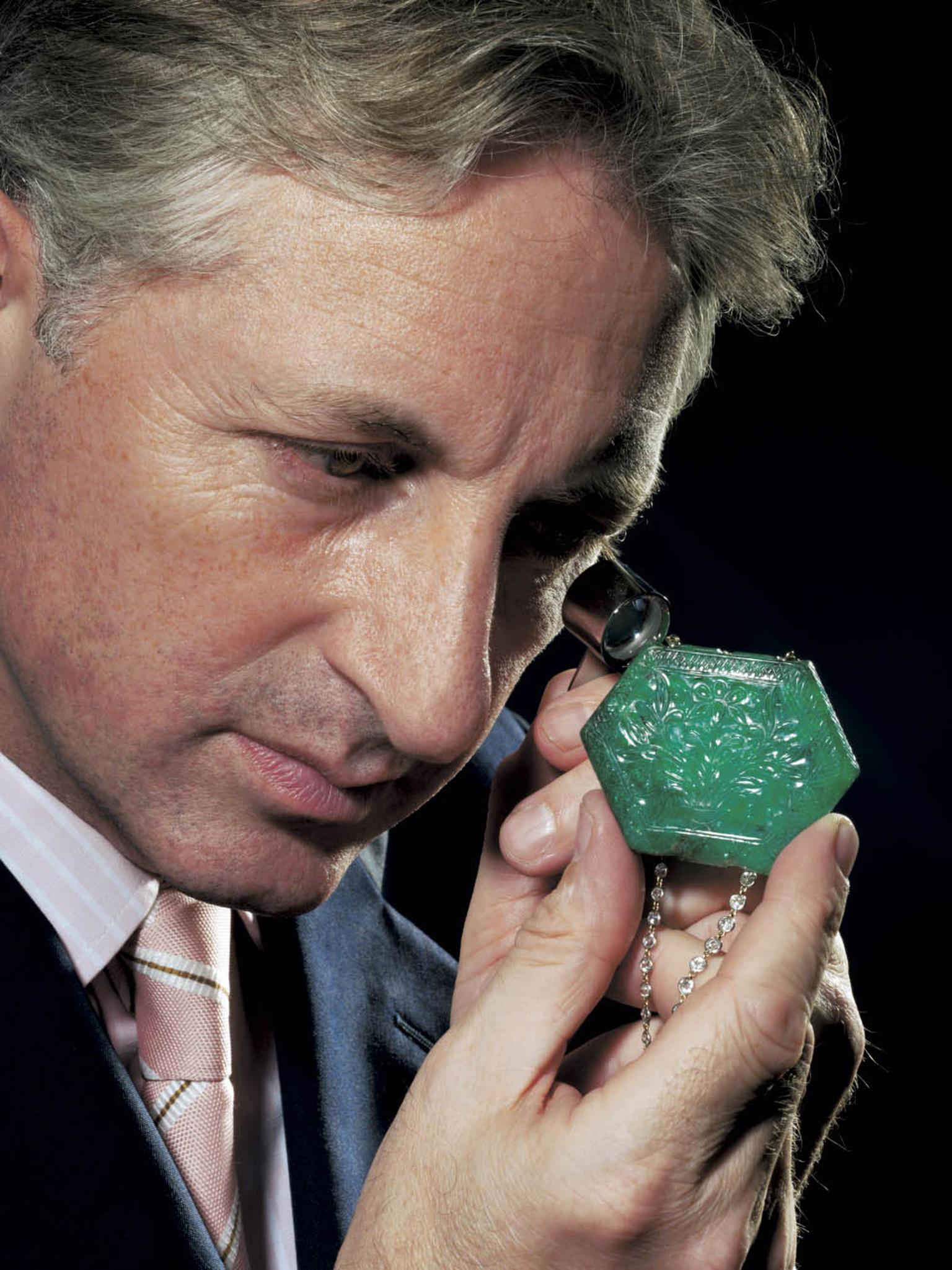 We reported last month that the auction house Christie's is to sell the largest D colour diamond ever to be offered for auction in Geneva on the 15 May 2013. The record-breaking pear-shaped diamond weighs 101.73ct, and it is the first time it has been offered for sale.
I went along to Christie's headquarters in London to talk to David Warren, Director of Jewellery at the auction house, about this whopper of a diamond. David Warren tells us that not only is it one of the largest pear-shaped diamonds ever seen, but it is also one of the world's most perfect diamonds, with the winning combination of a D colour (the top grading of colourless) as well as Flawless - which means it has no visible inclusions - and also a Type IIA.
David Warren explains what makes a Type IIA diamond as well as the estimated sale price of this spectacular stone. He also tells us that the diamond is likely to be made into a jewel, though it is too big to made into a ring, and that the buyer will have the honour of naming what, for the moment, is referred to as the '101'. Watch the video and hear the expert talk about this amazing diamond.
Here are the dates to view this spectacular diamond:
Geneva
Four Seasons Hotel des Bergues, 33 quai des Bergues -
Friday 10 May to Wednesday 15 May 2013
Christie's Hong Kong, 22nd Floor, Alexandra House, 18 Chater Road - Hong Kong
Friday 26 April and Saturday 27 April
New York
Christie's New York, 20 Rockefeller Plaza - New York, NY 10020
Saturday 13 April to Monday 15 April
Mentioned in this article: