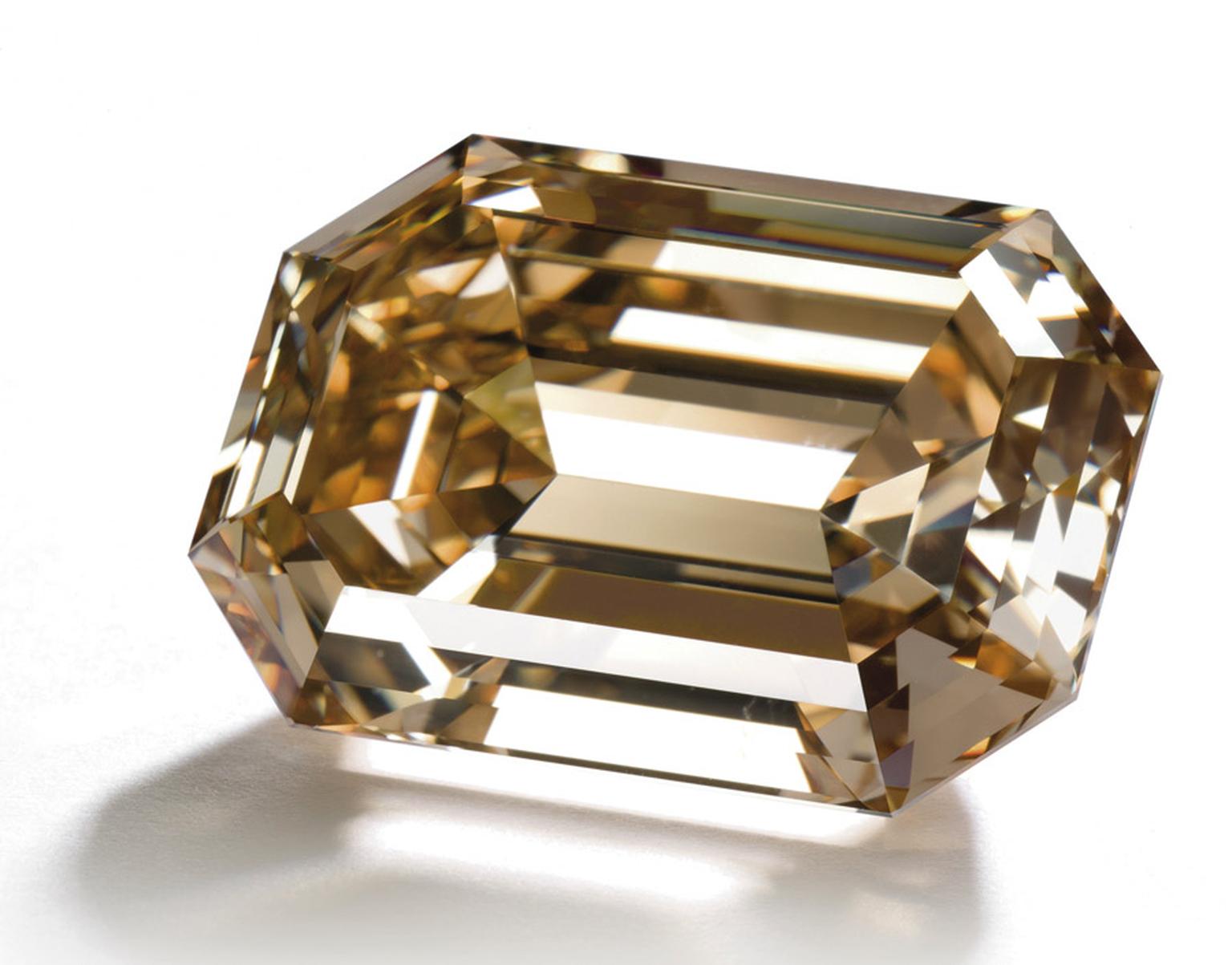 The Magnificent Jewels Sale in Geneva on May 16 saw Christie's bring out yet another of Elizabeth Taylor's diamonds. Though Christie's auctioned a wide variety of lots, each one remarkable in their own right, few were quite as notable as Lot 444. Elizabeth Taylor was a force to be reckoned with both onscreen and off, her love of jewellery arguably as voracious as her appetite for her most famous other half, Richard Burton. But this ring is a testament to the fact that even the great lady herself could turn down both of these loves in favour of helping others.
Richard Burton attempted to give Elizabeth Taylor while they were in Africa in 1975 this Fancy Brown-Orange diamond ring of 23.60 carats. As incredible as it was and still very much is, Elizabeth Taylor shunned the present, instead explaining that the money would be better spent building a hospital in Botswana. Although the couple were first married in 1964 in Montreal Canada, their second wedding took place in Chobe National Park in Kasane, Botswana. The official at their wedding was an African District Commissioner from the Tswana tribe. Clearly this was a place close to her heart and she explained herself, "I was deeply moved by Richard's gesture of giving me the ring. [...] After a long discussion, we both decided that we would like to build a hospital-clinic in Kasane, Botswana. They need one badly and I certainly don't need another ring". The ring is estimated at SFr.570,000-760,000 (US$600,000-800,000) sold for CHF 663,000.
Christie's Magnificent Jewels Sale was held in Geneva on May 16, at the Four Seasons Hotel des Bergues. More than 340 lots estimated in excess of $50 million were be offered, including spectacular jewels created by some of the most remarkable designers of all time and the sale raised a total of 68,174,050 Swiss Francs.
Mentioned in this article: