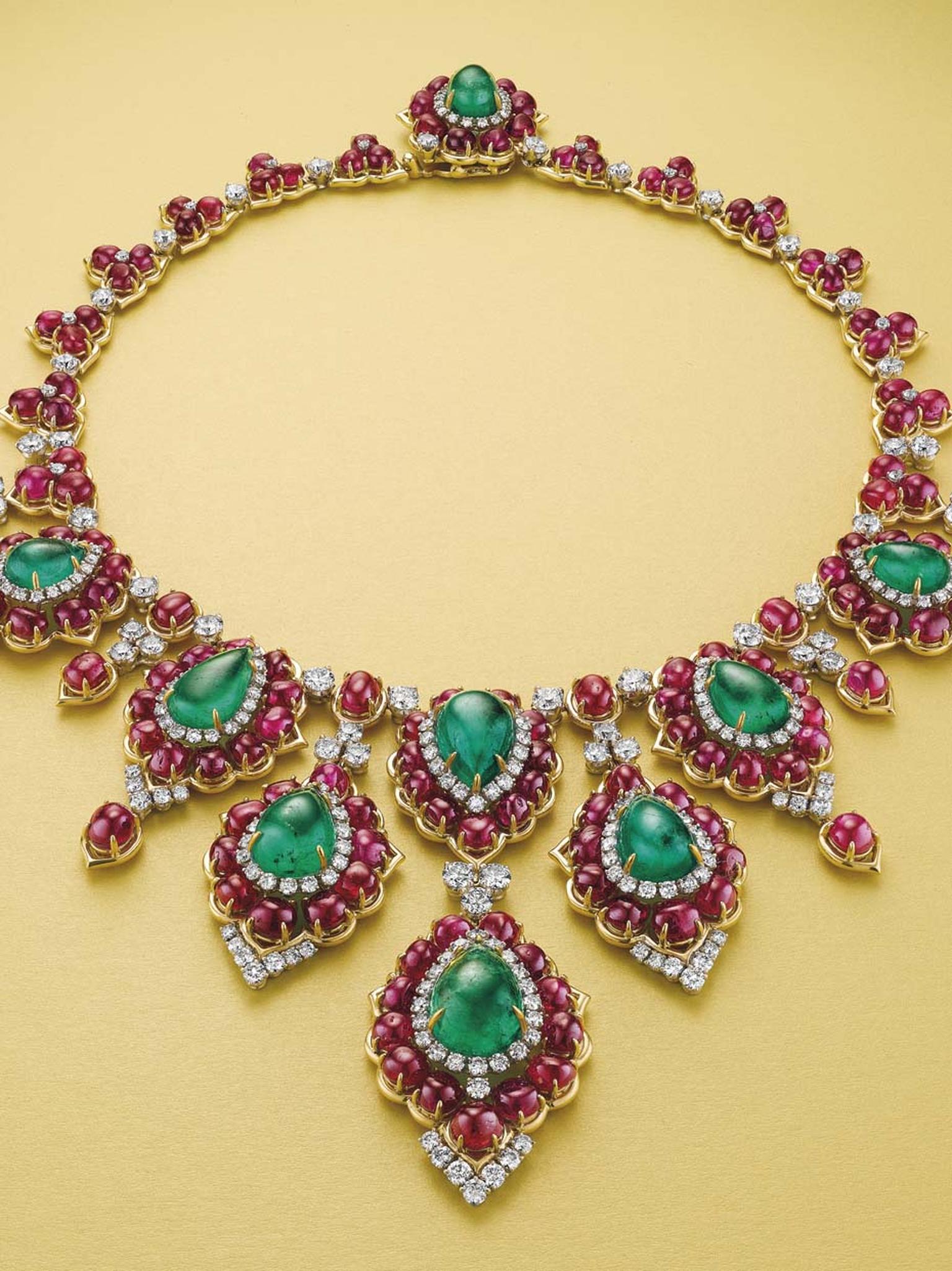 By Åse Anderson
Spring is in the air and Christie's jewelry department in New York kicks off the auction season with an abundance of natural pearls, colored gemstones and flawless diamonds at its Magnificent Jewels sale on 14 April.
All eyes will be on the top lot, an amazing necklace strung with four strands of black pearls, which is expected to fetch between $3.8m and $4.5m. Black pearls, otherwise known as Tahitians, are incredibly rare. This necklace features more than 280 natural-colored freshwater black pearls, with overtones of rose, green or purple, meticulously selected to match in size, luster and color.
The popularity of black pearls took off in the second half of the 19th century, largely thanks to Empress Eugénie, wife of Napoleon III, who developed a fondness for the dark gems. Only a few black pearl necklaces have appeared at auction in the last half century, the most notable of which was the Nina Dyer Black Pearl Necklace, sold at Christie's Geneva in 1969 and, more recently, the Cowdray Pearls, which went under the hammer at Christie's London three years ago.
Read more about the history of black pearls here
Pink diamonds are also highly coveted, both for their rarity and beauty, so we can expect to see a lot of interest from buyers for the sale's second top lot - a ring set with a 5.29ct Fancy Intense purplish pink diamond, which has a pre-sale estimate of $3.5m-5m. A number of other remarkable colored gemstones will also be offered for sale, including an 11.88ct octagonal-cut Kashmir sapphire.
Known for his humorous and innovative creations, New York jeweler Paul Flato was popular with the American elite in the 1930s. One of his customers was Standard Oil heiress Millicent Rogers, who regularly topped the International Best Dressed list and collaborated with Flato on a number of antique jewelry pieces, including this ruby, sapphire and diamond enamel brooch, which is expected to sell for up to $500,000.
One-off pieces designed by the world's most respected jewelry houses are always sought after at auction, as they tend to hold their value over time. Next month's Christie's jewelry sale in New York will feature a selection of jewels by Laurence Graff, including an exceptional white and yellow diamond necklace and an 11.03ct cushion-cut diamond ring. Other signed pieces will include a pair of diamond Harry Winston ear pendants, totalling more than 10cts each, a superb emerald, ruby and diamond Bulgari necklace and emerald ear pendants by the highly collectable Joel A. Rosenthal, otherwise known as JAR.