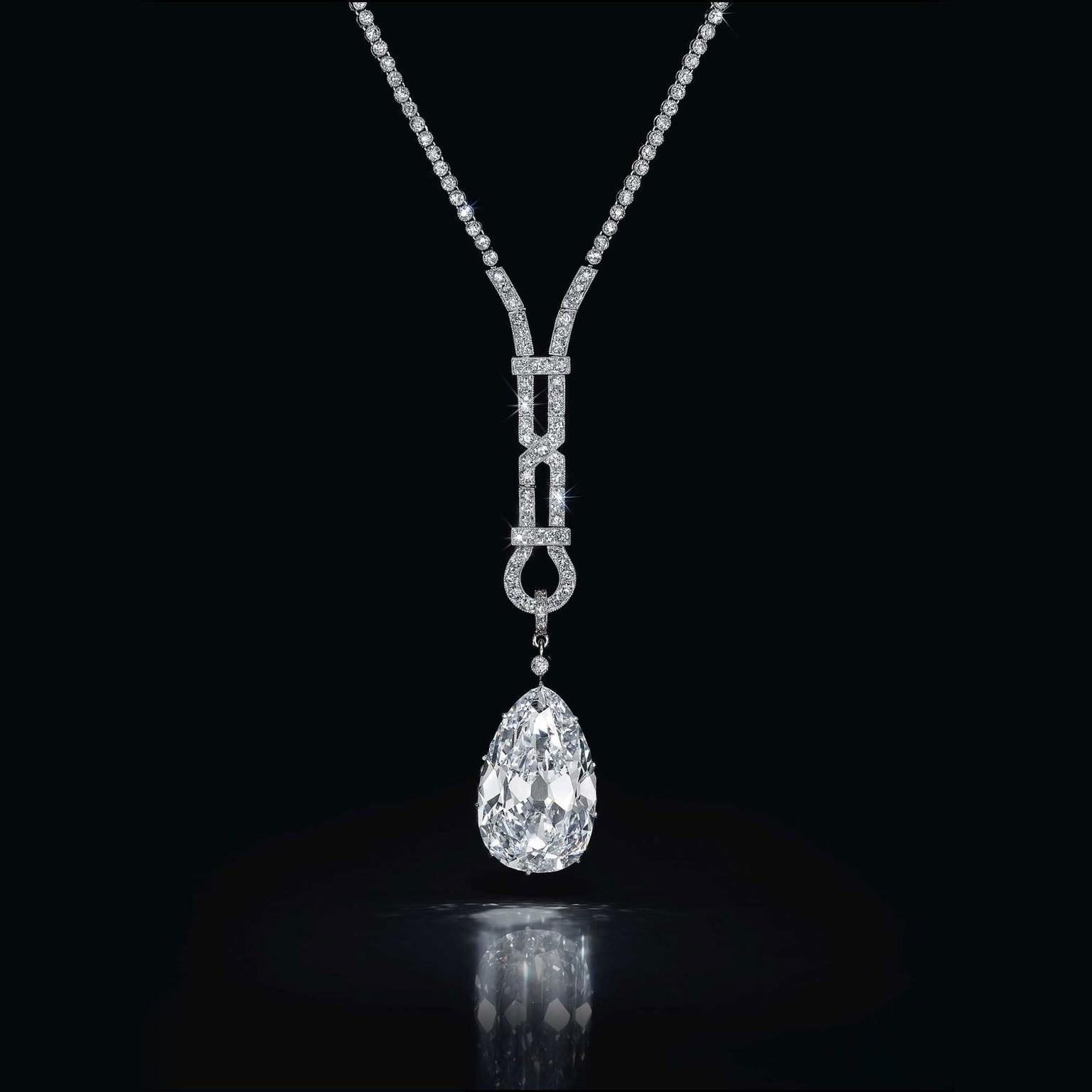 By Åse Anderson
A glorious burst of colored gemstones signals the arrival of summer at Christie's New York. The jewelry auction on 16 June is expected to fetch $18 million through the sale of more than 200 lots, including a varied collection of colored and colorless diamonds, rare gemstones and signed designer jewelry.
The top lot in the New York Important Jewels sale is an extraordinary 80.73ct cushion-cut K color diamond with a pre-sale estimate of $3-5 million.
It is joined by two magnificent Fancy yellow diamonds, which are both expected to generate much interest from bidders. The first is a 28.02ct cushion-cut Fancy Intense yellow diamond boasting VS2 clarity, while the second is a 14.49ct cut-cornered yellow diamond mounted into a ring by Graff.
Leading the line-up of colored gemstones is a 9.97ct cushion-cut Kashmir sapphire dubbed The Majestic Blue, and an oval-cut 7.27ct Colombian emerald.
The auction will also feature jewelry from the collection of Margaret Adderley Kelly, wife of the late William R Kelly, who founded Kelly Services Inc. and was regarded as a pioneer in the temporary employment industry. The name "Kelly Girls" was coined in the 1950s and referred to the company's temporary employees, who were usually women undertaking secretarial or book-keeping duties.
A generous philanthropist, Mrs Kelly was renowned for her love of jewelry and precious stones, and her collection boasts a number of rare and beautiful pieces. An Art Deco diamond pendant necklace featuring a D color 16.24ct diamond will be going under the hammer with a pre-sale estimate of $1.6-2 million, while a Cartier ring set with a 21.71ct cushion-cut Kashmir sapphire is also expected to fetch up to $2 million.
Other signed jewels appearing in Christie's New York jewelry auction include a diamond Art Deco Cartier bracelet and a Van Cleef & Arpels brooch set with precious stones depicting a tiger and cub. 
Mentioned in this article: