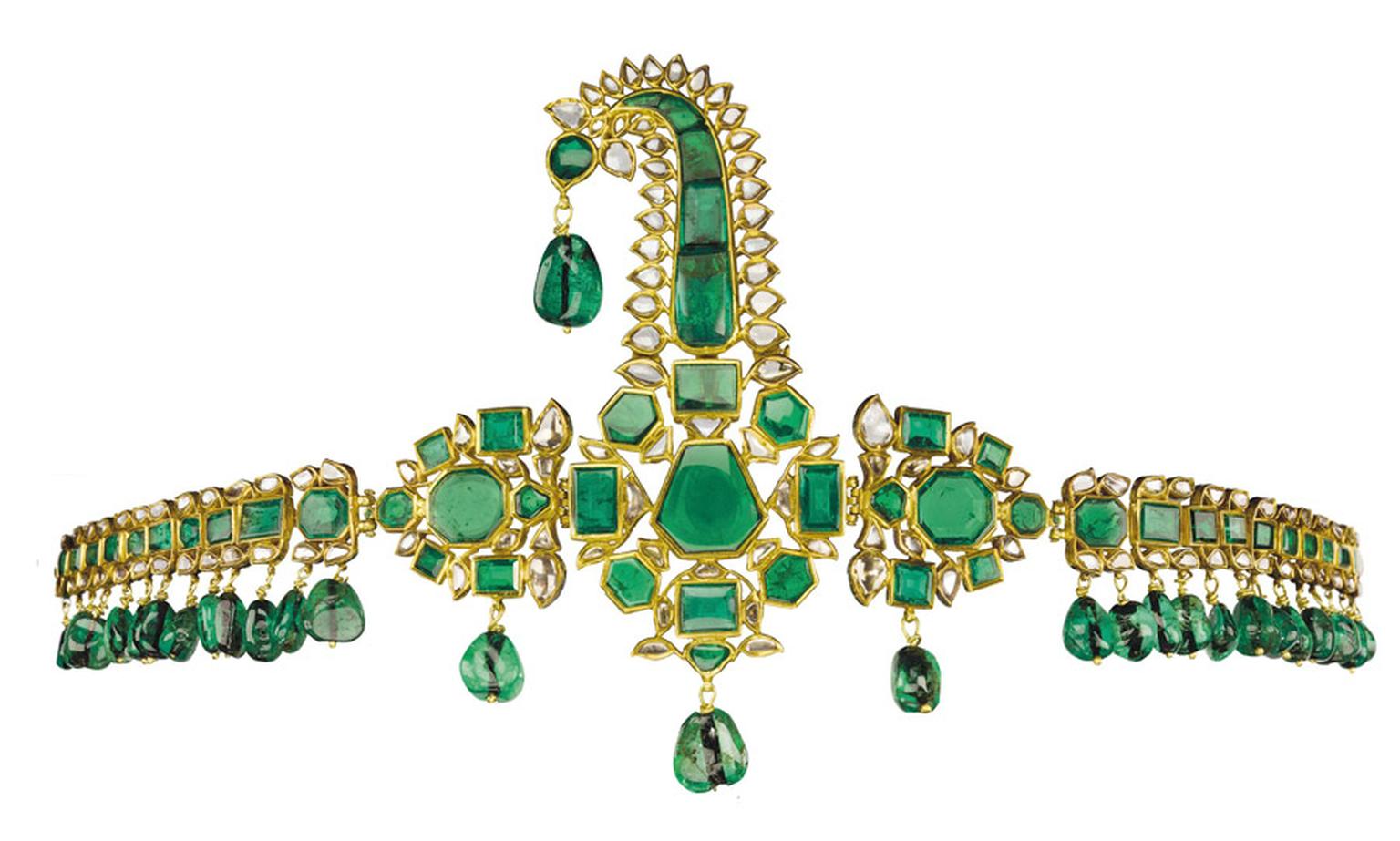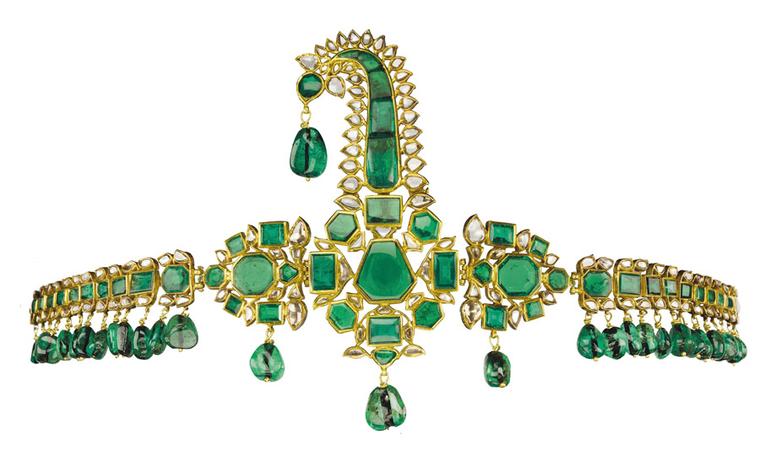 We caught up with jewellery expert and author Joanna Hardy to find out what lots to look out for at this month's upcoming Magnificent Jewels Sale at Christie's in Geneva.
Lot 369
An early nineteenth Century Indian Sarpech embedded with Jargoons and colorful enamel depicts more than the eye can see.
Jargoons are colourless zircons, they are cut in bulbous slices in many different shapes and sizes, namely pear shapes, rectangular and squares. Indian jewels are also frequently set with lasque cut diamonds which are flat diamonds that have been foiled behind to give the appearance of being larger in size as well as giving them more sparkle to compensate for the lack of facets. The Lasque cut is a centuries old Indian diamond cut.
The quickest test to distinguish Jargoons from lasques-cut diamonds, is to put them under fluorescent light. Some diamonds will fluoresce whilst zircons will not.
The intricate enamel work on the back of the Sarpech, is indicative of its Indian origin. Each piece of enamel has a 'fingerprint' that adds a mysterious and hugely historic element. The enamel side is always worn against the skin, leaving the jingling and brilliance to the front of the head for maximum adornment. Pre-sale estimate: CHF670,000 - CHF950,000
Lot 378
Joel Arthur Rosenthal has always been a pioneer of material and this cuff shows a dash of his exhaustive ingenuity. The wooden cuff slides onto the wrist and stays in place with a fat juicy wooden heart fixed into the inside of both ends, so that the cuff, which has an impressively large amethyst in the centre surrounded by chalcedony, does not swivel around whilst on the move, as so many cuffs do. Pre-sale estimate: CHF34,000 - CHF42,000
Lot 361
Cartier panthers hold an immediate recognition. The craftsmanship nears on perfection and this cat has all the required elements. The articulated tail lies majestically out into a composed curl whilst the attentive head is slightly tilted up with pear-shaped emerald eyes looking beautifully threatening. The diamond set body is interspersed with rounded sapphire cabochons and the elegantly poised paws are playfully articulated.
One of the first three dimensional 'great cat' jewels by Cartier is a sapphire and diamond clip made in 1949 in Paris designed by Jeanne Toussaint and Peter Le Marchand for the Duchess of Windsor. These 'great cats' are so popular they are still being made by Cartier today. Pre-sale estimate: CHF240,000 - CHF360,000.
The sale takes place on May 16th at Christie's in Geneva, more information can be found here.