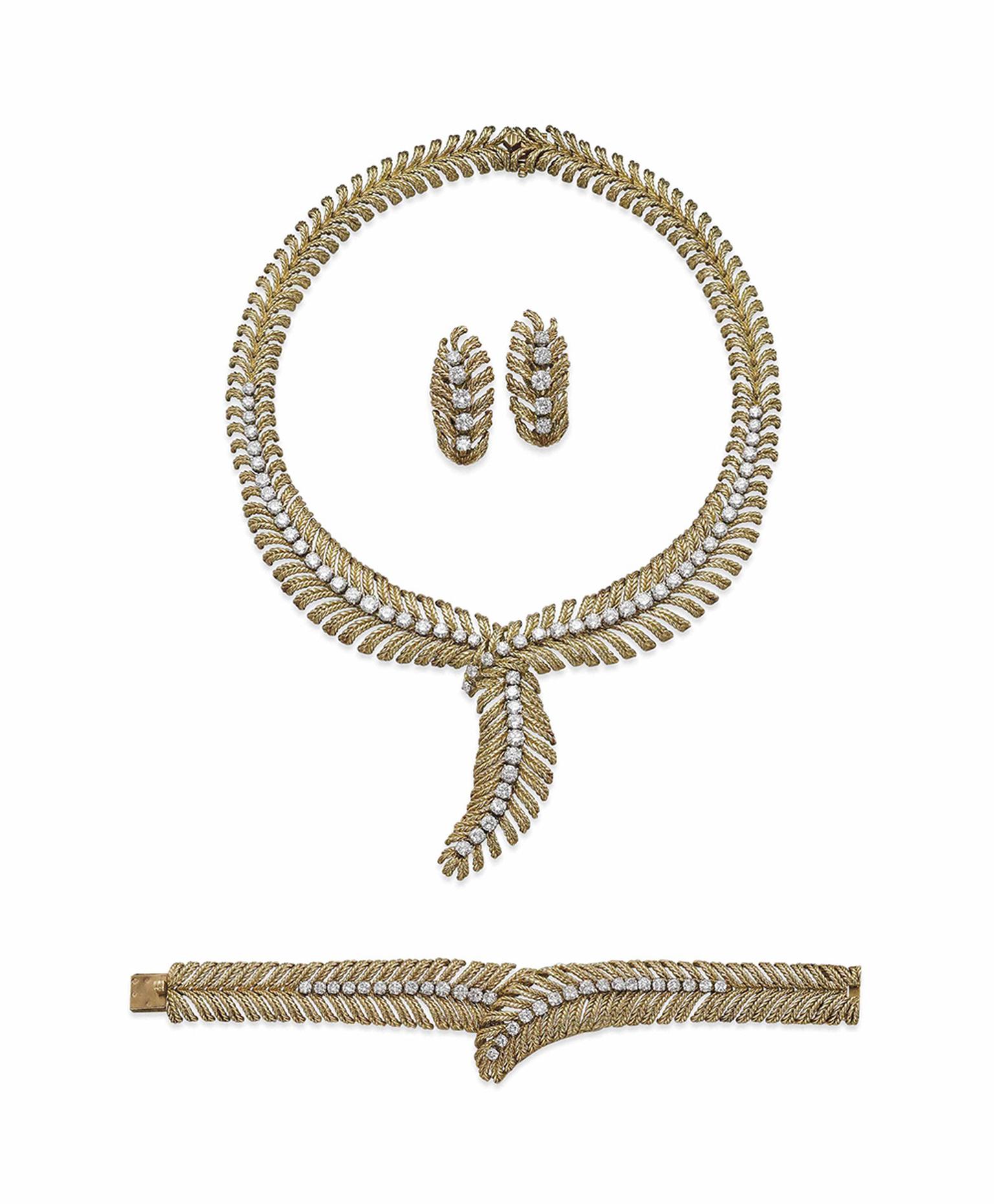 Christie's Sale of Magnificent Jewels in Geneva on 15 May broke two records with the auction of some very special pieces, including a flawless colourless diamond of 101.73ct. The total realised by the sale was US$102.1 million, the highest result ever for a various-owner auction at Christie's. And that perfect diamond, dubbed the '101' pre-sale, set a world auction record for a colourless diamond, fetching US$26.7 million (read more about the sale of the '101' diamond here).
Before the sale, our auction specialist Joanna Hardy picked out the lots that caught her attention and explained what makes them so special. How did they fare?
The star of the sale - Lot 283 - the largest D colour flawless diamond ever to come to auction, easily achieved its estimate of US$20-30 million, selling for US$26.7 million. Extracted from the Jwaneng mine in Botswana weighing 236ct in the rough, it took 21 months to cut. Like carving a sculpture, it takes incredible artistry to cut a stone of this size, and there is absolutely no room for error. Comparable in size to the Cullinan III, a 94.4ct pear-shaped diamond that is among the Queen's personal collection of jewels, you don't get much better than this. Bought by Harry Winston, it has now been named the 'Winston Legacy' after its new owner.
Lot 301, a 1.92ct rectangular-cut fancy red diamond, is from the Argyle mine in western Australia, the only mine of modern extraction where you see stones of this colour and quality coming out of the ground. Red diamonds are the rarest of all coloured stones, and to find a fancy red of this size is even rarer still. It realised just above its high estimate of US$3 million, with the hammer going down at US$3.25 million.
A ring set with the beautiful Star of Kashmir - a 19.88ct cushion-shaped Kashmir sapphire of the most incredible blue - also achieved above its high estimate of US$3 million, selling for nearly US$3.5 million. There is no other sapphire that compares to a Kashmir sapphire. Looking through one is like looking at the Himalayan sky as the inclusions in the stone can sometimes resemble whispy clouds. The rich, velvety blue, unenhanced by man, is without peer. This Star of Kashmir has one lucky owner.
The Colombian emerald in Lot 263 is huge: 23.28t and with no clarity enhancement. The market is recognising Colombian emeralds for their rarity, and this is an exceptional example. Whereas diamonds are generally graded according to the Four Cs, with coloured stones I use a fifth C - character - and this emerald has heaps of it. It also achieved just above its high estimate of US$1.8 million, selling for US$1,921,742.
Lot 287, the largest recorded natural pearls ever to come to auction, almost achieved their high estimate of US$2.5 million, selling for US$2,442,542. The slight irregularity of the pearls confirms their authenticity, and they exhibit a lovely white colour and great lustre. Pearls are traditionally a symbol of purity, and these pretty earrings are the perfect example of why.
The market for natural pearls is incredibly strong, and the 23 rare natural pearls in Lot 282, ranging in size from 13.7mm to 10.4mm, nearly tripled their high estimate of US$3 million, selling for an incredible US$8,460,675. Once upon a time they probably formed part of a much longer sautoir necklace, and they all share the same wonderful white colour and lustre - it would have taken years and years to match them up.
Lot 305, an antique devant-de-corsage brooch, features the king and queen of gems - diamonds and natural pearls. Originally it would have come from a much larger jewel, and I love how the bow looks so natural. Its high estimate was US$790,000 and it almost doubled that, with the hammer going down at US$1,553,875.
Lots 253 and 256, both signed by Cartier and both featuring big cats, did extremely well, particularly Lot 256, a rare Cartier tiger bangle dating from 1967. A design popularised by the famous philanthropist Barbara Hutton, who commissioned a suite of Cartier tiger jewels in the late 50s, it more than tripled its high estimate of US$90,000, selling for US$276,675. Lot 253, which sold for US$171,275, is contemporary Cartier and features another iconic Cartier cat, the panther, resting his paw on a beautiful kite-shaped yellow diamond. It also achieved considerably above its high estimate of US$105,000.
The craftsmanship and articulation are superb in Lot 211, a diamond 'belt' bracelet by Van Cleef & Arpels that is typical of the maison's style in the late 1940s. I wasn't surprised to see it more than tripled its high estimate of US $260,000, selling for US$809,875. A decade later, in the 1950s, women were looking for more versatile jewellery like Lot 76, a set of diamond and gold 'Fougeres' jewellery by Boucheron. Appropriate for the office but also smart enough to go out in, the stylised gold fern leaves have so much movement. This suite also beat its high estimate, achieving US$45,208 (estimate: US$27,000-$37,000).
There was a total of 34 Belperron pieces in Christie's Geneva sale, which were all designed for her close friend Cécyle Simon. Lot 167, an emerald, ruby and diamond 'Scarabée' brooch is a perfect example of her creative use of gemstones. It is such a lovely piece and certainly deserving of its sale price of $41,333, considerably above its high estimate of $29,000.
Finally, my two hidden gems of the sale. Lot 303, a sapphire and diamond ring (estimate: US$40,000-$50,000) is set with an extremely rare 27.49ct sugarloaf cabochon colour-change sapphire from Ceylon, which exhibits different colours in different light. Someone loved this stone's unique beauty enough to pay almost double its low estimate - it sold for US$71,042.
And lastly, Lot 166, a antique set of sapphire and diamond jewellery. The pale blue sapphires, set in yellow gold for extra warmth, also originate from Ceylon, while the diamonds are set in silver. Buyers clearly appreciated these stunning jewels as much as me - it sold for an impressive US$251,875, more than quadrupling its high estimate of US $63,000.
Mentioned in this article: