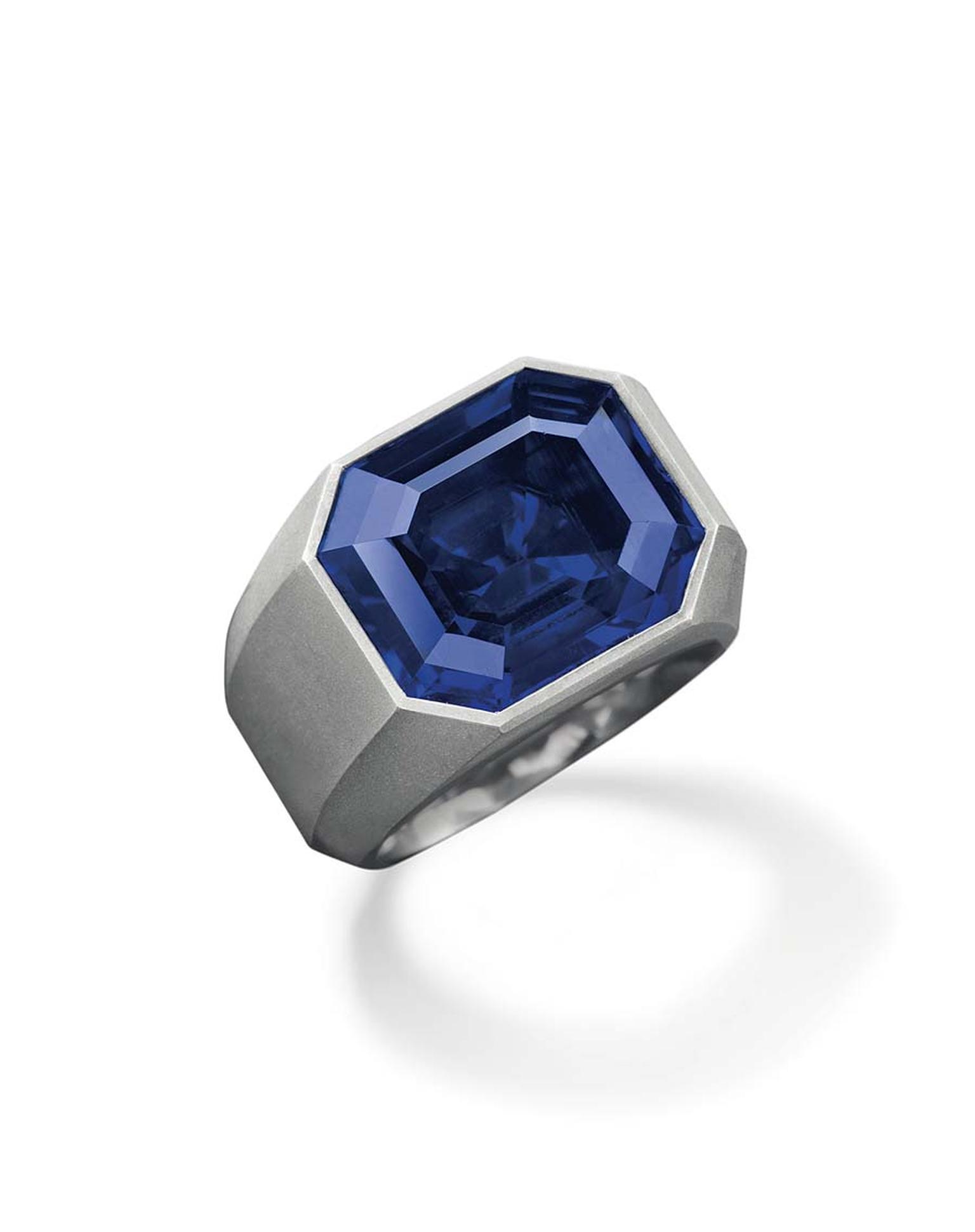 After the historic sale of the 34.65ct 'Princie' pink diamond this spring (read more here), Christie's is leading its autumn sale of Magnificent Jewels in New York with a trio of rare coloured diamonds in vibrant shades of yellow, pink and blue.
On 15 October, a 5.13ct square-cut Fancy Vivid yellow diamond, an 8.77ct rectangular cut Fancy Intense pink diamond ring and a 3.81ct cushion-cut Fancy Vivid blue diamond ring will go under the hammer, each of which is of superior qulity, depth of colour, tone and saturation. Coloured diamonds have proved especially strong on the auction circuit this year, and with high estimates ranging from US$300,000 for the yellow diamond to US$6.6 million for the pink, Christie's is expecting a flurry of bids for its three star lots.
Famous jewellery houses also feature prominently in the sale. A collection of jewels by David Webb - a favourite with style queens of the era, including Princess Grace of Monaco, Liz Taylor and Jackie Kennedy - shows the extraordinary breadth and creativity of this New York jeweller, who rose to fame in the 1940s. The pieces are from the collection of The Honourable Noreen Stonor Drexel of Newport, Rhode Island, and are among the finest examples of Webb's work from the 1960s and 70s ever seen at auction. The ear pendants and diamond ring pictured here are classic examples of the nature-inspired designs for which he became renowned.
Two pieces up for auction by French jeweller Van Cleef & Arpels are also of note, the first of which was owned by the actress and first lady of Argentina Eva Perón. The historic mystery set brooch, set with sapphires, diamonds and coloured diamonds, depicts the Argentinian flag and was presented to Mrs Perón before 1949. Last sold at auction by Christie's in 1998, when it sparked a bidding war, eventually selling for $992,500, it is likely to sell for considerably more than its estimate of $300,000 - $500,000.
A classic Burmese sapphire ring by Van Cleef & Arpels (estimate: $350,000 - $500,000) is among three rings set with rare sapphires that are up for auction. The second is by the German design house Hemmerle - best known for its boldly individual designs - and features an electric blue Burmese sapphire in an ultra-contemporary setting (estimate: $450,000 - $550,000), while the third is set with a magnificent 15.88ct Kashmir sapphire (estimate: $1.2 - $1.5 million). Other stand-out jewels set with sapphires include a Cartier necklace that contrasts yellow and blue sapphires in a radiant design (estimate: $400,000 - $600,000).