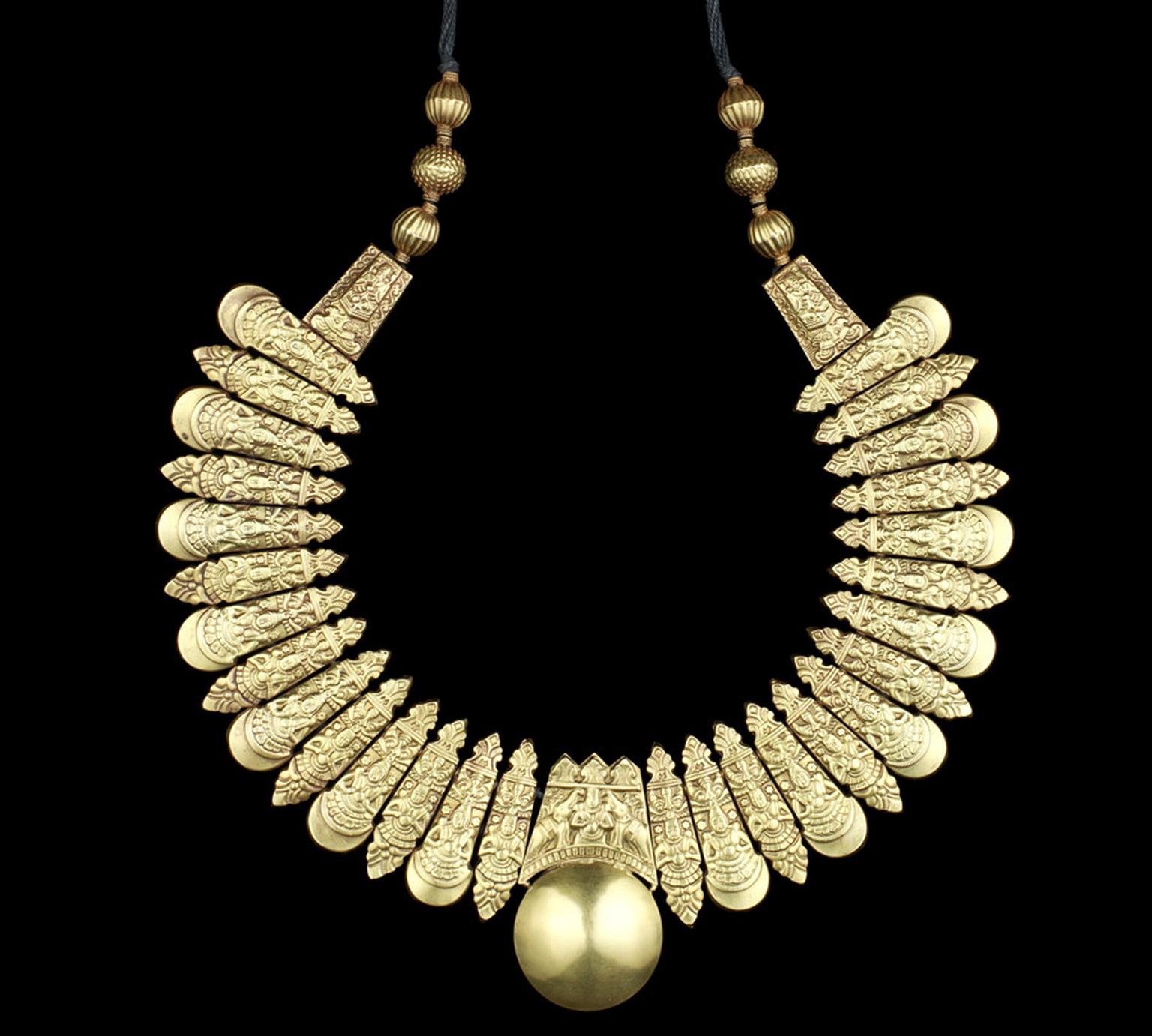 Bonhams is about to sell an inspiring array of Indian Temple Jewellery from the 17th, 18th, and 19th centuries, all from one impressive private collection. Each of the 28 pieces were used to ornament the Hindu gods. As tributes to the deities, these works of art are beautifully made of gold, diamonds and rubies combined with centuries old Indian craftsmanship.
Estimated at a value between £300,000 and £400,000, the 28-piece collection consists of a mixture of temple treasury that includes brooches, earrings, necklaces, pendants, hair braids and solid gold bulls set with striking jewels. In Hindu mythology, many goddesses are described as golden-hued, a beauty that literally never loses its lustre, and this collection is testament to that idea. Alice Bailey, Head of Bonhams Indian and Islamic Department, says: "The collection is in immaculate condition. Its value lies in the wide variety, good quality and sheer range of temple jewellery seen among these [28] lovely pieces."
The relationship of jewellery such as this to the deities, religion, and culture is intrinsically linked. By adorning gods on special occasions such as Shiva, Krishna and Nandi with these ornaments, it was thought to bring good fortune. Sometimes there is a direct association between a type of jewellery donated and a request from a deity. Women desiring marriage or children often give bangles. Some of these pieces were designed to be worn personally as a tribute to the Hindu gods - devotional pieces such as the large variety of braids in the collection.
The quality of the gold is remarkable and is mostly 25 and 26 carats, as opposed to the 24 carats we are used to. But India's love affair with gold stretches back across centuries and even millennia, including using these much higher value golds. And it's not just the gold, but the exquisite craftsmanship so evident in every one, not to mention the stones themselves that include diamonds and rubies.
It's rare to be able to buy jewellery with such fascinating history, and even rarer to have a chance of owning jewellery quite literally intended for the Gods. The collection will be sold through private treaty by Bonhams.
Mentioned in this article: