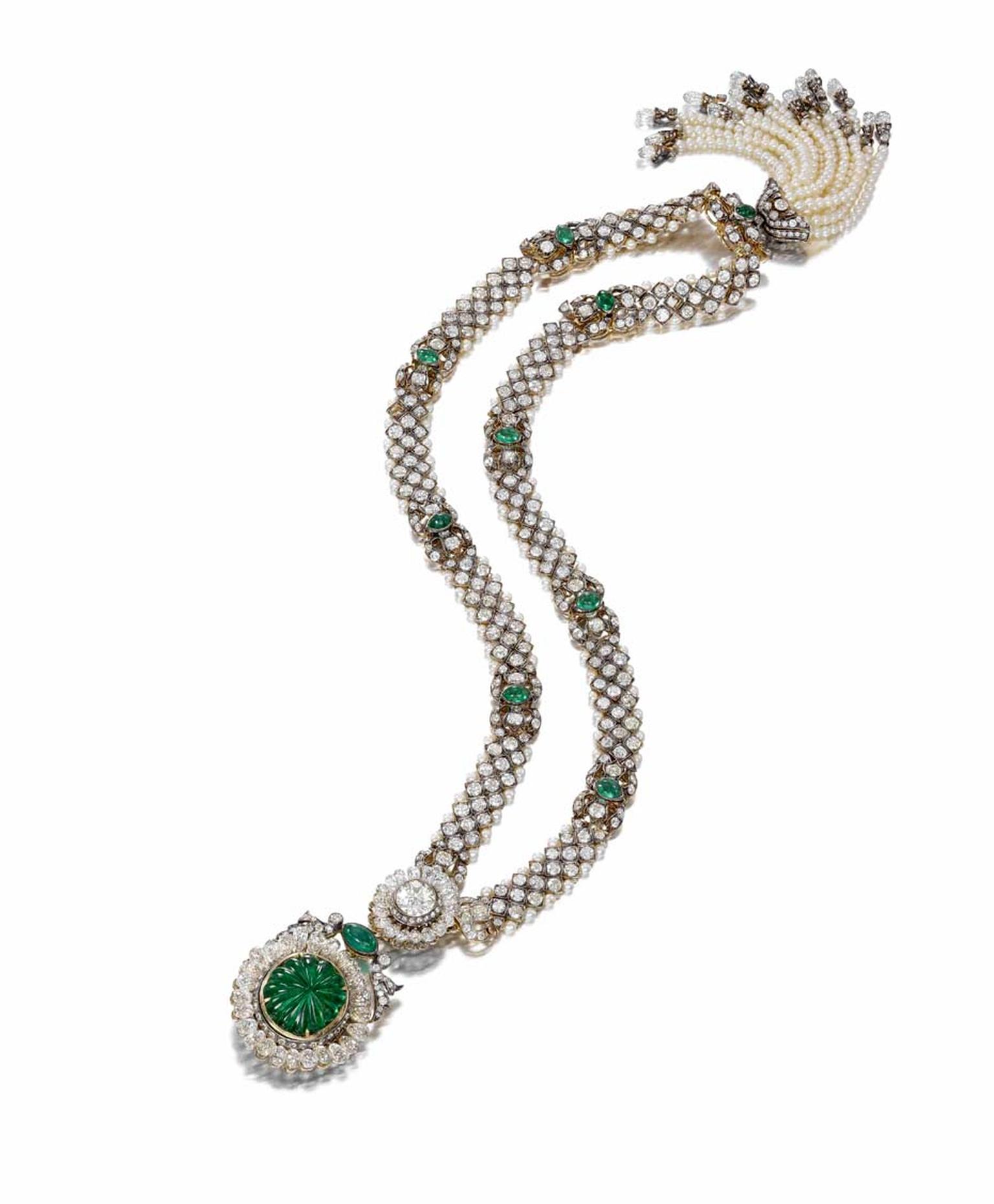 By Åse Anderson
A unique necklace with a fascinating provenance, dating back to the heyday of the British Empire, goes under the hammer at Bonhams next month.
The awe-inspiring jewel was crafted in 1911 from the finest emeralds, pearls and diamonds and was most likely worn at the famous Delhi Durbar the same year.
The Delhi Durbar or "Court of Delhi" was a mass assembly held at Coronation Park on three separate occasions, in 1877, 1903 and 1911. The 1911 Durbar was a wildly glamorous event held to mark the coronation of King George V and Queen Mary as Emperor and Empress of India.
Virtually every prince, nobleman and landed gentry in India turned up to see the newly crowned emperor wearing the spectacular Imperial Crown of India covered with 6,170 diamonds, as well as sapphires, emeralds and rubies. And somewhere among the crowd would have been a lady wearing this remarkable jewel which is now estimated to fetch between £120,000-180,000 at the Bonhams Fine Jewellery Sale on 4 December.
The attention to detail displayed on the necklace is nothing short of amazing. Every single surface of this opulent statement piece is bejewelled, including the back of the necklace, even though it is hidden when worn. A central fluted emerald, weighing around 7.00ct, is surrounded by elongated briolette-cut diamonds that resemble the beading so popular in Indian jewellery at the start of the 20th century.
Jean Ghika, head of jewellery UK and Europe at Bonhams, says: "This necklace provides us with a unique insight into the levels of opulence and display at the 1911 Delhi Durbar and it is extremely rare to have such a magnificent jewel survive intact. The necklace is not only fascinating historically but is also in superb condition. This is a singular opportunity to purchase a beautifully made historic jewel, the quality and lavishness of which we rarely see in jewellery nowadays."
Mentioned in this article: