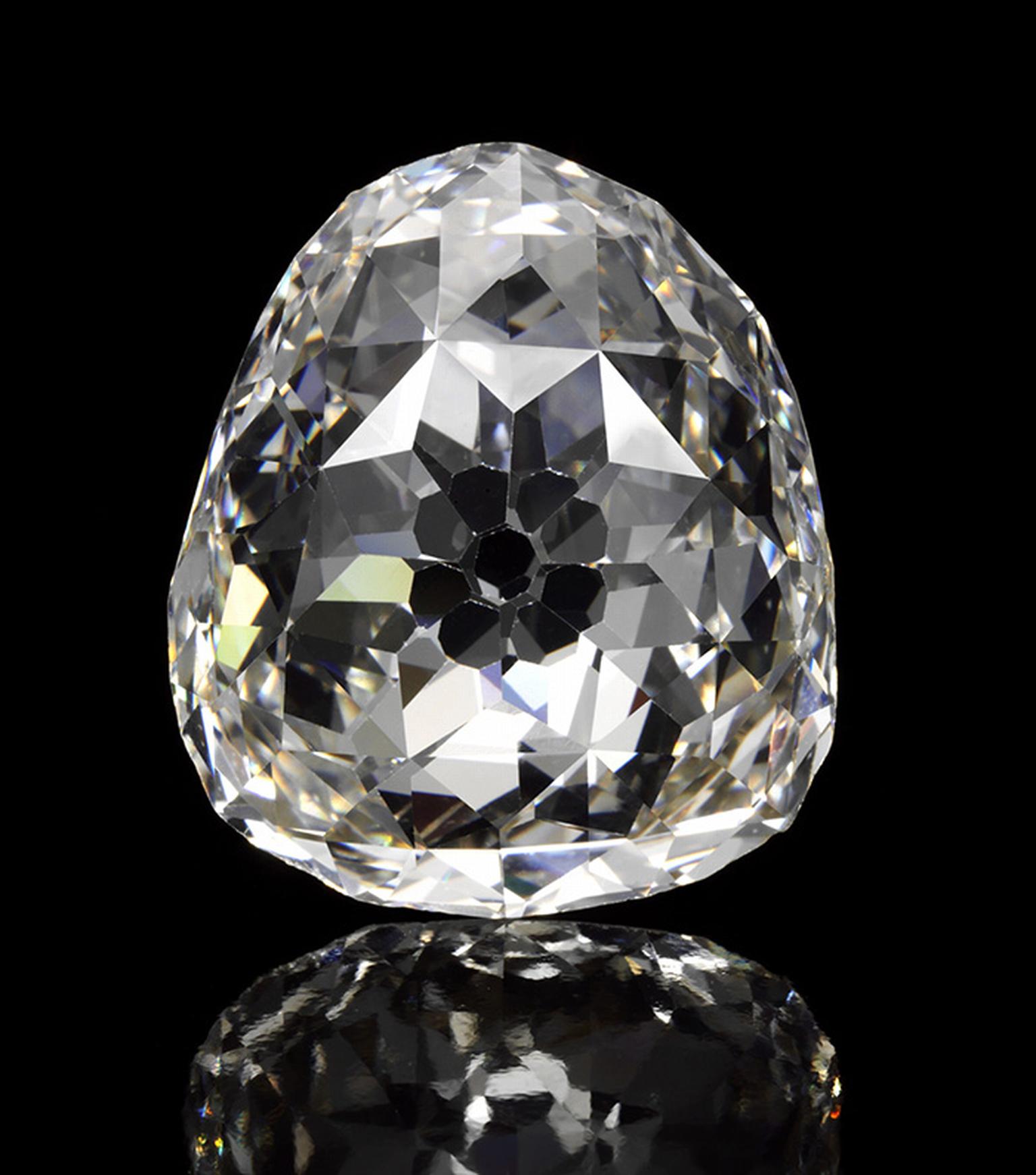 The auctions that most stand out for me are those with an interesting twist or story to tell. And it doesn't get much better than the pearl earrings sold by Woolley and Wallis in Salisbury, Wiltshire, for £1.6 million. The late owner's nephew found them in a desk drawer, unworn on the grounds of being 'vulgar' ( read more here). This sale confirmed the fact that natural pearls are becoming increasingly sought after, and the sky is almost the limit.
As expected, there were jewels of noble origin, and one diamond in particular had bidders in a flurry: the Beau Sancy. This historic diamond was one of the highlights of the year, sold by Sotheby's Geneva for CHF 9,042,500 (US$9,699,618), almost five times the pre-sale low estimate of CHF 1,850,000-3,650,000 (US$2-4 million) read more here. The Archduke Joseph diamond made history on 13 November, when Christie's brought the hammer down at US$21.5 million for the diamond that had a pre-sale estimate of just over $15 million. This represents the world record for a price paid for a colourless diamond, as well as the world record for a Golconda diamond and the highest price ever paid per carat for a colourless diamond.
Suzanne Belperron's personal jewels were sold by Sotheby's this summer (read more here), several of which I spotted at the showroom of Ward Landrigan's company in New York that, as well as Verdura, now owns the rights to her name. Philanthropist Lily Safra made a magnificent gesture earlier this year by donating the proceeds of the sale of her jewels by Christie's to a host of charities. Added excitement was provided by 18 pieces by JAR - a number rarely seen in one sale and the largest single-owner collection of its kind. JAR's jewels alone made US$11.5 million for the Jewels for Hope sale, which raised US$37.9 million in total for the Lily Safra Foundation ( read more here).
Last year was good for the auction houses that reported strong sales from both jewellery and watches. Christie's made over US$163 million in jewellery sales for the year, with the New York December sale alone bringing in US$32.2 million. Sotheby's Geneva reported close to $200 million sales for the year.
Sales in Hong Kong by Sotheby's, Christie's and Bonhams reflected the growing hunger in Asia for fine jewels, and new records are being set there. In November, Bonham's Hong Kong sale achieved a new world record for the price of a sapphire (US$ 1.5 million or US$36,000 per carat), while its December London sale raised £6 million, with £1 million achieved for a Van Cleef & Arpels diamond and emerald Art Deco brooch. New records were also set for a Kashmir Sapphire at Christie's in New York at $154,000/carat.
Another world auction record price was summoned for a ruby per carat by the 6.04ct cushion-shaped Burmese ruby ring by Etcetera, sold by Christie's in Hong Kong. The ruby achieved US$551,000 per carat, at a total of US$3,330,768. It is interesting to note that designers from the Far East, including Cindy Chao and Nirav Modi, are commanding strong prices for contemporary jewels at auction. But for all the new highs and headline-grabbing sales, I still find myself wondering who bought the replica Crown Jewels from Sotheby's, appropriately brought out in the Queen's Diamond Jubilee year.
Mentioned in this article: