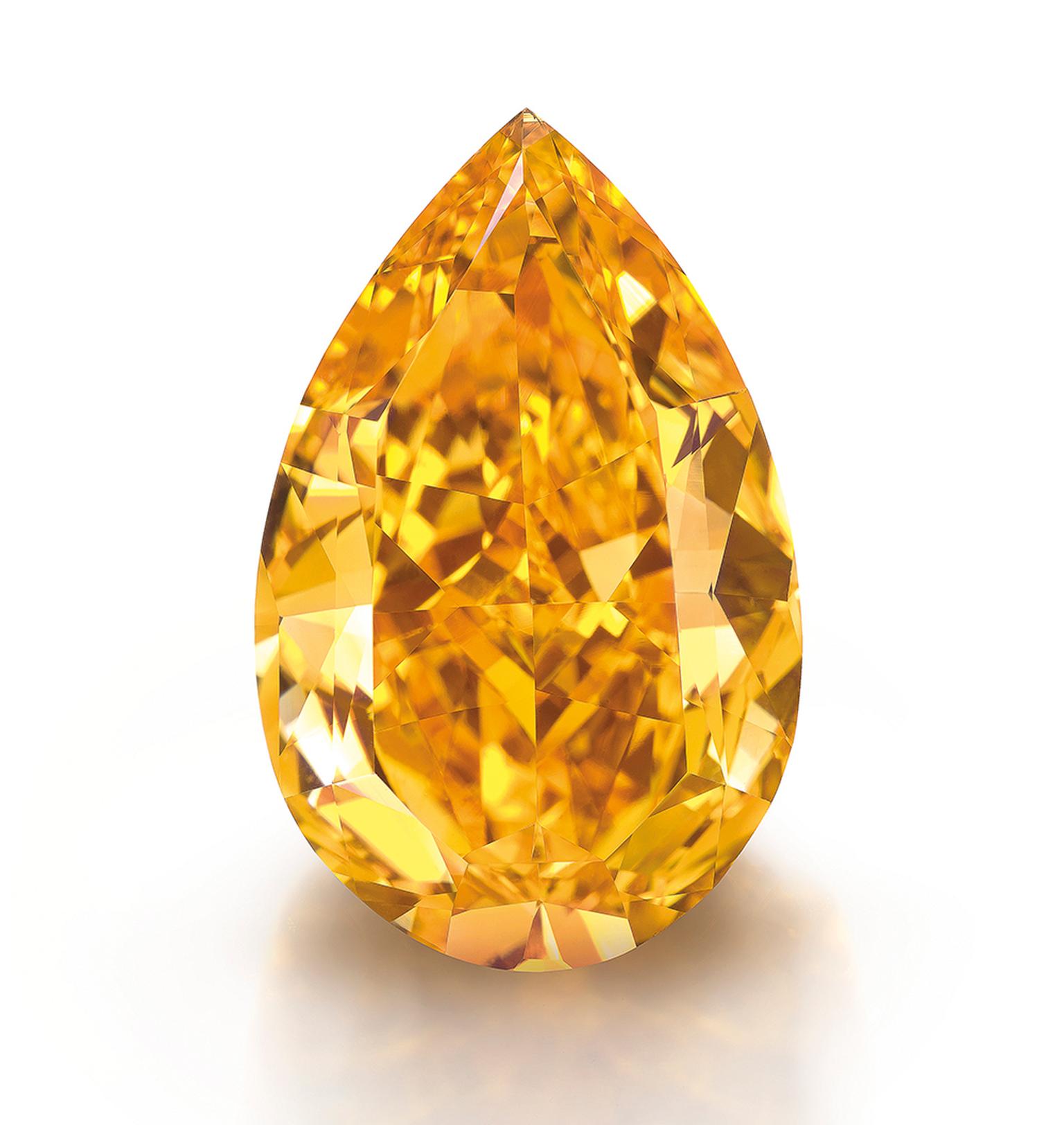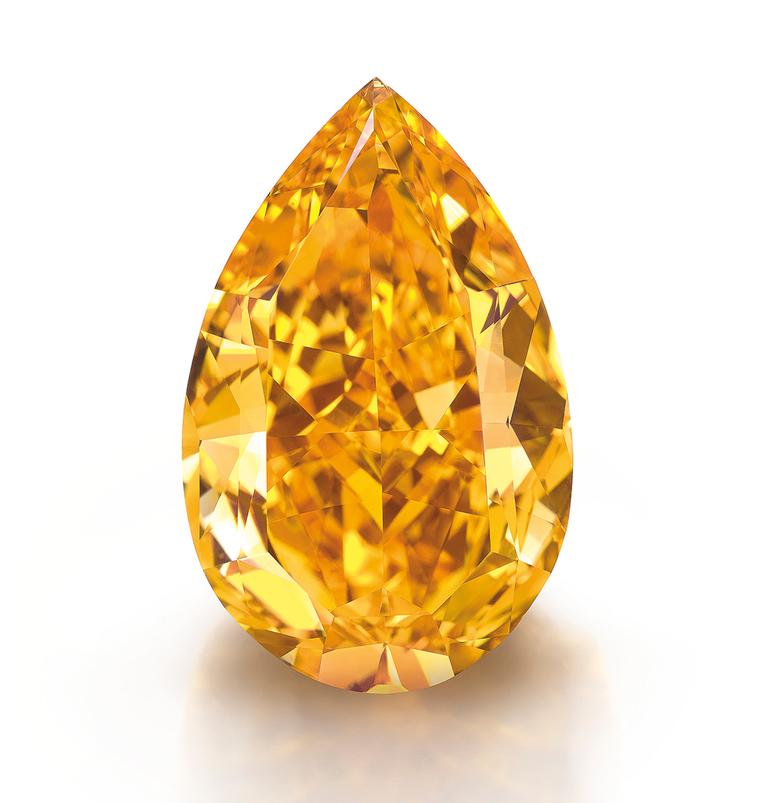 Another spectacular result from Christie's Geneva today when the 14.82ct orange diamond, the highlight of tonight's auction of Magnificent Jewels, sold for SFr 32,645,000 (US$35,540,611) or US$2,398,151 per carat. This makes "The Orange" the most valuable Fancy Vivid orange diamond ever sold at auction and the highest price paid per carat for a coloured diamond.
The 'Orange' is the largest Fancy Vivid orange diamond ever to appear at auction and almost doubled the pre-sale estimate of SFr 16,000,00-19,000,000 / US$17-20 million.
François Curiel,International Head of Christie's Jewellery Department, declared: "Time and again, a stone will appear on the market that is truly a miracle of nature. The 14.82ct orange diamond is one such a stone, a rare gem, which will perhaps only be seen once in a lifetime. In the sale on Tuesday, it soared far above all previous records for any orange diamond ever sold at auction, placing THE ORANGE amongst the greatest pinks and blues, which are traditionally the most appreciated coloured diamonds."
Orange diamonds are one of the rarest coloured stones in the world, and a pure orange with no brown and not too much yellow is the ultimate collectors' prize. These diamonds are formed when the nitrogen atoms present in the stone are clustered in a specific way. The saturation and intensity of orange in this stone makes it a unique gem.
Mentioned in this article: