You've probably spotted them on countless high-end watches, those diminutive cages spinning gracefully on the dial, referred to as tourbillons. Like a miniature whirling dervish on your wrist, the tourbillon puts on one of the most animated shows in watchmaking allowing you to admire the rotating cage as it twirls before your very eyes. Touted as the pinnacle of a watchmaker's skills and responsible for notching up the price and prestige of a watch, what exactly is a tourbillon?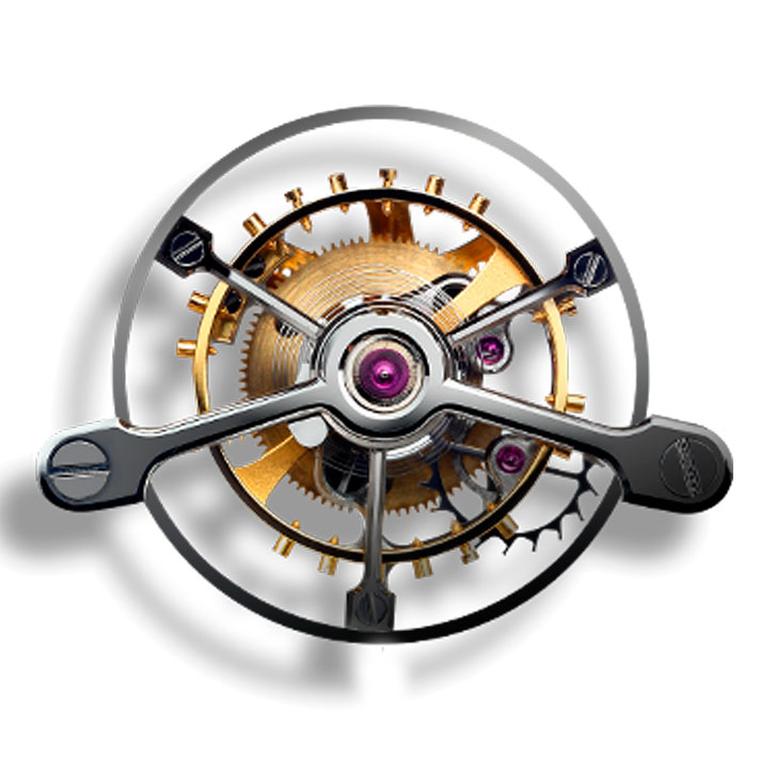 In a nutshell a tourbillon, which in French means 'whirlwind', is a device invented in 1795 by Abraham-Louis Breguet to counter the effects that gravity exerts on the movement of a watch. Watches do not perform at the same rate in different positions and the gravitational pull on a pocket watch held in a vertical position can either accelerate or slow down the balance wheel. Since pocket watches during Breguet's day were worn inside a vest pocket in a vertical position, accuracy became a serious issue.  Breguet's ingenious invention housed both the balance wheel and the escapement in a rotating carriage or cage. The idea was that by making the carriage rotate on its axis- at an average rate of one revolution per minute - the negative effects of gravity would be compensated and positional errors and timing variations would be averaged out.
The tourbillon complication was considered one of the most sophisticated horological inventions of its day but fell into relative obscurity. Coinciding with the rebirth of traditional watchmaking in the early 1980s  - following the devastating impact of quartz on the watch industry- the tourbillon made a comeback and was used as a showcase of watchmaking kudos. Thanks to its mesmerising presence, pumping like a mechanical heart on the dial, luxury Swiss watchmakers zeroed in on the tourbillon complication making it one of the most ostensible markers of an 'expensive' watch. Popular with both men and women, tourbillons are one of the most requested complications in watchmaking and come in every taste possible from high jewellery to stealthy sports models.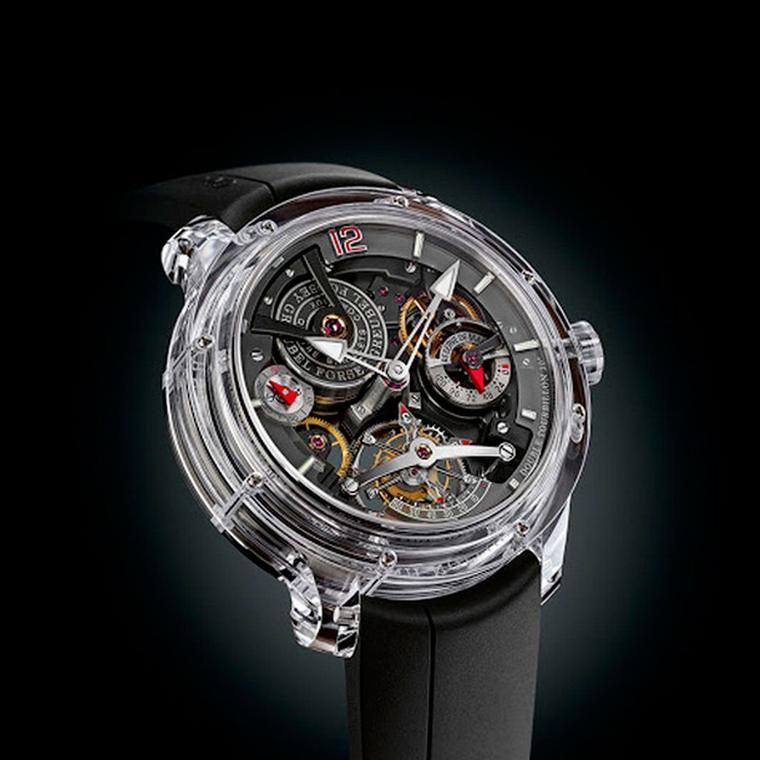 The sophistication of mechanical movements today makes the use of tourbillons largely unnecessary and the debate about the real efficacy of tourbillons always meets with radically opposing answers. If you are a brand like Greubel Forsey, renowned for its incorporation of tourbillons inclined at vertiginous degrees and winner of numerous chronometry prizes, then tourbillons are vital allies in the war against gravity. However, most cogheads will concede that although they are a very attractive and exceedingly difficult to make, they are essentially obsolete complications in the accuracy department.
A tourbillon is all about visual impact and when it comes to wow-factor spinning, a flying tourbillon is the model to go for. Unlike regular tourbillons, which are secured by a bridge, a flying tourbillon is supported from one side only and gives the impression of being suspended in space as it completes its elegant revolutions. 
Defying the tradition that a tourbillon watch is an infinitely delicate object and will cost you as much as a sports car - and in some cases a house -  TAG Heuer introduced the Carrera Heuer-02T. The Volkswagen of tourbillons, this sporty watch is water-resistant to 100 metres and comes with a very attractive price tag of £12,100 making it the "least expensive Swiss tourbillon chronograph on the market today." 
Cut from a block of sapphire crystal, the transparent case offers a panoptic view of the two tourbillons rotating at different speeds.

Originally designed to counter the effects of gravity, the tourbillon makes the entire escapement rotate at a predefined cadence (Image courtesy of Audemars Piguet).