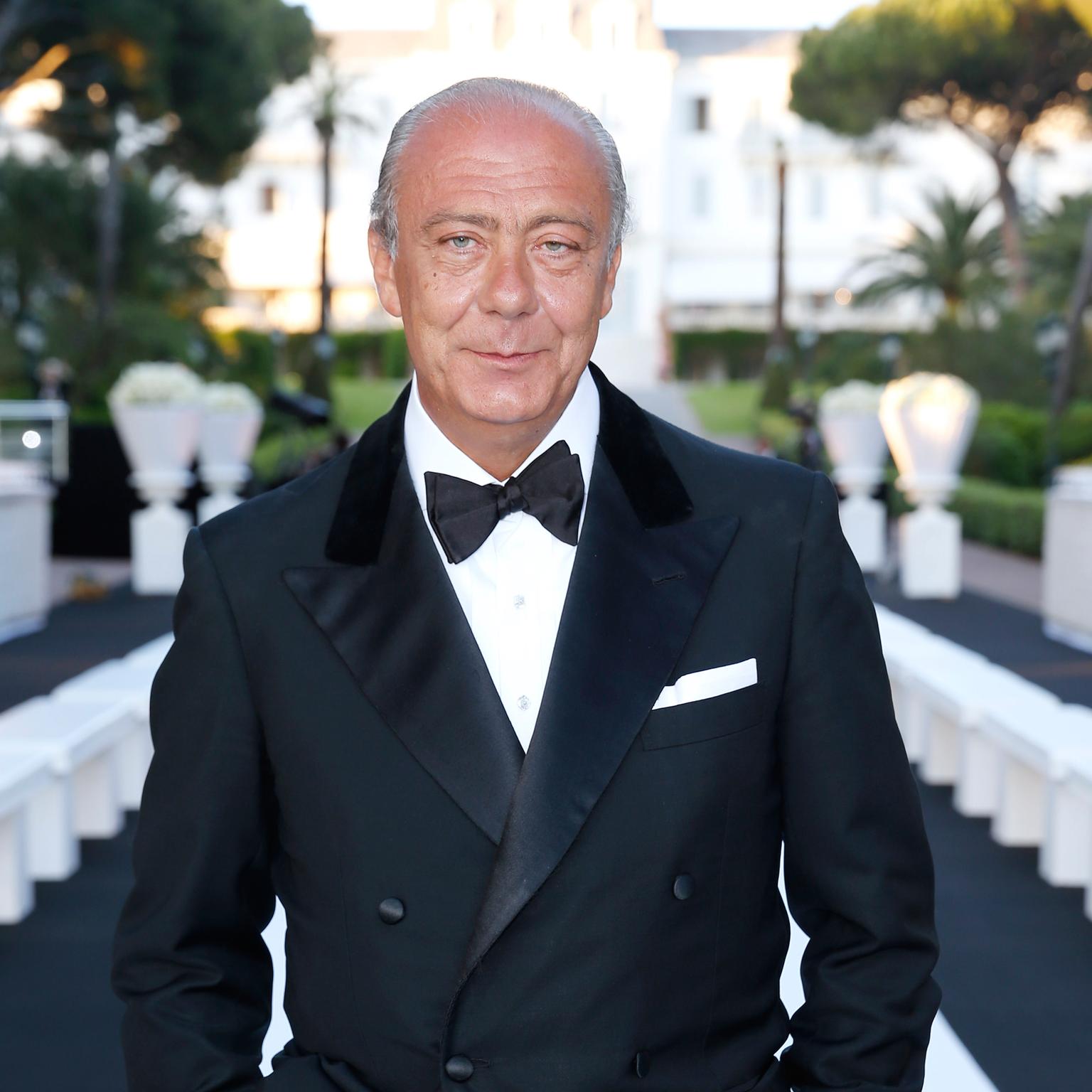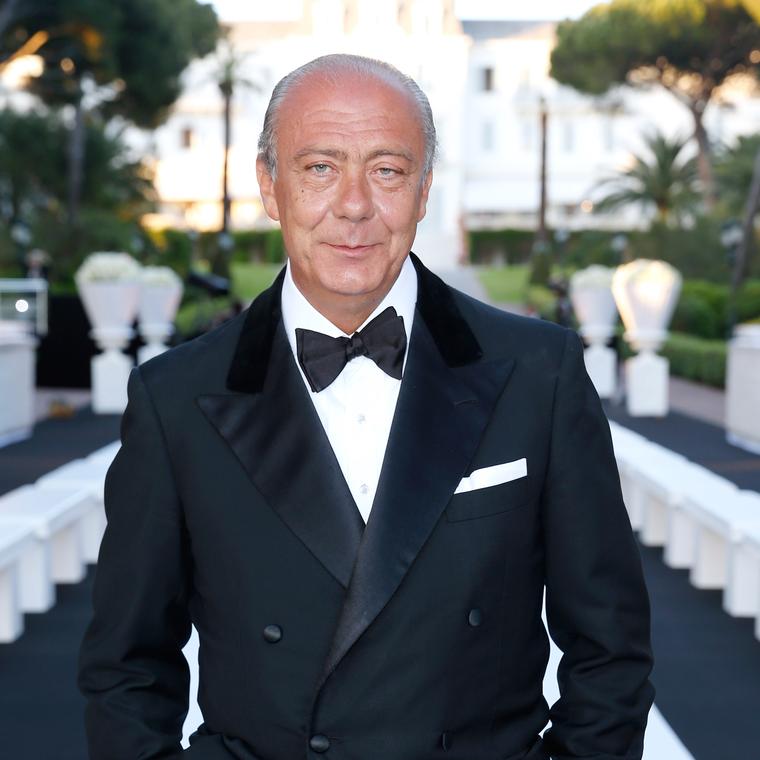 Nothing could have prepared the press for the surprise de GRISOGONO had up its sleeve at Baselworld 2016 when it unveiled its smartwatch in conjunction with Samsung. This was the first high-end jewellery and watch brand to catapult smartwatches into the realm of luxury, by mixing cutting-edge technology with pink gold and scintillating white and black diamonds. The Samsung Gear S2 by de GRISOGONO was the talk of the fair.
Rowing against the tide adopted by other watch brands, which have joined the smartwatch race with their competitive prices, these de GRISOGONO watches come with a price tag of $15,000. By rotating the diamond-studded bezel, these high jewellery watches for women provide access to its manifold applications in an intuitive way, and comes with a display of four iconic de GRISOGONO virtual dials. Powered with Samsung technology, David Lowes, CMO of Samsung Europe, described the unusual alliance of high tech with high jewellery as "the new power couple of watchmaking".
Why would a brand that caters to the dolce vita crowd, renowned for its opulent, daring, larger-than-life jewellery creations and extravagant mechanical watches, be tempted to cross over into smartwatch territory, where utilitarian aesthetics and obsolescence are the name of the game? Or is Fawaz Gruosi, founder and executive board member de GRISOGONO, one step ahead of the pack? He is, after all, the man who put black diamonds on the jewellery and watch scene, and perhaps his hunch that the red carpet crowd will be willing to pay for glamorous wearable technology is spot on?
Join us for this interview with Fawaz Gruosi to find out what compelled him to make this bold decision.
TJE: You have made a bold incursion into the world of smartwatches and, as far as we know, are the only high jewellery brand to have taken this step. How does an exuberant brand like de GRISOGONO position itself in the smartwatch arena?
Gruosi: The Samsung Gear S2 by de GRISGONO seamlessly combines two essentials, style and substance, by being the luxury go-to watch within the smartwatch market.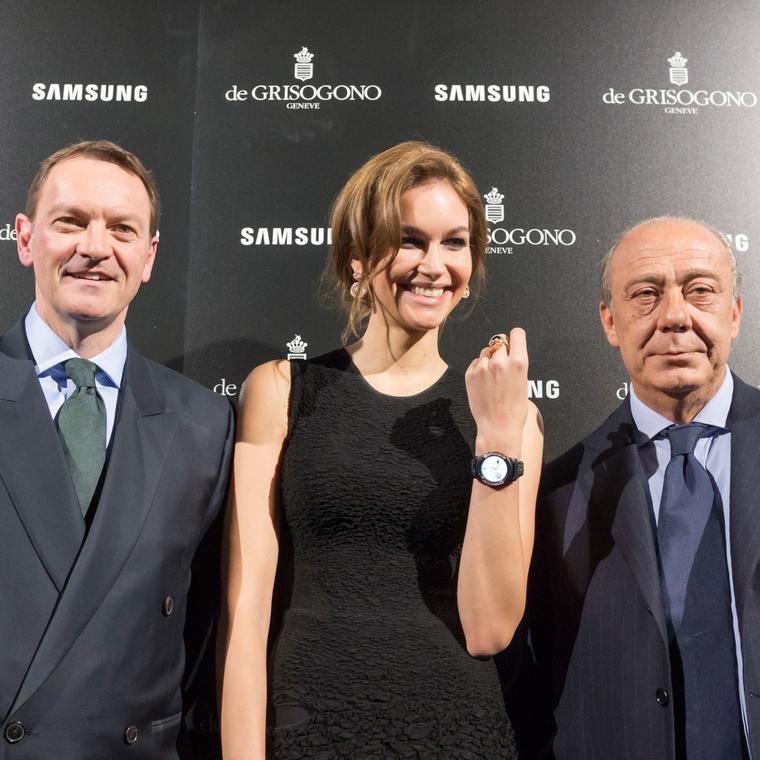 TJE: What convinced you that a marriage between digital technology and superbly crafted high jewellery watches was feasible?
Gruosi: de GRISOGONO has always been about daring innovation, so its entry into the smartwatch market is just a natural step. Further, there is a growing influence of technology that has permeated every aspect of the luxury world and given both industries the ability to evolve like never before. As these industries grow together, they will continue to form a deeper, more intertwined, relationship given their multifaceted importance in our everyday lives.
TJE: What are the advantages/disadvantages of working with digital technology?
Gruosi: As opposed to traditional watches, the opportunities in terms of functions are endless. The Samsung Gear S2 has more than 1,000 applications that serve a vast array of purposes - from measuring your pulse, to using maps, and even calling your friends. The smartwatch market is a fast-paced, dynamic environment, which leads to a shorter lifecycle of products that need to be constantly updated in order to stay attentive.
TJE: The price point of this watch is high; what will happen when the technology becomes obsolete? Will you be offering a similar incentive plan to TAG Heuer, which offers an upgrade to a mechanical watch after the warranty expires?
Gruosi: Our smartwatch customer is someone who will prefer to take advantage of the different software upgrades and updates in order to extend the lifecycle of the watch, instead of exchanging it, while the screwed-on caseback could definitely allow for the movement to be replaced, if needed. Having said this, we would not push this as a selling point as it may not be relevant at all for our customers.
TJE: Who is your target client for the Samsung Gear S2 by de GRISOGONO?
Gruosi: Clearly, sophisticated and modern women.
TJE: Does the new Samsung Gear S2 undermine the value of your mechanical watches?
Gruosi: Not at all - it complements the offer of timepieces by bringing a new technological component to the market.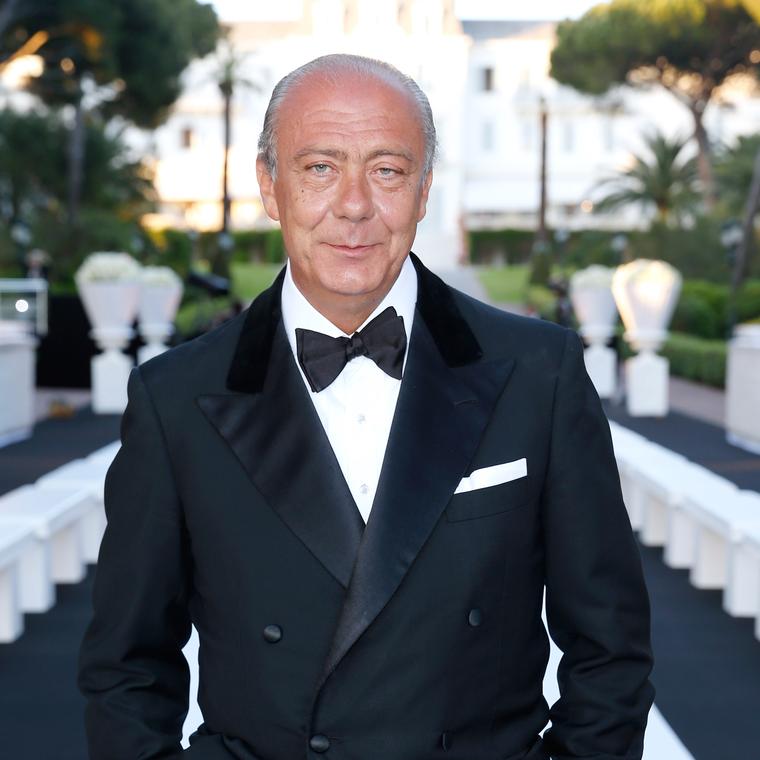 TJE: When will the watch reach the markets and where do you expect to achieve the most sales?
Gruosi: The watch will be available in de GRISOGONO boutiques and through a number of selected de GRISOGONO retailers by the end of June 2016. This is a very promising complementary market for our brand as it allows us to offer our customers a new product that didn't exist before, one that will allow them to experience the brand in a very innovative way as the number of applications is endless.
It's too early to say if there will be a dominant market, but so far, looking at the excitement we received at Baselworld and the pre-orders, there hasn't been a dominant region, it's been more or less equal. We also have to look beyond de GRISOGONO to Samsung, who have a gigantic following - it will be interesting to see what happens once we release this summer.
We have always liked to be daring and innovative so I am very proud that we are the first high jewellery brand to create a luxury smartwatch.
Fawaz Gruosi (right) and David Lowes (left) at the presentation of the Samsung Gear S2 by de GRISOGONO at Baselworld.

A red carpet regular, Fawaz Gruosi introduced black diamonds on the high jewellery and watchmaking scene, but will his hunch for a luxurious smartwatch pay off?