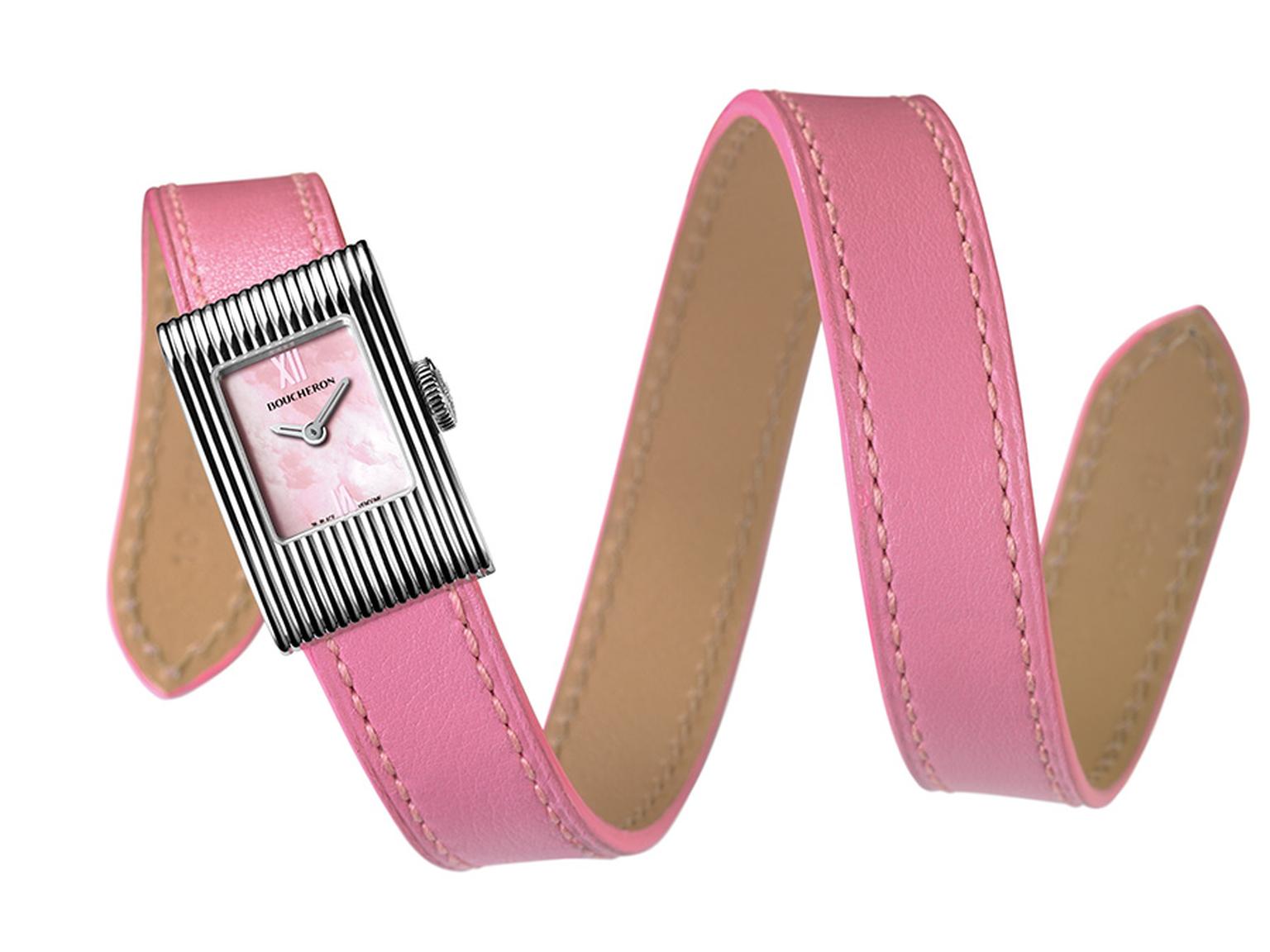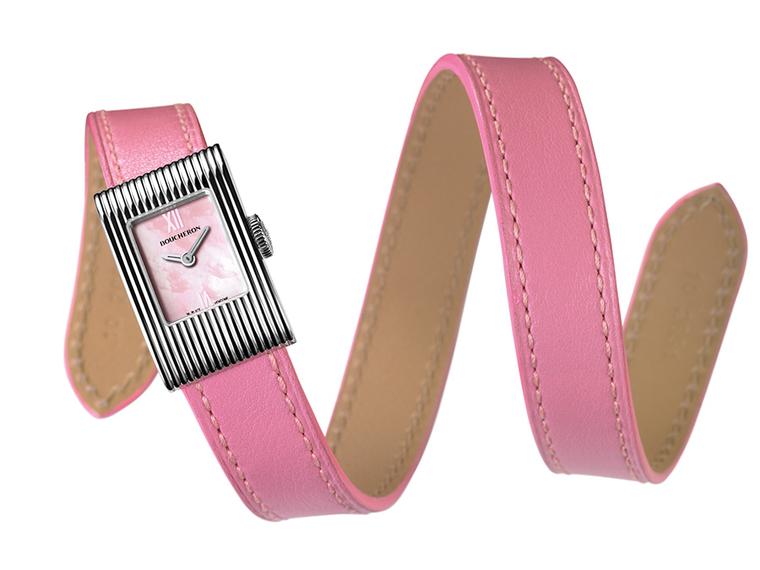 We would all love to shower our beloveds with generous Valentine's day gifts but for those looking for a more modest way to mark the day, a new watch strap is the ideal gift. New watch straps in bright colours completely changes the look of a watch and the change of seasons is a good moment to refresh your watch with one of these straps in the latest colours.
I am always fiddling around with my watches, putting on new straps and my Reverso has so far had a brown calfskin, apple green lizard, pink satin and fuschia croc strap. And every time I change the strap it looks like a brand new watch. Afterall would your beloved settle for just one handbag or only wear black shoes? I didn't think so which is why a new watch strap will be a very welcome present this Valentine's Day. Here is my selection of some fun colours to brighten up a chilly Valentine's Day from Baume & Mercier, Boucheron, Hermes and Jaeger-LeCoultre. Most of them cost between £90 to £200 which is an awful lot cheaper than a new watch.
Hermes H Heure on bourgainvillier double strap

Boucheron Reflet on black satin strap

Hermes Cape Cod on leather double strap

Hermes H Heure on pink silk strap from £6,800

Hermes H Heure on orange silk strap. Watch from £2,350

Baume & Mercier Linea with spring/summer 2012 strap

Baume & Mercier Linea with blue and white spring/summer 2012 strap

Baume & Mercier Linea with mauve and pink spring/summer 2012 strap

Jaeger-LeCoultre. Reverso Lady Ultra Thin watch for St. Valentine's Day. Price from £6450. Leather strap, price from £200.

Boucheron Reflet Mademoiselle on pink double strap. The watch is £2040 and the strap is £140.