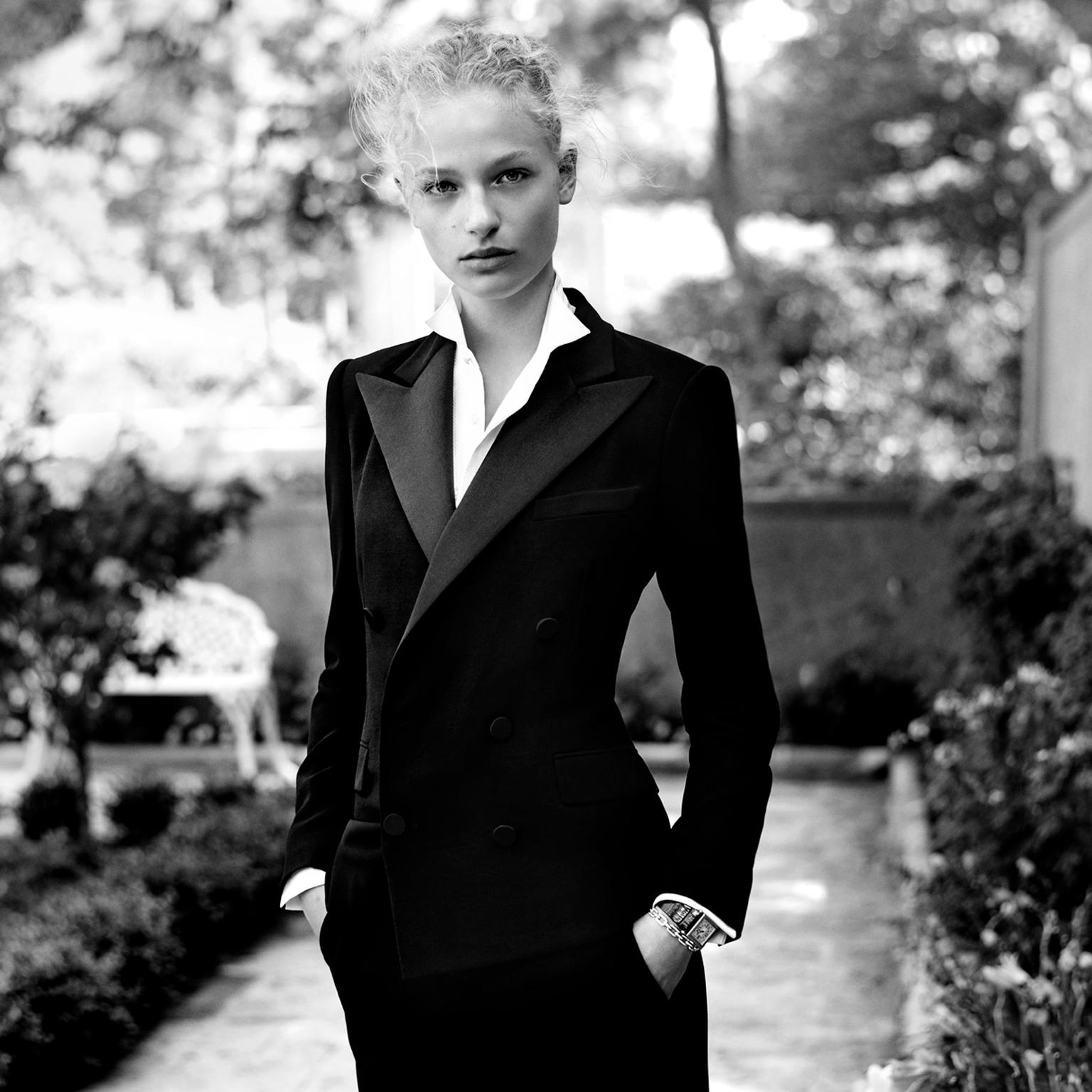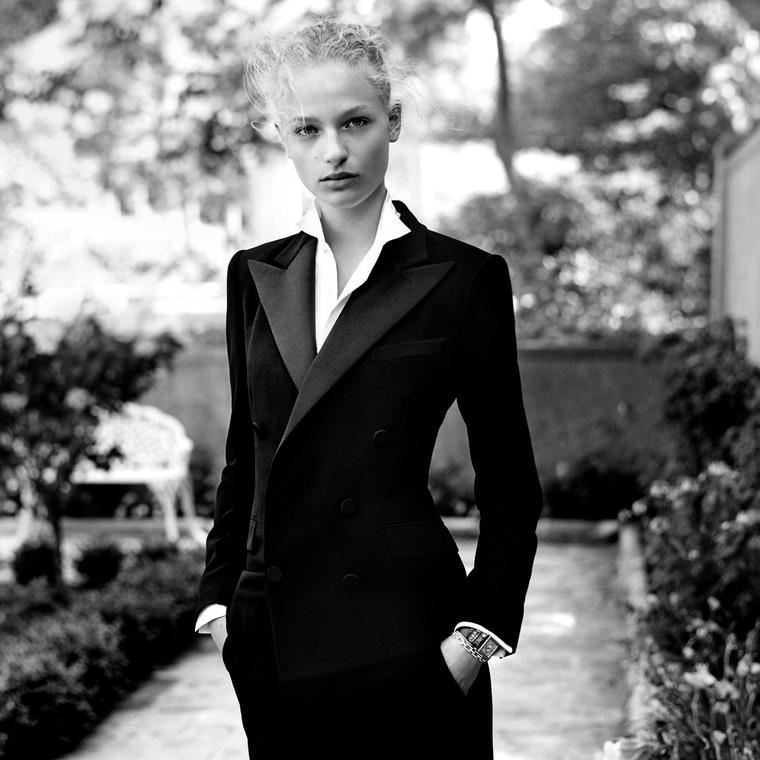 Ralph Lauren would have made an excellent cinematographer given his ability to conjure different scenes and moods. Every product that issues from Ralph Lauren's emporium – be it a Polo shirt or a watch – is accompanied by a campaign that immerses us in a charmed universe of effortless glamour and beautiful people.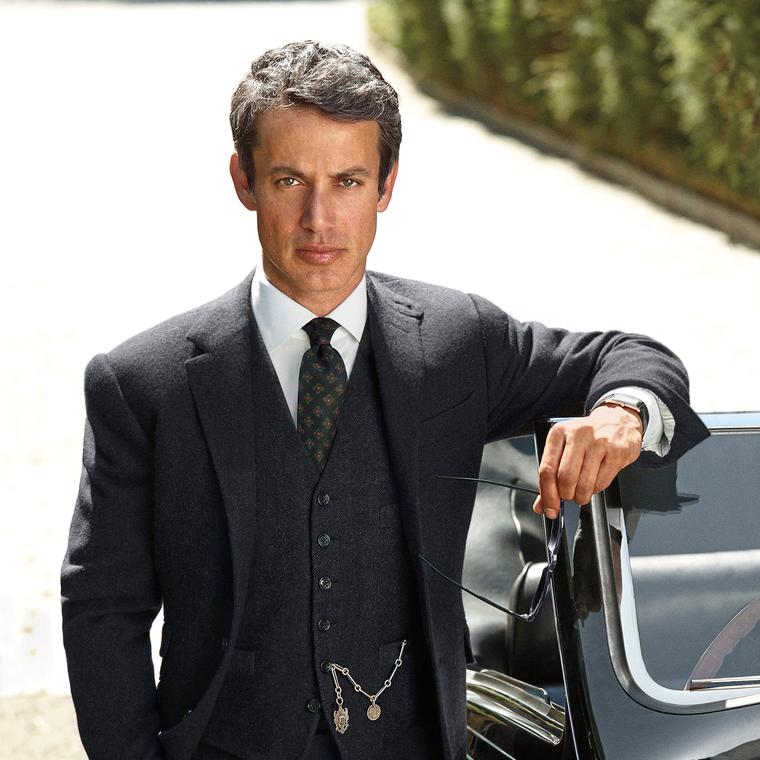 Named after Ralph Lauren's flagship New York store at 867 Madison Avenue, the newest additions to the 867 watch collection for men and women recreate the elegant geometry and sleek lines of the architecture of the 1930s, an age when magnificent skyscrapers like the Chrysler Building and the Empire State came to define New York's skyline. Characterised by their square cases and streamlined gold or steel bracelets, the provenance of this collection is unmistakably Art Deco.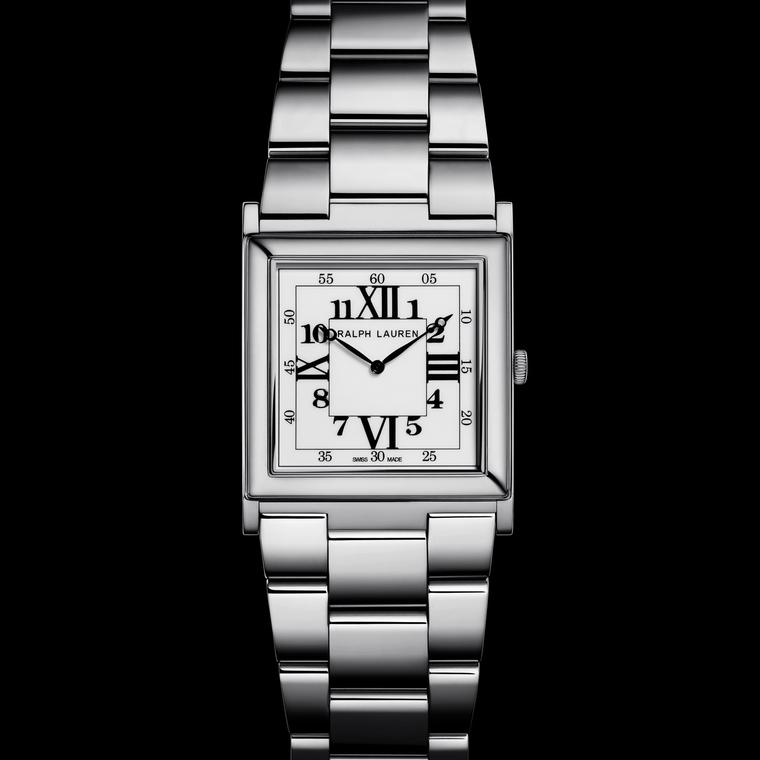 Things get a little jazzier on the off-white lacquered dial with a heady cocktail of Arabic and Roman numerals breaking up the rigid symmetry of the squares. After all, the 1930s were also the heyday of the Jazz Age, with syncopated rhythms animating the flamboyant nightlife we associate with New York.
Presented in three sizes – in a 21.5mm, 27.5mm and 32mm case – the two larger sizes are for men and available in rose or white gold, with a mechanical self-winding movement made by Piaget in Switzerland exclusively for Ralph Lauren. The petite women's model comes in rose gold or stainless steel with a choice of diamonds on the bezel and is equipped with a practical Swiss quartz movement.
There will also be a limited edition of just eight fabulous high jewellery models of the 867, below, that will arrive just in time for Christmas. Adorned with the sparkle of 44 baguette-cut diamonds on the bezel and lugs, inky-black spinels accentuate the clean lines of this timepiece and reinforce the Art Deco spirit of the watch.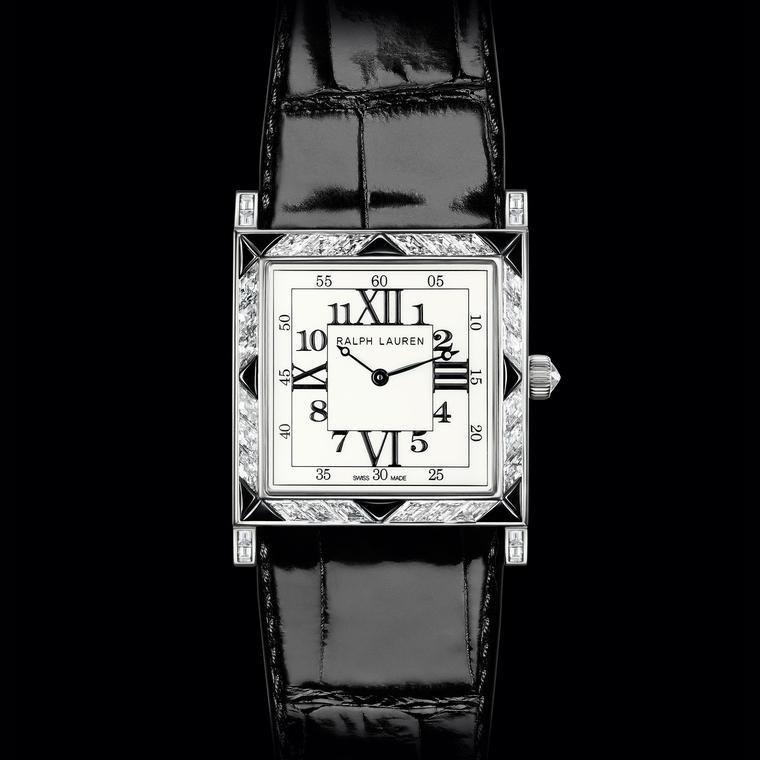 Ralph Lauren's 867 watch collection recreates the elegant geometry and sleek lines of the architecture of New York's skyline in the 1930s.

Ralph Lauren's small 867 watch for men in white gold is powered by a manual-winding movement made by Piaget for Ralph Lauren (£21,300).

Ralph Lauren's small rose gold 867 men's watch captures the sophistication of the Art Deco period and is also available in a larger model (£21,300).

The geometric, square watch dial of the Ralph Lauren 867 Deco Diamond watch channels the Art Deco architecture and Jazz Age of New York (POA).

Characterised by its square case and streamlined bracelet, the Ralph Lauren 867 collection for men and women exudes an elegant Art Deco spirit.