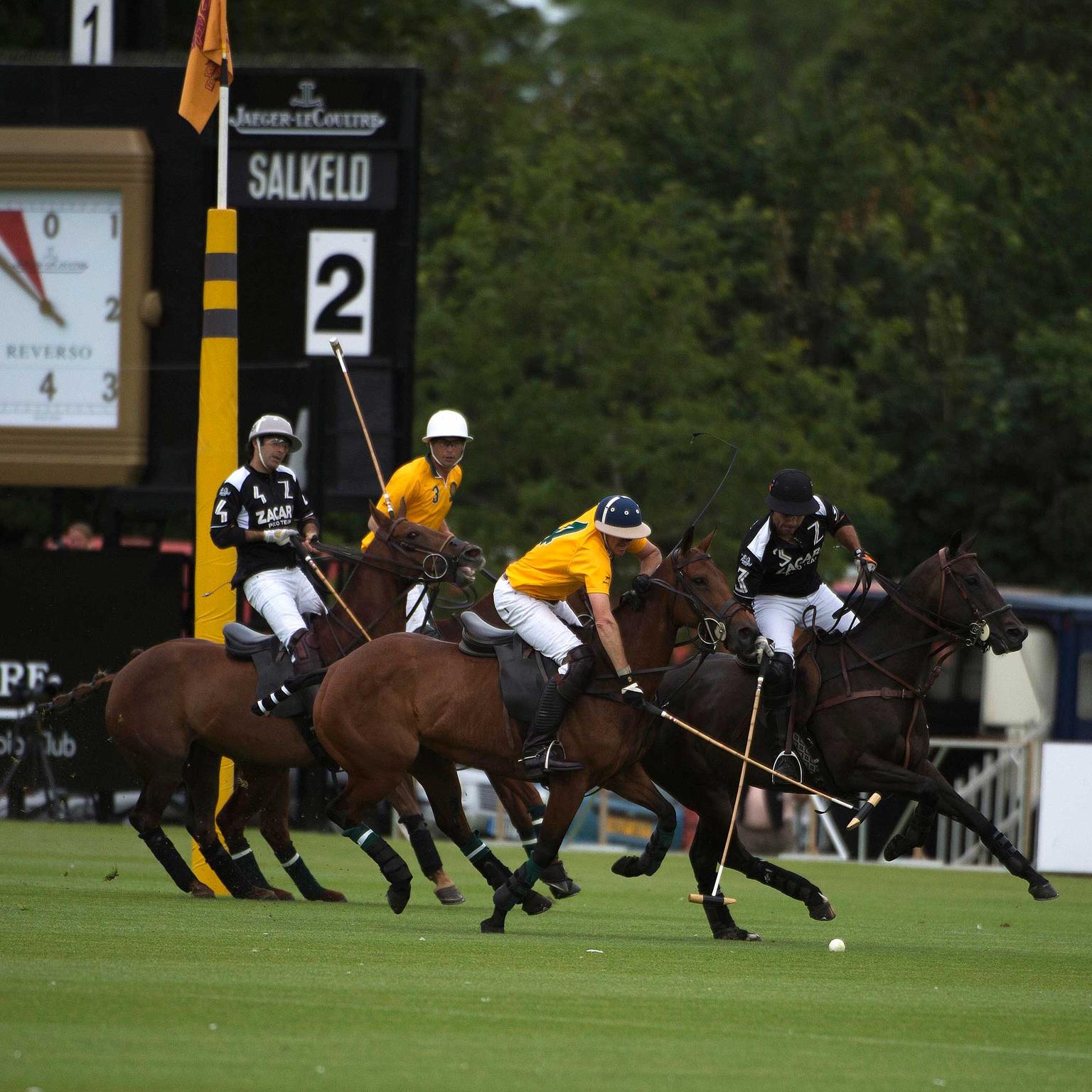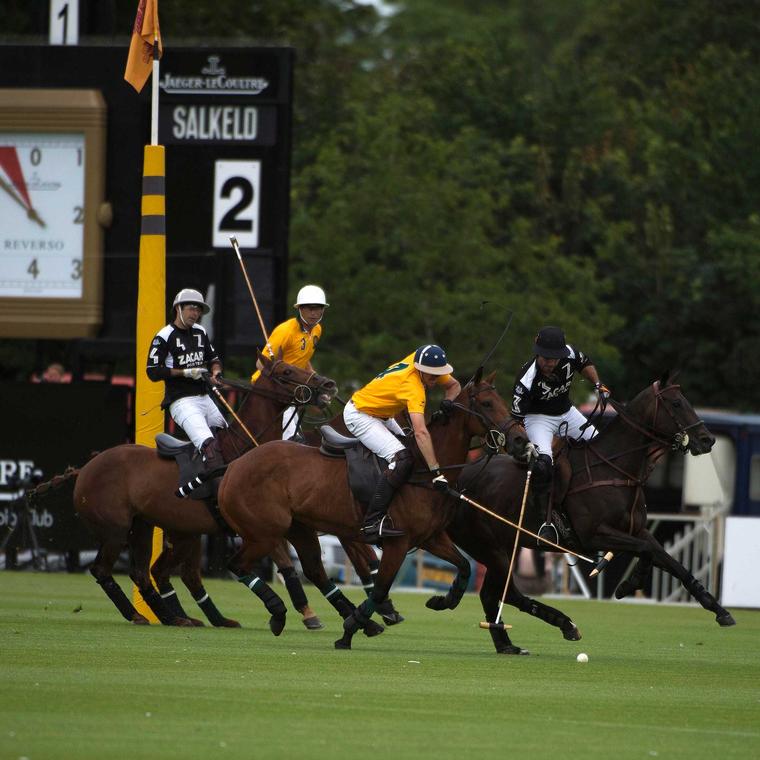 By Rebecca Doulton
It's been an intense summer for Jaeger-LeCoultre: first, the opening of a flagship boutique on London's Old Bond Street, accompanied by a special-edition Reverso watch with Big Ben engraved on the caseback, followed by an exhibition at Masterpiece London, and now the grand final of the British Open Polo Championship.
Discover the special-edition Grande Reverso Ultra Thin Special London Edition watch
On Sunday 19 July, the final match between King Power Foxes and UAE was contested on the famous lawns of Britain's Cowdray Park, where polo has been proudly played for the last century. With a crowd of 15,000 spectators braving the sweltering temperatures, King Power Foxes lifted the coveted Jaeger-LeCoultre Gold Cup having secured a victory of 14-8 over UAE. The Jaeger-LeCoultre Gold Cup is played to decide the British Open Polo Championship and is the premier tournament in the world of high goal polo (20-22 goals).
Ever since the creation of the ingenious Jaeger-LeCoultre Reverso watches in 1931, allowing British colonial officers in India to swivel the dial on its back and protect it from the blows they would encounter on a polo field, the brand has forged a natural association with the sport.
The partnership has been long and fruitful and, today, Jaeger-LeCoultre sponsors a number of high-profile polo events, such as the Palermo Open in Argentina and the Gold Cup in the UK. At an even more personal level, the brand has helped players such as Eduardo Novillo Astrada, Clare Mountbatten - Marchioness of Milford Haven, and Luke Tomlinson engage their passion for the sport which, as you probably know, is a very expensive one to pursue. Just to give you an idea of the costs involved, players should change their polo pony after each chukka, especially in high-goal polo - chukkas are the seven-minute periods into which a 90-minute game is divided.
Read more about Clare Mountbatten's partnership with Jaeger-LeCoultre here
Puerto Rican photographer Astrid Muñoz was also at the exciting final exhibiting her stunning black and white collection entitled Unbridled Synchrony, commissioned by Jaeger-LeCoultre to capture different aspects of the universe of polo and all things equestrian. Five photographs from the series will be on show at the Jaeger-LeCoultre London boutique until 31 July.
For those of you who would prefer to see the latest watches from the legendary Swiss brand, Jaeger-LeCoultre is now a permanent resident and will welcome you at its boutique on 13 Old Bond Street. Here you can admire many of the most iconic but also most complicated pieces demonstrating all the craftsmanship such as engraving, enamelling gem-setting  which are all still practiced at the Swiss Maison.
Jaeger-LeCoultre polo ambassadors Clare Mountbatten, Eduardo Novillo Astrada and Luke Tomlinson (image: Astrid Muñoz).

Jaeger-LeCoultre Master Ultra Thin Squelette in a 38mm white gold case featuring an openwork engraved mother-of-pearl dial and a movement just 1.85mm thick. Limited to 100 pieces. 

The Jaeger-LeCoultre Gold Cup for the British Open Polo Championships.

Puerto Rican photographer Astrid Muñoz and high-profile polo player and brand ambassador Eduardo Novillo Astrada at the Jaeger-LeCoultre boutique opening in London. 

To celebrate the opening of its flagship boutique in London, Jaeger-LeCoultre released the Grande Reverso Ultra Thin Special Edition of just 26 pieces, with a green lacquered dial and an engraving of London's Big Ben on the reverse. 

Luke Tomlinson is the captain of the English polo team and a Jaeger-LeCoultre ambassador (image: Vanessa Taylor).