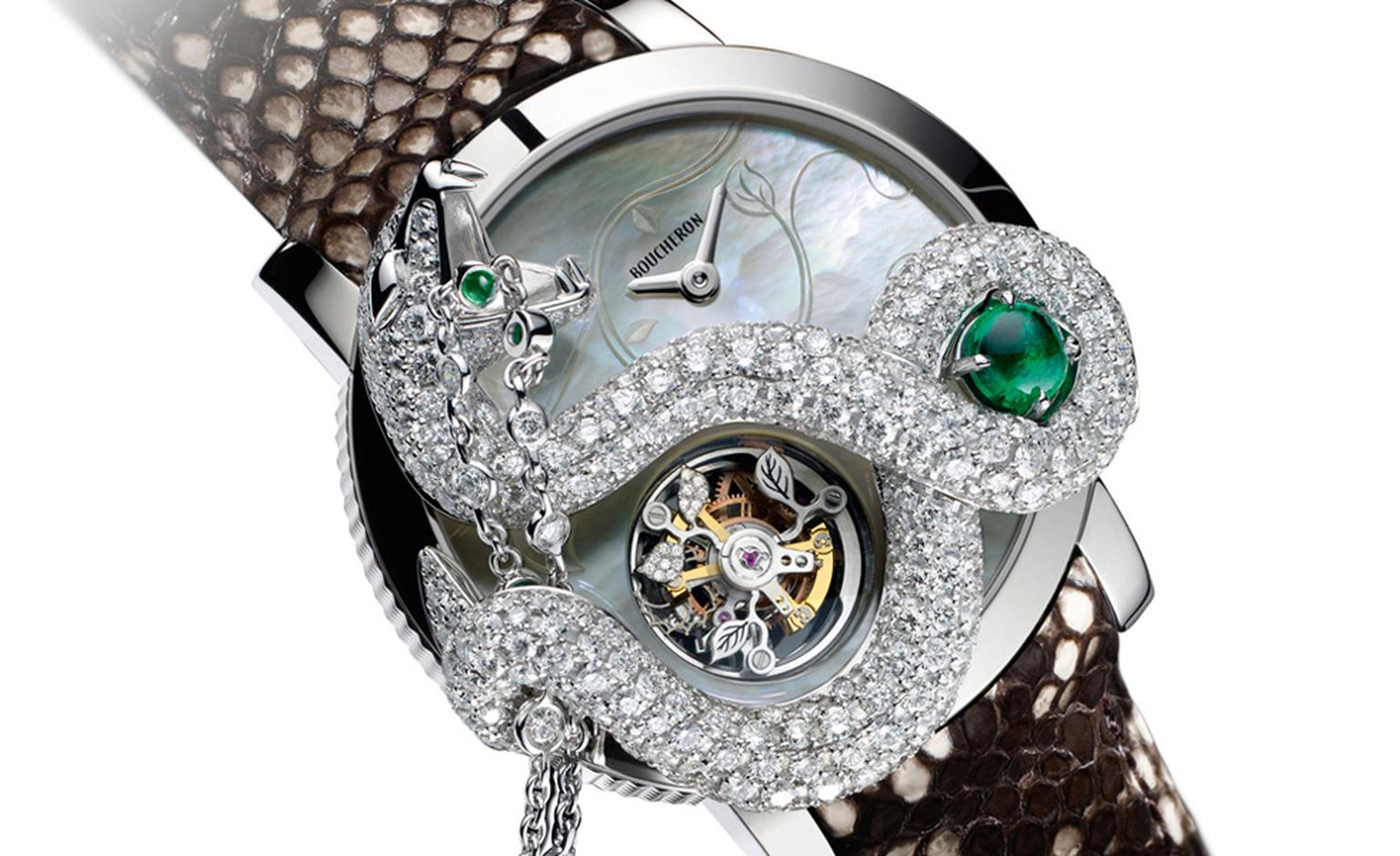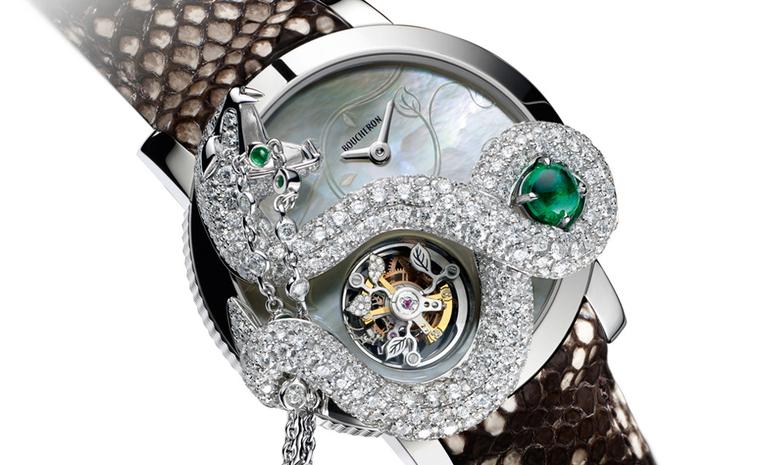 Women are in for a treat this year with some very exotic watches. So much so, that I would say that this year, women have a more exciting choice than the men. Take Patek Philippe's new split-second chronograph for women. Men will be green with envy for this mechanical beauty. And what about the amazing Boucheron jewellery pieces? The Boucheron Crazy Seahorse watch is a most delightful folly - and who else would think of putting fossilised palm-tree wood onto a watch dial?  More and more mechanical watches are on offer and Omega is making a bit bet on women's interest in cogs and wheels with the new Ladymatic range.
Chopard's Imperiale is a whole new family of watches with models in steel as well as gold and varying amounts of diamonds.

DIOR, VII 38 mm Automatic in high-tech ceramic with diamond details on the dial.

GUCCI, Marina Chain watch brings new life to an Italian classic

OMEGA, Ladymatic is an entirely new range of mechanical women's watches. The side of the case has wave-like enamel inserts and the gold bracelet has a pleasing asymetric form.

Patek Philippe ladies' first split seconds chronograph ref 7059, Calibre: CH R 27-525 PS in rose gold

BOUCHERON, Aquatic Waves, Crazy Seahorse Watch.

HARRY WINSTON, Premier Bijou, white gold dial set with diamonds.

BOUCHERON, Reflet XL in steel. Murano aventurine glass dial. Automatic movement

Boucheron's Serpent Tourbillon watch shows both the watchmaking skills and extravagant creativity of this jeweller.