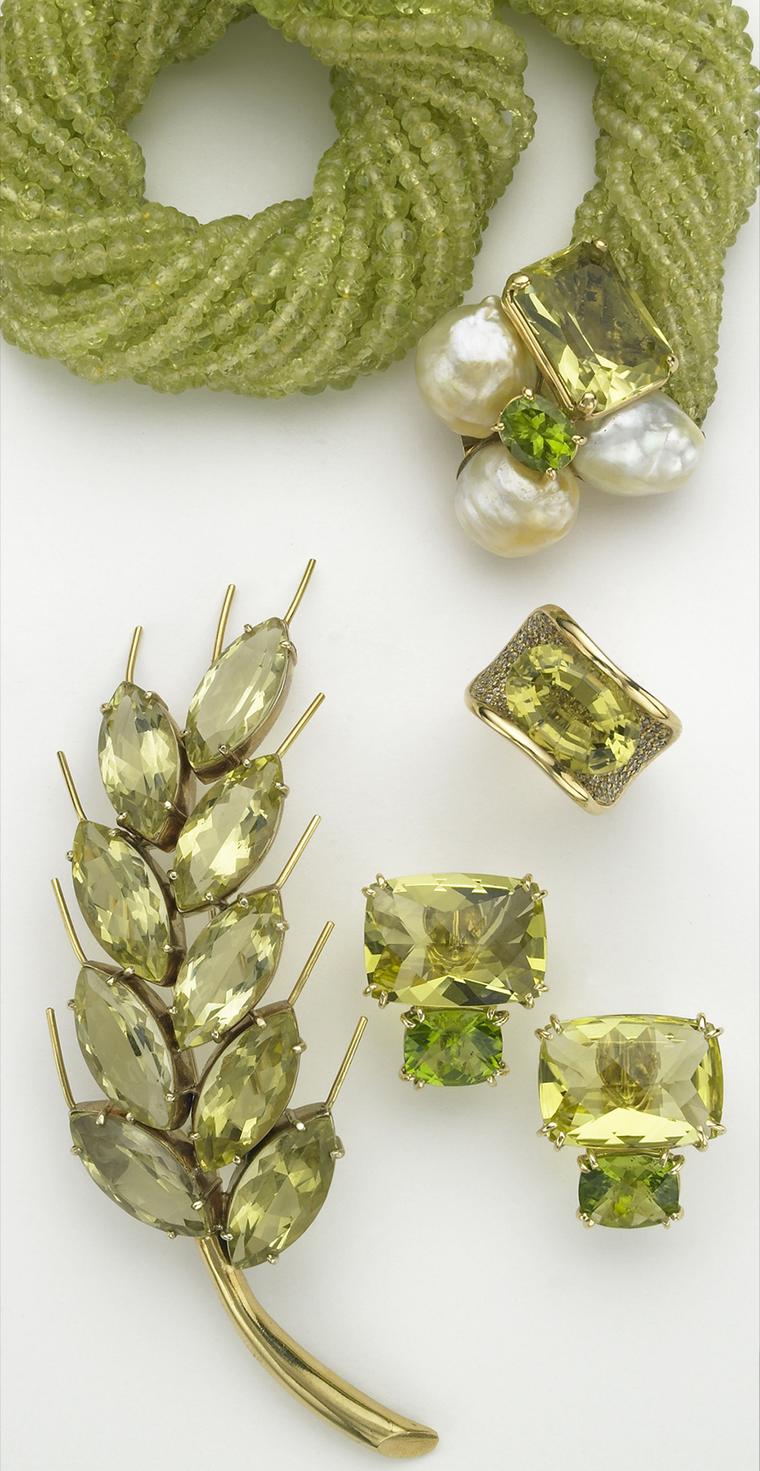 By Isabelle Kellogg in New York
Within a one-mile radius of the train station in Greenwich, Connecticut - arguably one of the Northeast of America's wealthiest suburbs - there are more than a dozen fine jewellery stores. Only New York's Madison Avenue rivals in density the number of prestigious jewellery stores that occupy Greenwich Avenue. Both streets are world renowned for the mega-carat gems they sell, but only a few jewellers are bold enough to be different. Sorab & Roshi is one of them. The daring and scuptural jewellery on display is emblematic of the cult following this store has garnered in just three decades in business. 
From the moment Sorab & Roshi opened their long-awaited haute couture jewellery boutique in 2011 in Greenwich, word got around about the distinctive and creative ways in which Sorab Bouzarjomehni deals with the precious gems, metals and other unique elements of nature that become his "jewels". 
Engaging and charming, this Iranian husband-and-wife team started out in 1988, catering to the needs and desires of private clients around the world with an appetite and appreciation for their imaginative high jewellery. In 2003, they opened their first boutique in Cross River, NY. At the same time, Sorab placed a collection of his jewellery at Charlotte Moss' Townhouse off Madison Avenue, which catered to the well-heeled clientele in Manhattan's Upper East Side.    
If creativity is what you seek, this is where you come to purchase a one-of-a-kind statement piece - or have one commissioned. Sorab's mission is to create life and movement in each jewel. He uses colour and light to balance the relationship between the different gemstones and other natural elements, giving his unorthodox jewellery a life and personality of its own.

Previously a civil and industrial engineer, Sorab gained experience at jewellers including Monarch, Trianon and Seaman Schepps before he opened the boutique in Cross River. Making brooches - of butterflies, fish and dragonflies, for example - present specific challenges that test Sorab's jewellery making skills. When you look at the pin, his designs ensure that, from the front, the least amount of metal work as possible is visible.
"What sets us apart is the fact that Sorab makes every piece," says Roshi Ameri, who manages the business side of the brand. "If he can't find just the right stone, he cuts it and carves it himself."  A world of whimsy is how they like to describe the inspiration for their creations, and what a magical world it is.
Sorab & Roshi butterscotch amber and pink coral Donut necklace in gold, Daisy flower earrings with lemon citrine & pink coral, butterscotch amber ring with black diamonds and butterscotch amber Moth pin with ebony wood, pink coral and black diamonds.

Sorab & Roshi pavé pink sapphire Ribbon pendant with labrodorite briollete drop on a nugget shaped amethyst bead necklace, square cushion labrodorite earrings with amethyst, pink Sapphire sides and amethyst drops, hammered gold earrings with amethyst and black onyx and amethyst cocktail ring.

Sorab & Roshi lapis bead necklace, ebony wood Cashew earrings with blue topaz, ebony wood Fan earrings with sapphires, diamond spotted Snake earrings with lapis drops and diamond Snake pinky ring.

Sorab & Roshi fish pins.

Sorab & Roshi Lame Duck pin with carved green tourmaline & lemon citrine feathers, pavé green, champagne & white diamonds, an ebony wood head and coral beak.

Sorab & Roshi Royal Monkey pin in ebony wood with pavé white, green and pink diamond feather hat and a sapphire and South Sea pearl drop.

Sorab & Roshi Swan pin with Abalone pearl wings, pavé diamond neck and coral beak.

Sorab & Roshi faceted chrysoberyl bead necklace with a bubble clasp of South Sea pearls, lemon citrine and peridot; Jubilee ring with lemon citrine and pavé champagne diamonds; rectangular cushion earrings with lemon citrine and peridot; Wheat pin with faceted marquise lemon citrines.