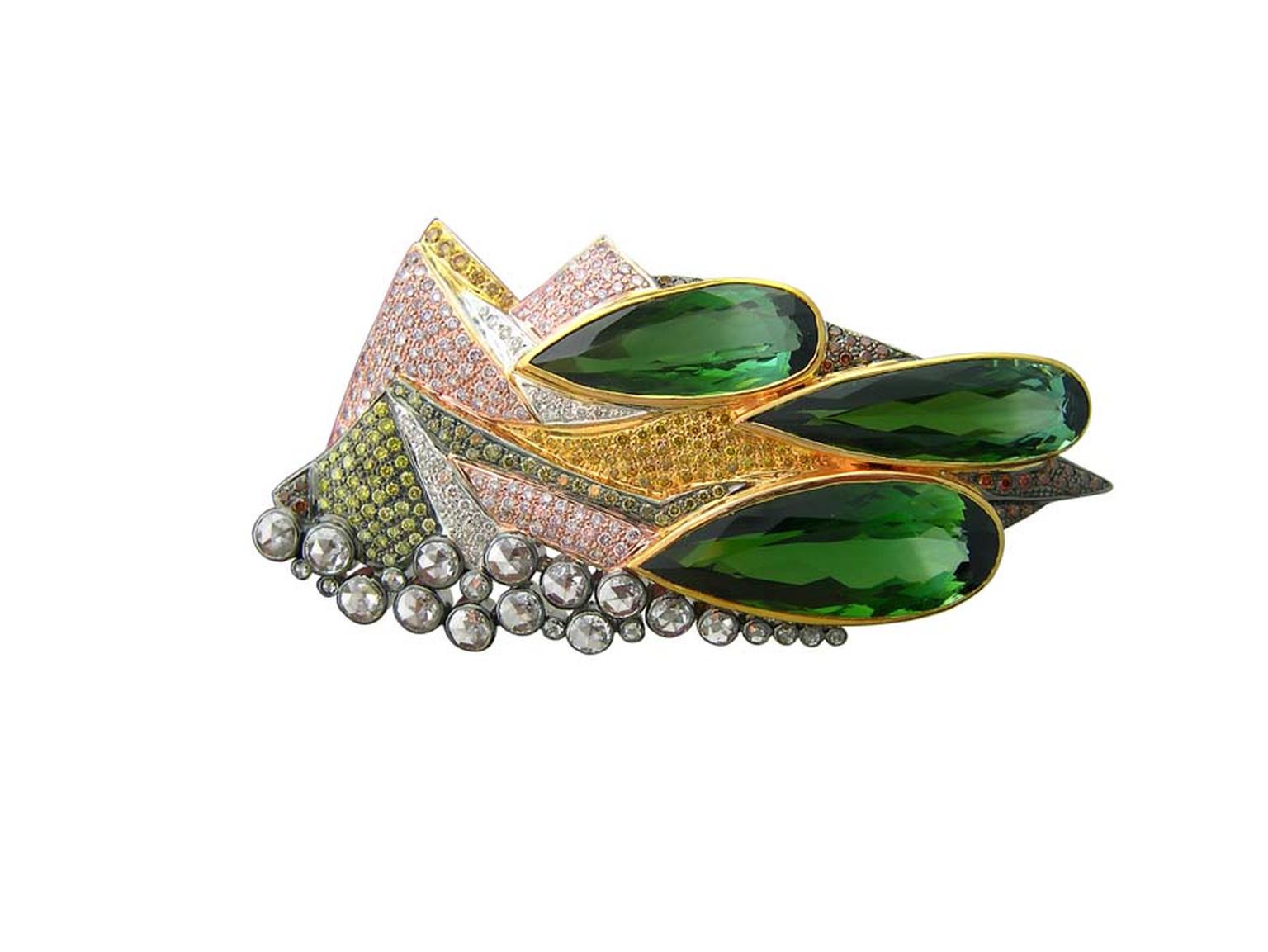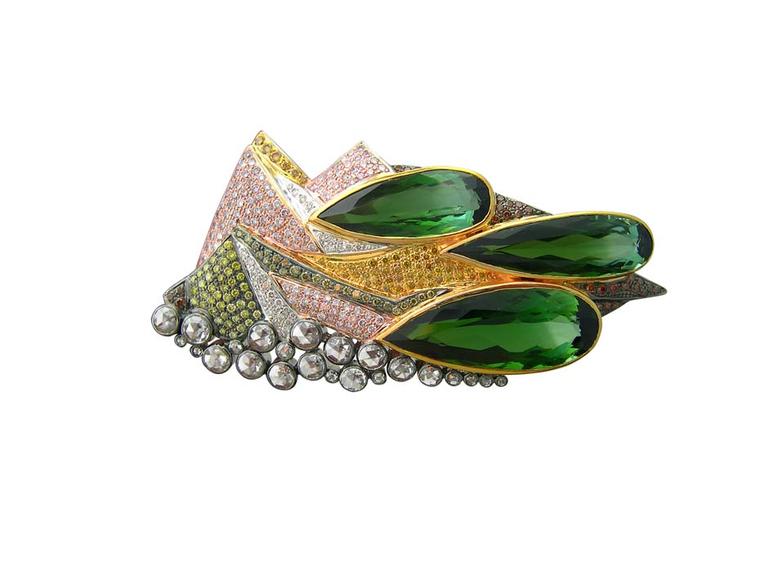 By Priti Salian in Bangalore, India
San Francisco-based Yogendra Sethi grew up admiring the natural beauty of India. With his skilled brush strokes, this artist from Indore, a city in central India, captured many breathtaking countryside scenes until he shifted base to Berkeley to earn a Master's in business administration. The beautiful landscapes of California then became the muse of this internationally acclaimed painter.
Sethi was first attracted to jewellery making in the late 1970s after embarking on a career as a gem dealer. His passion for colours and the arts saw him design jewellery for various brands.
In the late 1990s, Sethi began working towards the creation of his own brands, the most recent of which is VIVAAN. Established in 2012, Sethi's creations are retailed through his New York showroom. Pieces from VIVAAN have been exhibited at art galleries across the world, including the National Arts Club in New York, and Bollywood divas and several American TV hosts, including Sharon Osbourne, Melanie Brown and Oprah Winfrey, have been spotted wearing his pieces.
Sethi's jewellery is stunning. Inspired by nature, his ideas are first painted on canvas, which the deft designer then crafts into jewellery based on his artworks. VIVAAN's signature collection Incredibles is famous worldwide for its range of sumptuous pendant-brooches, pendants and earrings created with diamonds, coloured gemstones and gold.
The Splurge brooch is an extravagant display of landscape art, inspired by his painting "Symphony", while the Bloom flower pendant-brooch imitates the resplendent colours of spring. Sensation is a magnificent spectacle of natural fancy colour diamonds adorning a range of mountains. The three green tourmalines that float above the mountains pay homage to the Greek God of the West wind, Zephyr.  
The colourful Aureole pendant-brooch is inspired by the circle of light emanating from the body of a spiritual being; the four rows of intersecting diamonds represent mystical radiance. The Incredibles collection is available for private viewing by appointment at VIVAAN's New York showroom. 
VIVAAN Blush natural pink diamond earrings featuring natural yellow sliced diamonds and white rose cut diamonds.

VIVAAN Festive pendant set with multi-coloured tourmalines and white diamonds.

VIVAAN Gossamer leaf earrings set with natural yellow flat rose cut diamonds accented with burnt orange and white diamonds.

VIVAAN Gossamer flower pendant studded with natural yellow diamond rose cut slices, burnt orange diamonds and a central white diamond.

VIVAAN Nouvelle Wave pendant featuring natural fancy colour diamonds and green tourmalines.

VIVAAN Splurge pendant-brooch featuring oval and round rose cut diamonds in natural pink, yellow and green shades.

VIVAAN Whisper pendant-brooch studded with natural pink and yellow diamonds as well as natural green diamonds.

VIVAAN Aureole pendant-brooch designed as a semi-sphere in gold featuring yellow diamonds, tsavorites, spinels and blue sapphires.

VIVAAN Bloom flower pendant-brooch studded with brilliant cut natural fancy yellow, green and burnt orange diamonds.

VIVAAN Sensation pendant-brooch featuring green tourmalines and natural pink, yellow, green, orange champagne and white diamonds.