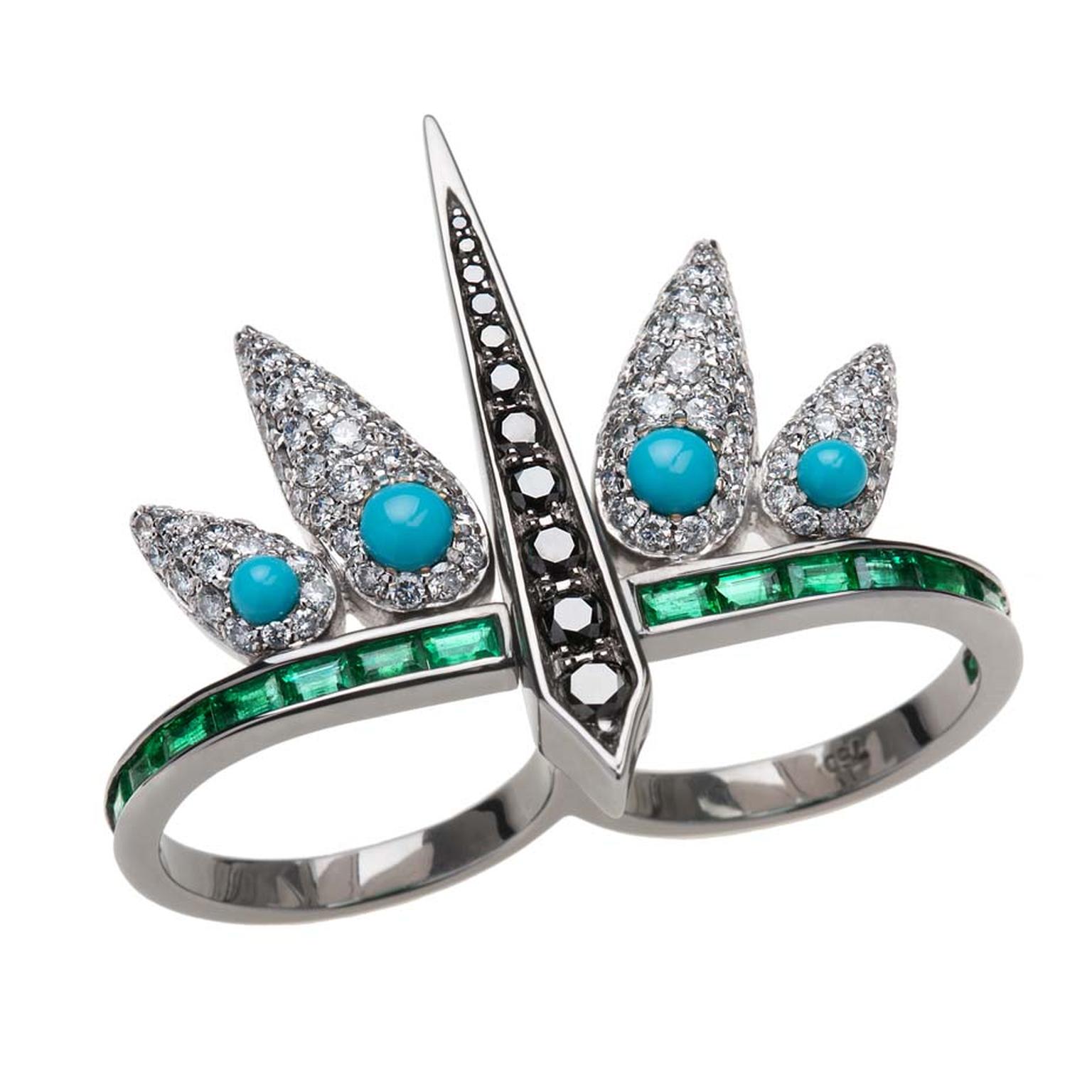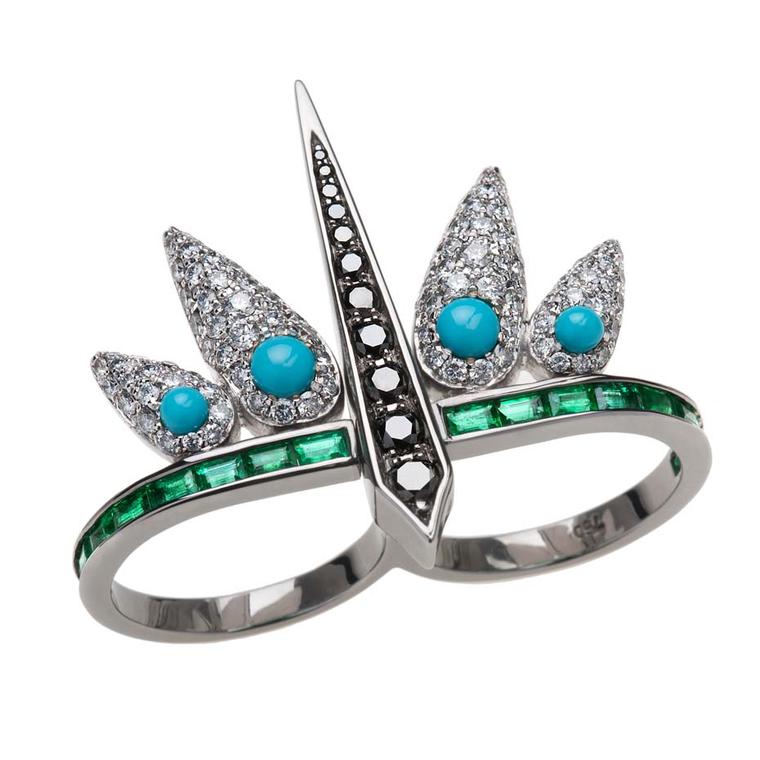 All the members of our editorial team had their sayin choosing our top 10 rings from 2014, in honour of us hitting two milestones: 100,000 visitors to our website in a month and 10,000 followers on Instagram.
Whittling down our favourites to a neat 10 was not an easy task. But one design, in particular, received a unanimous show of hands: Astley Clarke's Fao cocktail ring. From the London jeweller's new Fao collection of fine jewellery, launched this year, we all fell in love with the pretty oval-cut rose de France amethyst in an incredibly feminine shade of purple.
Its casual wearability combined with the striking baguette diamond-set octagon that floats freely around the rose gold band earned Octium's ring a place in our top 10, with Pomellato's colourful Capri ring also getting our vote for its bold clash of turquoise and rubies - a welcome break from tradition.
With the popularity of across-, along- and between-the-finger rings this year, Van Cleef & Arpels' pretty Cosmos ring in fashionable onyx and diamonds certainly merited inclusion, while de GRISOGONO's Tubetto ring, smothered in brooding black diamonds, also lured us in. And for sheer creativity, Nikos Koulis' spiky two-finger Spectrum ring - every bit as lethal as it is lovely - came out on top for 2014. 
Spectacular gems unite the remaining four rings in our top 10: an enormous Lightning Ridge opal from the designer Margot McKinney's native Australia; pink sapphire petals cupping a rare conch pearl in Morelle Davidson's stunningly original ring; an unusual 64.55ct double cabochon Burmese sapphire set by David Morris into a one-of-a-kind ring for the Biennale des Antiquaires in Paris last month; and a faceted pink tourmaline contrasted with rubies, pink sapphires and red tourmalines in Chaumet's floral masterpiece.
What a year it's been for statement rings and it's not even over yet.
Nikos Koulis Spectrum collection ring with white and black diamonds, turquoises and baguette-cut emeralds.

David Morris ring featuring a central 64.55ct blue Burmese double cabochon sapphire with a twisting diamond band.

De Grisogono Tubetto diamond ring features smooth curves of black rhodium-plated white gold covered in pavé-set black diamonds.

Van Cleef & Arpels Cosmos ring in white gold with a brilliant-cut diamond bud surrounded by onyx and diamond petals.

Margot McKinney Solid Natural Boulder opal ring with a central 24.05ct opal from the Lightning Ridge mine in McKinney's native Australia, which is renowned for its opals.

The setting of Morelle Davidson's new ring allows the petals to move with the motion of the wearer, just as a real flower would.

Astley Clark medium Fao ring featuring a central Rose de France amethyst and molten pavé diamonds.

Octium rose gold ring with baguette-cut diamonds.

Chaumet Hortensia ring in pink gold, set with rubies, pink sapphires, diamonds, red tourmaline drops and an 8.60ct round faceted pink tourmaline in the centre.

Nikos Koulis Spectrum collection ring with white and black diamonds, turquoises and baguette-cut emeralds.