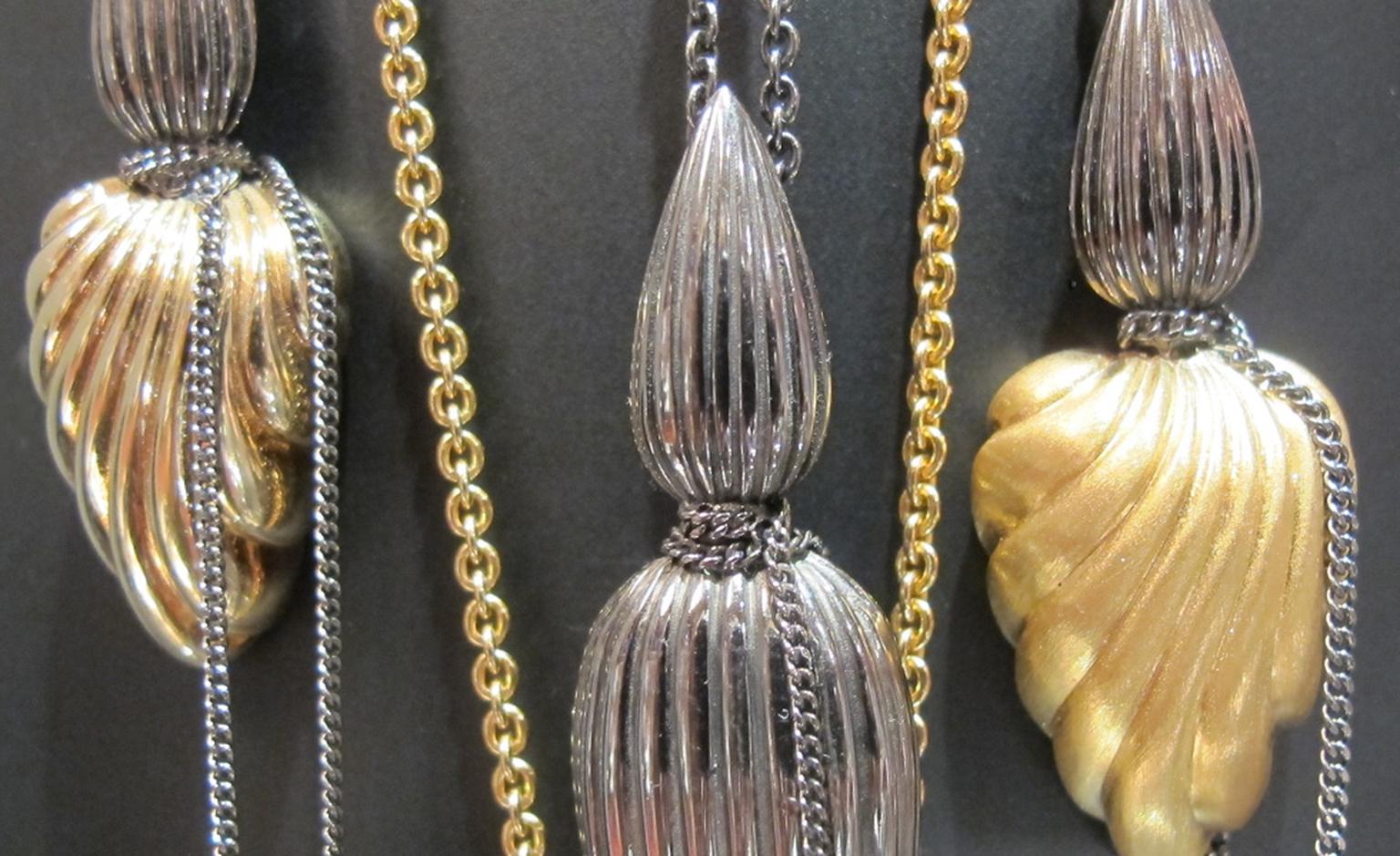 Here are my picks from my wanderings around Goldsmiths' Fair yesterday afternoon. My Christmas list is very long. Goldsmiths' Fair has just opened its doors and I was one of the first there and here is what caught my eye. From the very precious (in the hall overlooking Foster Lane) to the fun and funky the display of creativity is second to none. Come here for a Kayo Saito brooch to power you through meetings or the most delicate garland necklace from Beth Gilmour. Go way out there with an outsized perspex ring rippling with titanium 'sound waves' by Emmeline Hastings or rock and roll with Tomasz Donocik's leather studded braceles and Shaun Leane's tough love Blackthorn, spiked but lovely rings. The Fair is held at Goldsmiths' Hall
Week One - Monday, September 26 to Sunday, October 2
Week Two - Tuesday, October 4 to Sunday, October 9
NB. Closed Monday October 3 for change-over of exhibitors.
11am to 7.00pm Monday to Friday, 10am to 6.00pm Saturday and Sunday Last entries half an hour prior to closing time. Entrance by catalogue sold on the door (£7 for one week, £12 for two weeks)
Jenny Deans shows her pretty silver and pearl bridal tiara designed for her own wedding. Yours for £600.

Dainty Trumpet earrings by Jessica Poole in gold with diamonds £700. Diamond free version for £160

Jonathan Mathew Boyd's "Held together by 18 ct gold" bangle in perspex and gold with a touch of humour £375

Say it with letters with a Jonathan Mathew Boyd ring in silver for £495

Kathy Vones Miosis ring in gold inspired by dawn light on the Barbican £1,400

Kathy Vones Sea Urchin necklace £180

Elegant minimalism in this Kayo Saito gold brooch £5,400.

Milly Swire granulated 9 carat gold and ruby ring £1,170

Meet the creators themselves like Shaun Leane, a fashion-forward jeweller who has collaborated with Alexander McQueen.

Shaun Leane shows me his man beads.

Get a load of Tomas Donocik's leather bracelets studded with gold stars from £165.

Such a civilised way to buy jewellery!