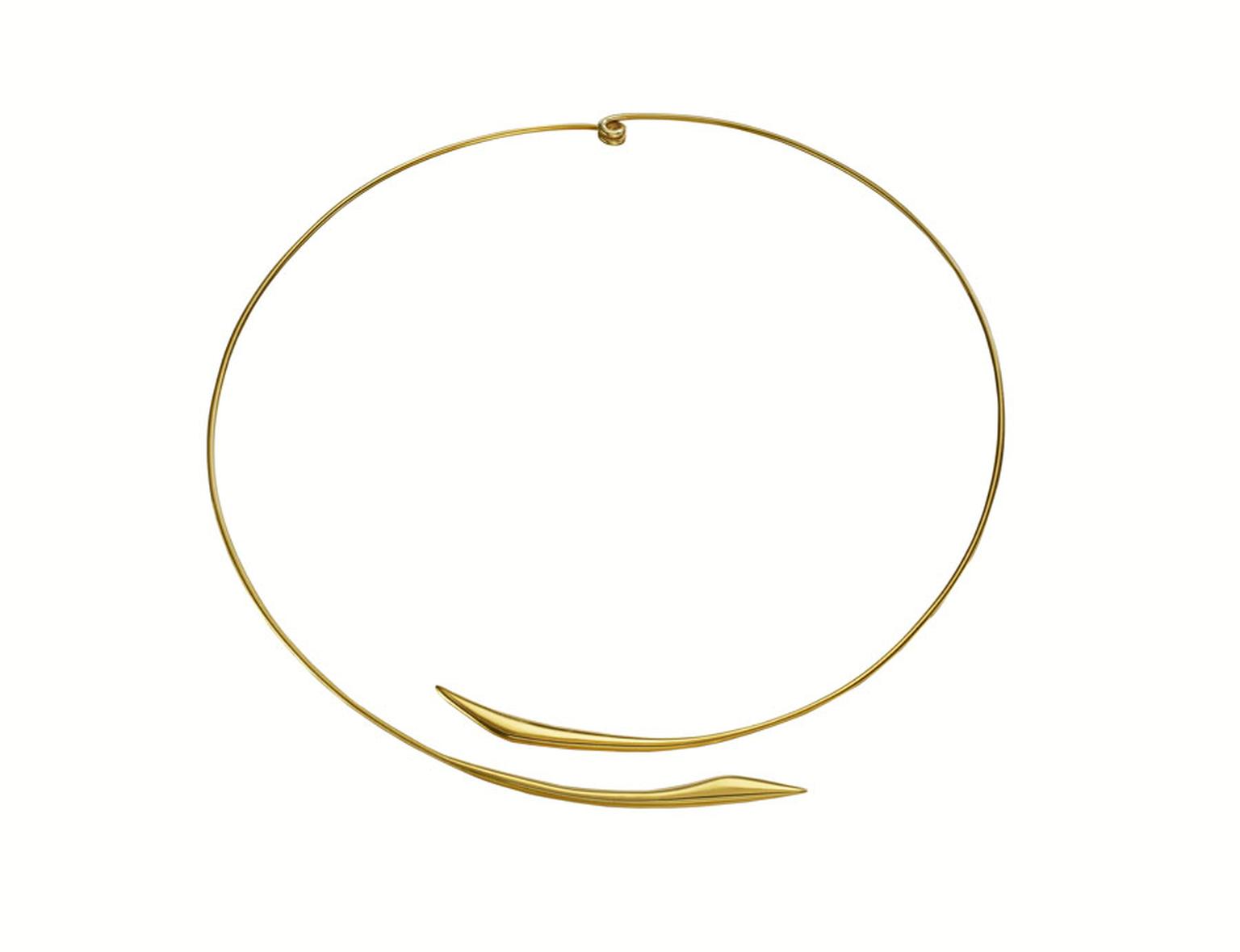 By Maria Doulton
Tane is a well-known name in Mexico and the go-to place for the most elegant silverware and jewels.  Best known for its clean lines, often inspired by pre-Hispanic designs and the ancient crafts of Mexico, the workmanship at Tane is second to none. Founded in 1942, the firm has resolutely continued to make silverware and jewels of the highest quality, all with a unique, unmistakeable style.
Which is why those in the know, including Queen Sofia of Spain, come here for a very elegant memento of the best of Mexico. From woven silver baskets to hand-hammered cutlery and the soaring forms of monumental silver jugs, the Tane look is strong and confident.
But Tane also offers a growing range of gold jewellery, something that didn't escape my attention when I was in Mexico City this summer. I have always been an admirer of Tane and long for one of their sculptural vessels - think small fortune - and with the arrival of these new gold jewels there is even more to want from this shining light of design and quality in Mexico.
Tane has very cleverly enlisted the talent of a handful of Mexican designers to keep its range up to date. These include Lucila de la Lama, who created the Vic collection and Cosmos, as well as Soledad García's Lazos. The clean lines of these new designs, shown here in gold, allow little room for error and require rigorous manufacturing parameters, something at which Tane excels. All this without losing the Mexican flavour that makes the firm so original.
Other projects include weaving silver balls into a flexible mesh, which is then made into bracelets, necklaces and earrings. This delicate task, carried out by the women of Isla Mujeres, provides employment to this community and keeps alive the tradition of bead threading. 
The early stages of jewellery making start with the raw material.

Tane gold "Cosmos" ring designed by Soledad García.

Tane gold "Cosmos" earrings designed by Soledad García.

Tane gold "Vic" earrings designed by Lucila de la Lama.

A Tane artisan hard at work on Isla Mujeres, where Tane is working with the local community to create highly flexible jewels woven out of silver beads.

Tane gold "Cosmos" choker necklace by Soledad García.

Tane gold "Lazos" choker necklace designed by Soledad García.

A selection of traditional tools in the Tane workshop.

Founded in Mexico City, Tane has been handmaking jewellery since 1942.

Behind the scenes in the Tane workshop.

Tane jewellers and silversmiths work with silver and gold in a number of ways to create not only jewellery but unique homeware, cutlery and objects d'art.

Tane artisans performing intricate beading work.