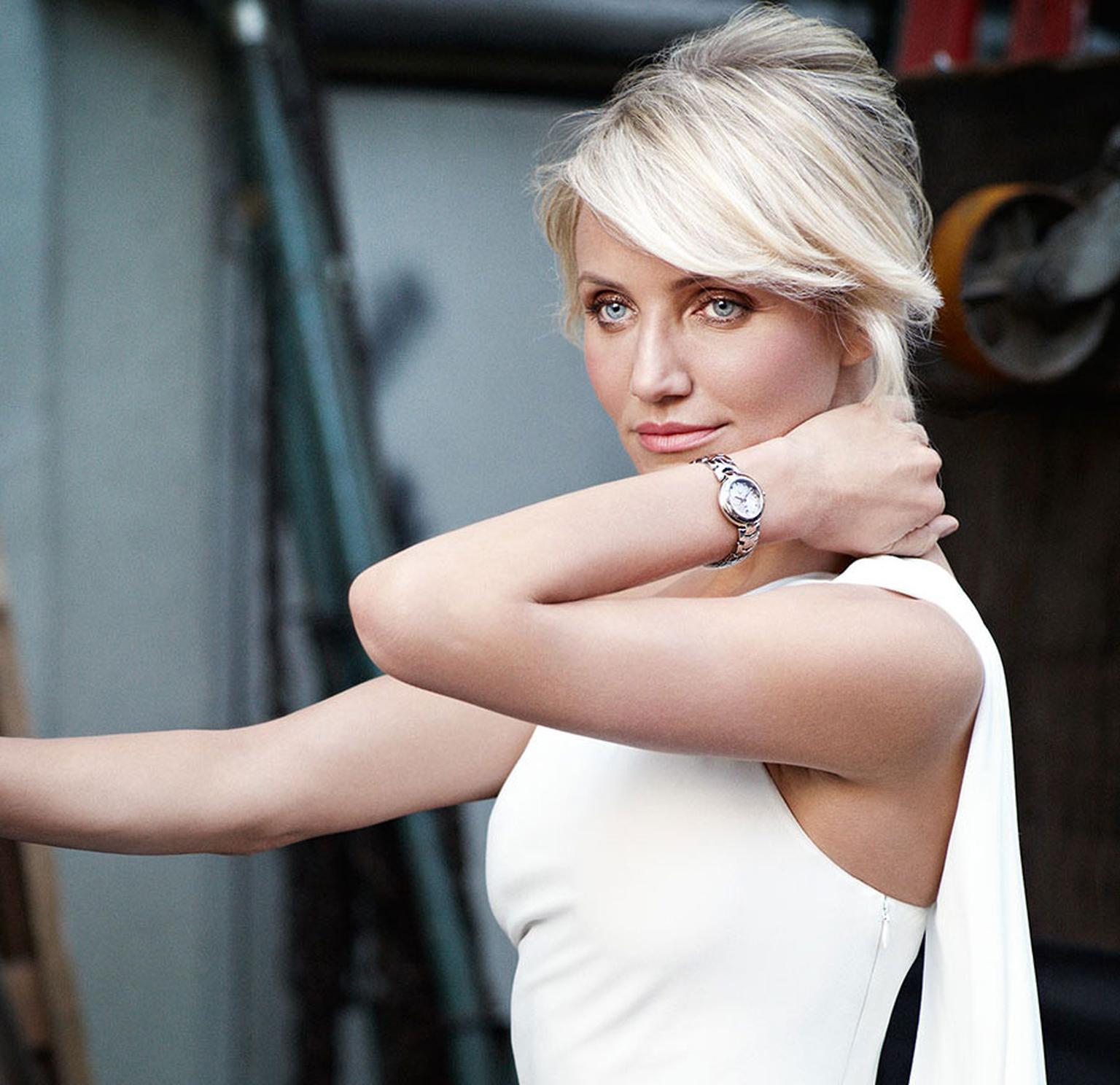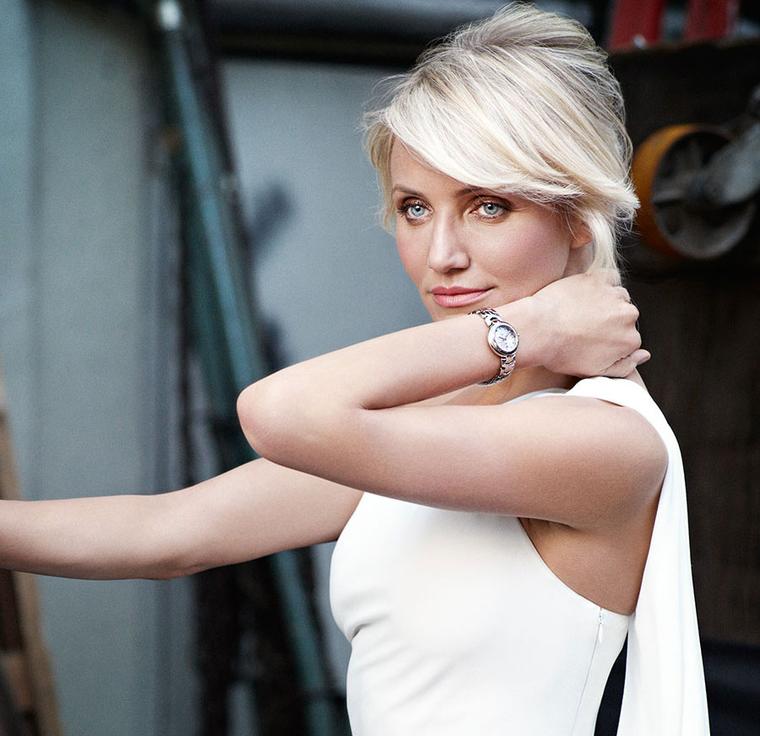 After weeks of anticipation and waiting we can finally reveal that the newest ambassador for TAG Heuer is none other than Hollywood starlet Cameron Diaz. Not only is she the newest face in a long line of legends to front the brand to the world, but she is also the proud muse for TAG Heuer's new Link Lady collection, which is dedicated to beautiful and rebellious women around the world. In fact her selection is very much the rebel with a cause, the exposure gained from her three-year association with these fabulous timepieces helping to raise awareness of programs that empower women, such as UN Women: "I am deeply appreciative that TAG Heuer shares my desire to support women who are not free to pursue even the most basic goals, simply because of their gender".
The Link Lady collection and TAG Heuer are the perfect match for this talented bombshell, her experience with outright box-office hits such as There's Something About Mary and The Mask to her BAFTA-nominated turn in cult classic Being John Malkovich reflecting TAG Heuer's innate ability to make watches that challenge preconceptions about luxury watchmaking, as Diaz says herself "I love the fact that TAG Heuer challenges the rules and thinks outside the box and I'm honored to be associated with such an iconic and forward-thinking brand". Speaking of the collection itself the actress explained: "I want a watch that is more than just a timepiece, it should be like my favorite piece of jewelry. The new Link Lady is modern yet timeless, sexy and elegant and I'm equally comfortable wearing it on the red carpet or in my day-to-day life." The watch is certainly that, it's deliciously soft edges belying the formidably characteristic link design of the TAG Heuer brand.
The watch is notable for moving the brand into more feminine arenas so effortlessly that it's clear that Diaz's involvement is much more than a simple branding opportunity, but something she is genuinely enthusiastic about, "It is exciting to me to be a part of TAG's continuing evolution from a very masculine image to embracing the concept of more feminine, glamorous timepieces.  The Link Lady captures the spirit of the modern woman, much like the traditional TAG designs embody the adventurous man." Taking her place in the great pantheon of Ambassadors, she follows in the footsteps of other screen legends such as Steve McQueen and Leonardo DiCaprio - yet her using the Link Lady to highlight women's issues in particular is what sets her apart from many of them. "I appreciate TAG Heuer's social responsibility," she says,  "it is very important that companies and individuals strive to make our world a better place and I'm happy to be involved with a company that understands that".
With BaselWorld 2012 in full swing, this was the perfect time to unveil this fabulous new timepiece and the devastatingly gorgeous new ambassador with it; the perfect match of ambassador and brand, here is a watch that is elegant, understated, and for women everywhere.
Cameron Diaz holding the new Tag Heuer Link Lady

TAG Heuer Link Lady in Rose Gold with purple guilloche dial.

TAG Heuer Link Lady with pearly dial.

TAG Heuer Link Lady with one-row diamonds bezel.

TAG Heuer Link Lady with roman numeral dial

Original design sketch of the Link Lady

TAG Heuer Link Lady in Steel & Gold with plain and roman numeral dials.

Hollywood star Cameron Diaz is the new ambassador for TAG Heuer