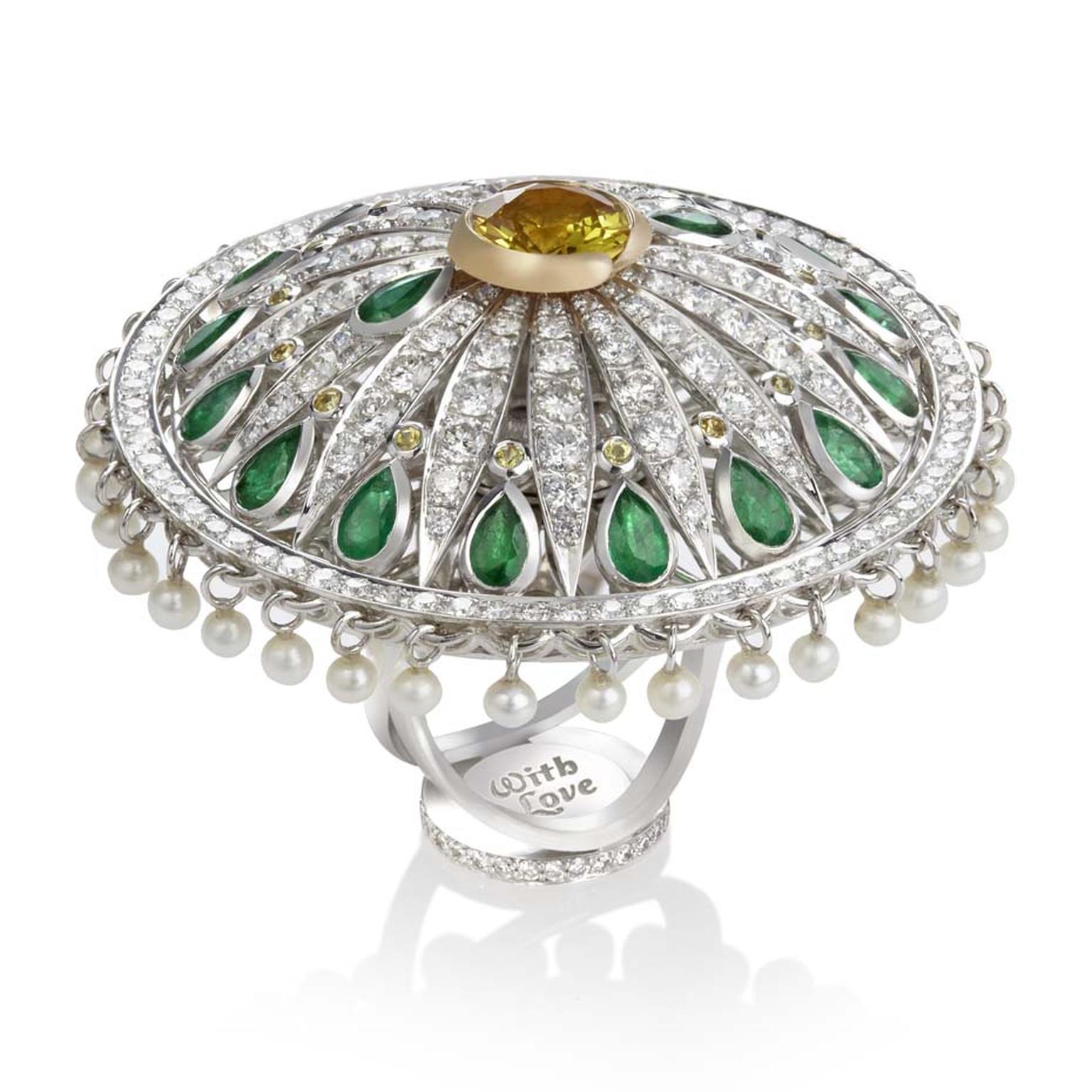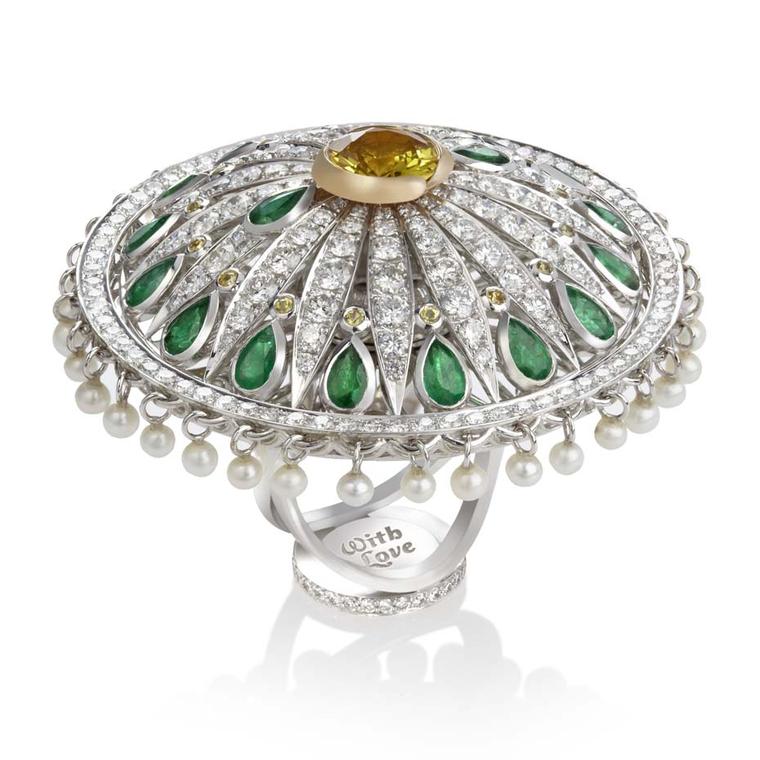 By Victoria Engelmann in London
For women who are bored of conventional, sobre jewellery, luxury British brand Sybarite comes to the rescue with a gamut of imaginative, exquisitely crafted and delightfully fun pieces. Original, provocative and conspicuous, these pieces are not for demure wallflowers.  
Led by mother-daughter duo, Margarita and Alyona, both women possess fantastic imaginations and the ability to transform their dreams into portable jewels. Each creation is as fun as the next, with a whimsical yet architectural edge that demonstrates the artistry and craftsmanship of Margarita and Alyona. Trained as architects, this family's affinity with jewellery got the best of them and we are thankful for that.
Described as 'wearable art', much of Sybarite's jewellery contains hidden surprises. Take the Kaleidoscope ring from the Masterpiece collection, which actually functions as a miniature kaleidoscope. Slip the jewel-encrusted cylinder on your finger and take a look inside to view the vibrant, changing patterns within.  
My favourite of Sybarite's collections is Dancing Doll. Inspired by the great ballets of Russia, the rings spin with a flick of the finger, showing off each glimmering stone. They are available in a myriad of design and colour combinations, including one with brilliant-cut diamonds, pear-shaped emeralds and a central yellow sapphire as well as a model  with a darker twist, in blackened gold with black diamonds and emeralds.
Mixing culture and humour, Sybarite's Heritage collection features crown-shaped rings and other regalia. The Pocket Rocket pendants, shaped like mini space shuttles in white or blackened gold with diamonds, feature models with rubies simulating the fire from the rockets during blast off.
For a more subtle and streamlined look there are the Sybarite Bullet earrings, while the Safety Pin ring allows for a bit of customisation, with removable gold and diamond charms.
From merry-go-rounds to colour-changing rings, Sybarite's pieces are not for the faint of heart. With a nod to its Russian heritage but offering something completely new, Sybarite has created a series of bold designs that put the fun back into luxury jewellery.
Sybarite Poppy ring with blackened gold, rubies and black diamonds.

Sybarite Pocket Rocket black gold pendant with black diamonds.

Sybarite Pocket Rocket white gold pendant with white diamonds, rubies and pearls.

Sybarite Safety Pin gold ring with removable diamond charms.

Sybarite Dancing Dolls collection black gold rings with either emeralds, black diamonds and a central pearl or yellow sapphires, black diamonds and a central pearl.

Sybarite rainbow ring with coloured multi-coloured gemstones.

Sybarite Bullet white gold earrings with diamonds.

Sybarite Dancing Dolls collection white gold ring with emeralds, diamonds and pearls featuring a bottom plate hidden under the finger stating 'with love'.

Sybarite Masterpiece collection Kaleidoscope ring with white and yellow gold, diamonds, sapphires, rubies and emeralds.

Sybarite Dancing Dolls collection white and yellow gold ring with emeralds, diamonds, pearls and a yellow sapphire.