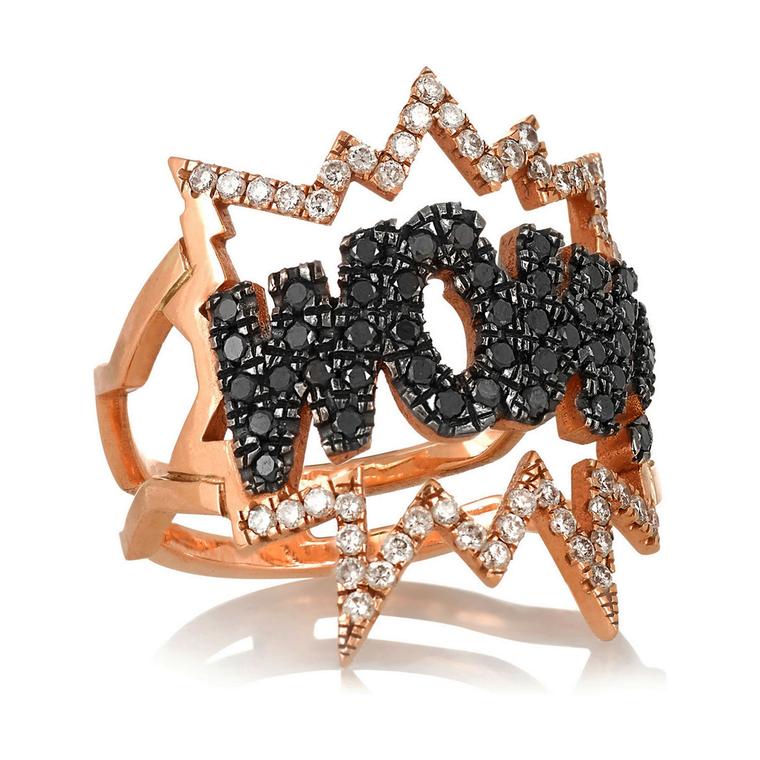 Neon tubes scratching out phrases full of passion or despair; it can only be the work of Tracey Emin. The venerable British artist has been using this medium to light up her darkest emotions since the early 1990s but, this year, her iconic art is breaking new ground in collaboration with a range of Stephen Webster jewellery. 
The artist and jeweller have been friends since their teens when a mutual love of rare groove American funk led them to the same club in the British seaside town of Margate in the 1970s. A couple of decades later, both by then fully immersed in their respective creative careers, the two became firm friends. 
"When we opened our flagship store in Beverly Hills, Tracey made a neon heart sign for us, I Promise to Love You," recalls Webster. "She said she always felt that this work should be in a jewellery store where people buy wedding and engagement rings, and all the other trinkets of romance. Soon after, I approached Tracey about realising her work through the medium that I know best, jewellery."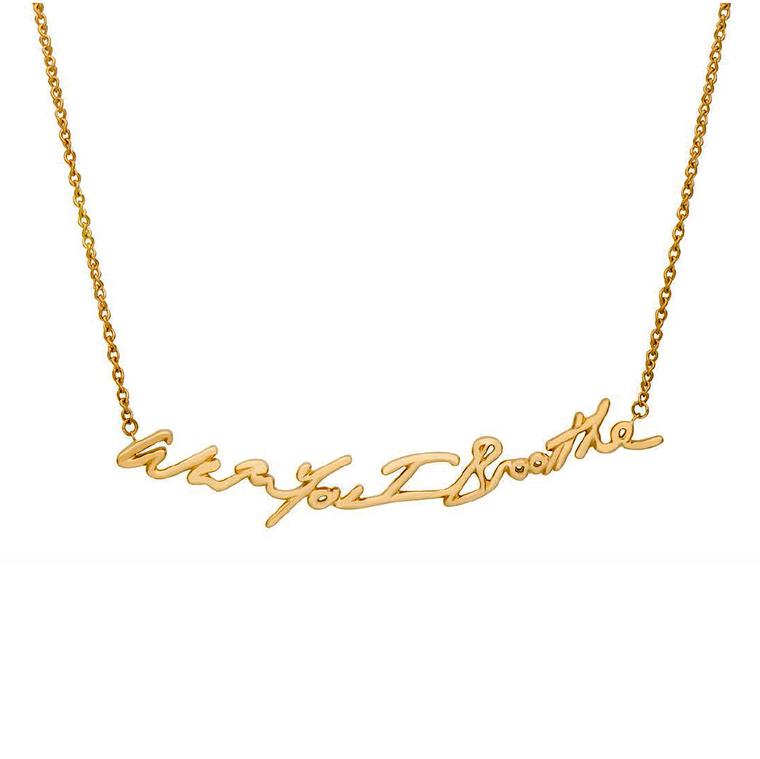 The resulting collection of script jewellery is called I Promise To Love You, and it uses gold and diamonds rather than neon tubes to spell out phrases such as With You I Breathe and More Passion in Emin's trademark script. 
Using precious metals and gems to created stylised scripts spelling out words of wisdom or declarations of love is a popular theme in jewellery design right now. Just as Emin and Webster's collaboration applies its lusty and dramatically romantic slogans to necklaces, bracelets, ear cuffs and rings, other designers have been using the medium of fine jewellery to broadcast their own messages. 
Sydney Evan was an early adopter of this style, creating a collection of script jewellery decorated with the simple slogan Love many years ago. The jewels, created by designer Rosanne Karmes, have developed over time and The Words collection now offers other words such as Babe, Smile, Laugh and Mrs - perfect Valentine's Day gift ideas.     
Positive messages seem to curry most favour with jewellery designers, and these are not just limited to declarations of love for another, but also for oneself. Bee Goddess has created a collection of scripted jewellery with positive personal statements such as Shine, Happy and Joy spelt out in diamonds set into rose gold rings that span across two or more fingers.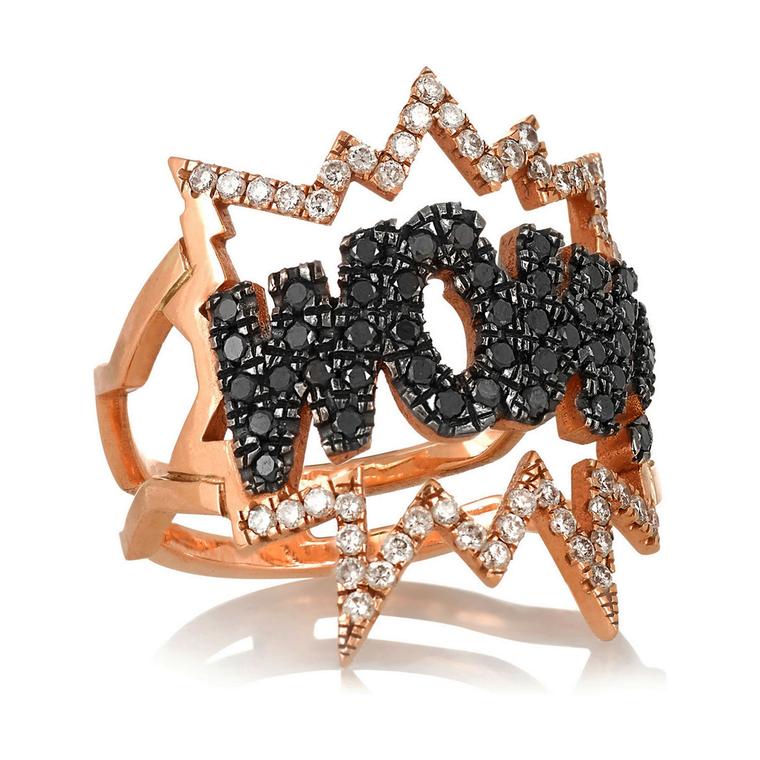 For jewellery lovers with a sense of humour, there are also scripted jewels out there designed to raise a laugh, or an eyebrow, rather than one's self-confidence levels. A range of Diane Kordas jewellery features a cartoonish WOW! at the centre of each design in an explosion of white, blue and black diamonds, while Khai Khai takes a poke at health food fanatics with its white gold and tsavorite Kale necklace.
Discover more inspiring Valentine's Day gift ideas here
Inspired by Tracey Emin, Stephen Webster uses gold and diamonds to spell out phrases such as With You I Breathe.

Stephen Webster's More Passion piece in yellow gold, written in Tracey Emin's trademark script.

Khai Khai's comical gold and tsavorite Kale necklace gently pokes fun at foodies.

Jennifer Meyer gives us a French twist on love with this yellow gold Je t'aime necklace.

Say "Yes" to everything with this yellow gold and diamond Oui ring by Dior.

Diane Kordas takes us back to the good old days of cartoon superheroes and villains with her diamond and gold WOW! ring.