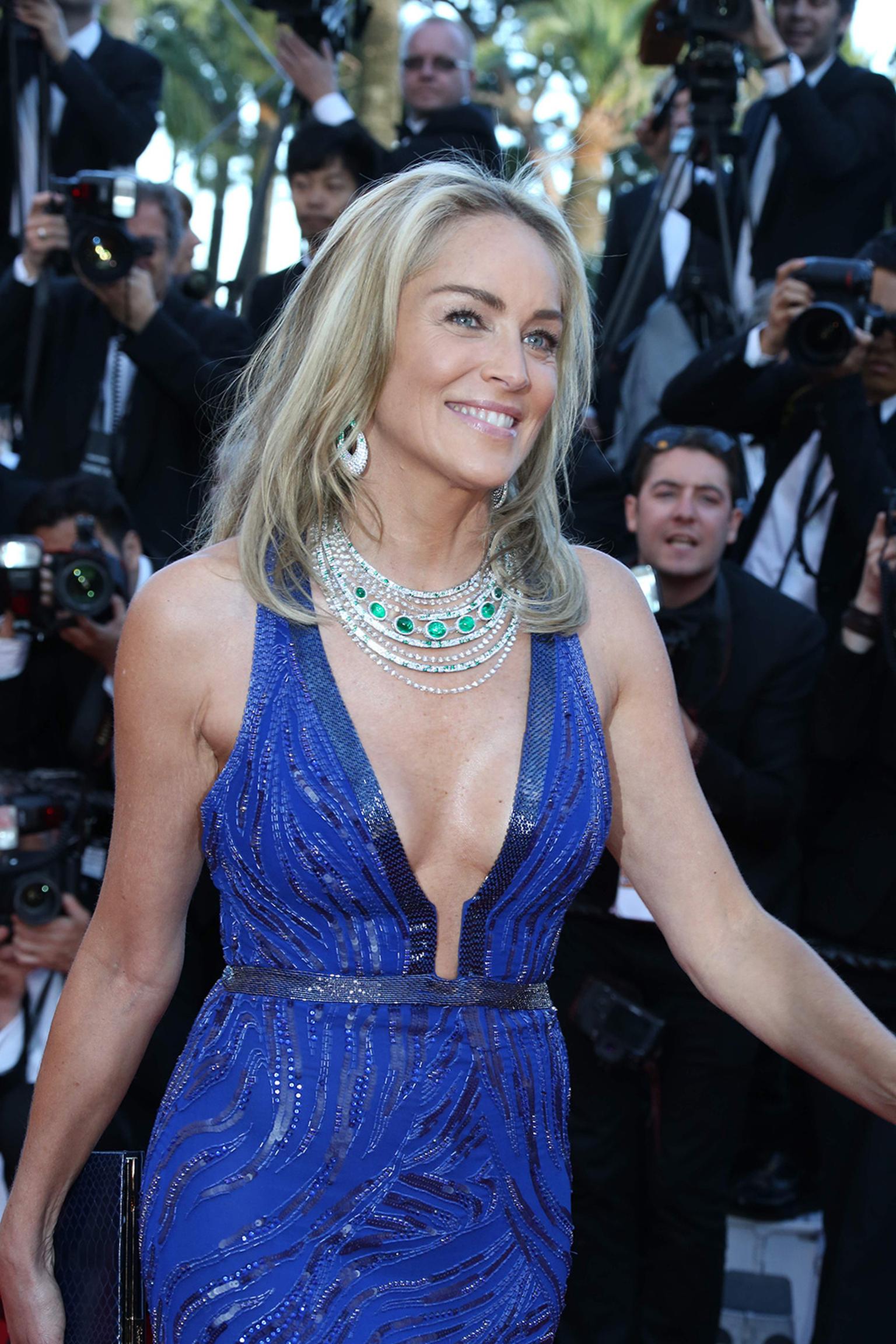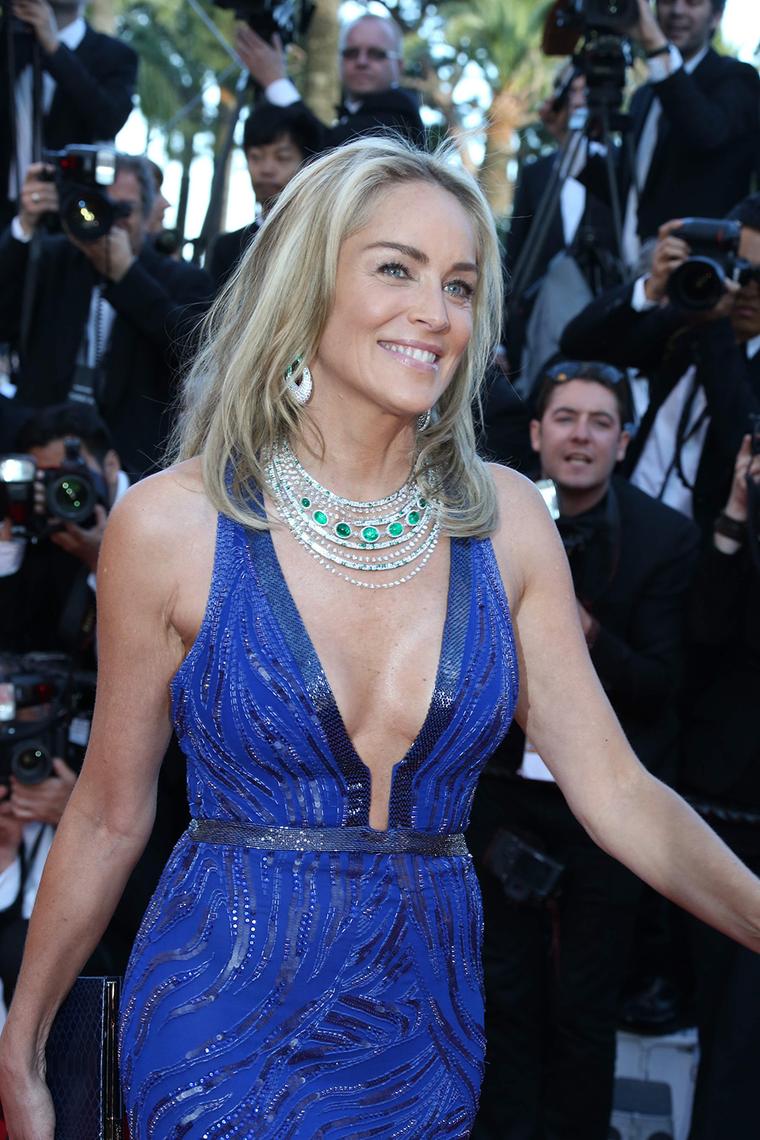 Statement earrings have been stealing the spotlight on the red carpet in Cannes this year, and yesterday was no different. Kylie Minogue opted for swinging Chopard diamonds, as did Catherine Denueuve, who mixed hers up with rubies and a coordinating cuff. Alyson Le Borges' Chopard earrings hung almost as low as her hairstyle, while Paris Hilton - guest at de Grisogono's Eden Roc party - coordinated her earrings with an Indian-style head jewel and - because she's Paris Hilton  - a de Grisogono watch liberally covered in diamonds.
Craziest jewel of the festival so far was spotted on Sharon Stone, who attended the Eden Roc party as guest of honour wearing a bejeweled de Grisogono hippo wrapped around her wrist. Never has a wallowing beast looked so spectacular. The foxy de Grisogono ladies were out in force too, showing off some of the Swiss jeweller's finest emerald-centric creations.
But the crown for finest gems of the day has to be go to Ms Stone, who stepped out on the red carpet earlier in the day for the premiere of 'Behind the Candelabra' - the Liberace biopic starring Michael Douglas and Matt Damon - in an electric blue dress paired with a de Grisogono multi-strand white gold necklace set with seven juicy cabochon emeralds. Two words: basic instinct.
Model Adriana Karembeu partied in beautiful emerald and diamond de GRISOGONO jewels.

More emerald de GRISOGONO jewels, this time adorning the ears and finger of Brazilian model Ana Beatriz Barros.

Actress Rosario Dawson attends the premiere of 'Cleopatra' wearing Avakian Haute Joaillerie unique cuff bracelet set with 40ct of white diamonds and 20ct of fancy yellow diamonds.

Sharon Stone, pictured at de GRISOGONO's Eden Roc party with Fawaz Gruosi, in her second outfit change of the day, a backless red dress paired with a de GRISOGONO High Jewellery Hippopotamus cuff.

Kylie in a plunging nude gown and jewels by Chopard.

Sharon Stone at the Eden Roc party wearing de Grisogono High Jewellery earrings.

Alyson Le Borges in Chopard earrings and cuff.

Paris Hilton piling on the bling at the Eden Roc party in a diamond headpiece and de GRISOGONO earrings, ring and watch.

Catherine Deneuve in Chopard.

Sharon Stone walking the red carpet at the premiere of 'Behind the Candelabra' in a de GRISOGONO High Jewellery white gold necklace featuring seven cabochon emeralds and white diamonds.