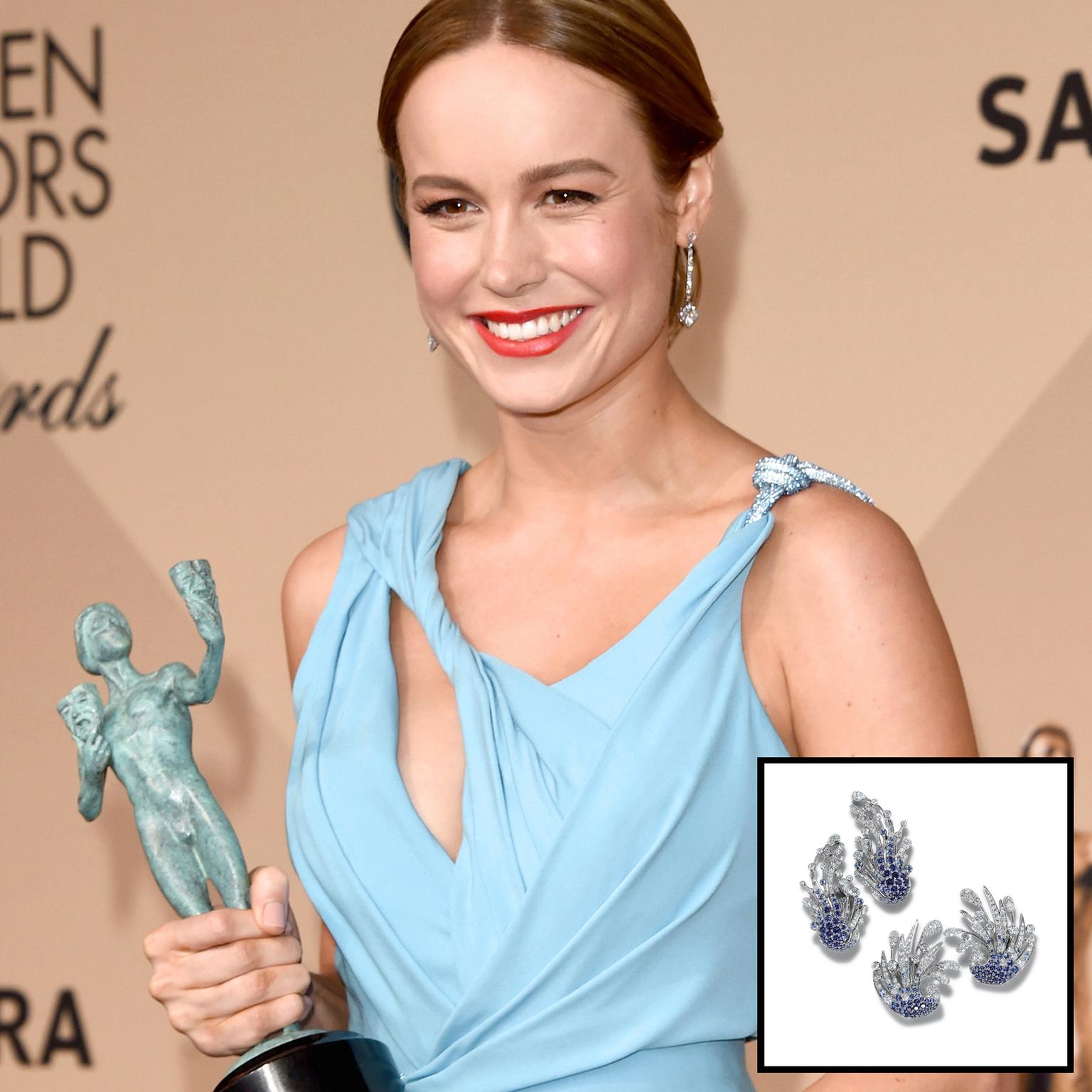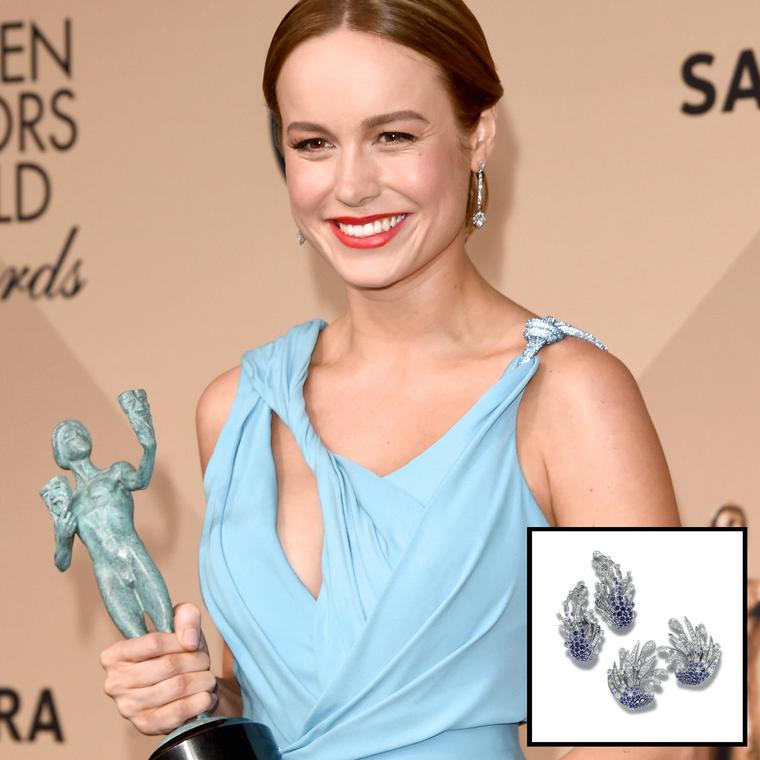 This year's awards season got off to a glittering start at the Golden Globes, with actresses stepping out in a wide variety of exquisite red carpet jewelry, with dazzling coloured gemstones, statement necklaces and diamond jewelry being the pieces of choice.
The finest haute joaillerie, however, is reserved for the Oscars - the greatest red carpet show of them all - with couturiers and jewelers alike clamoring to dress the night's brightest stars. Here, we predict who will wear what on Hollywood's big night.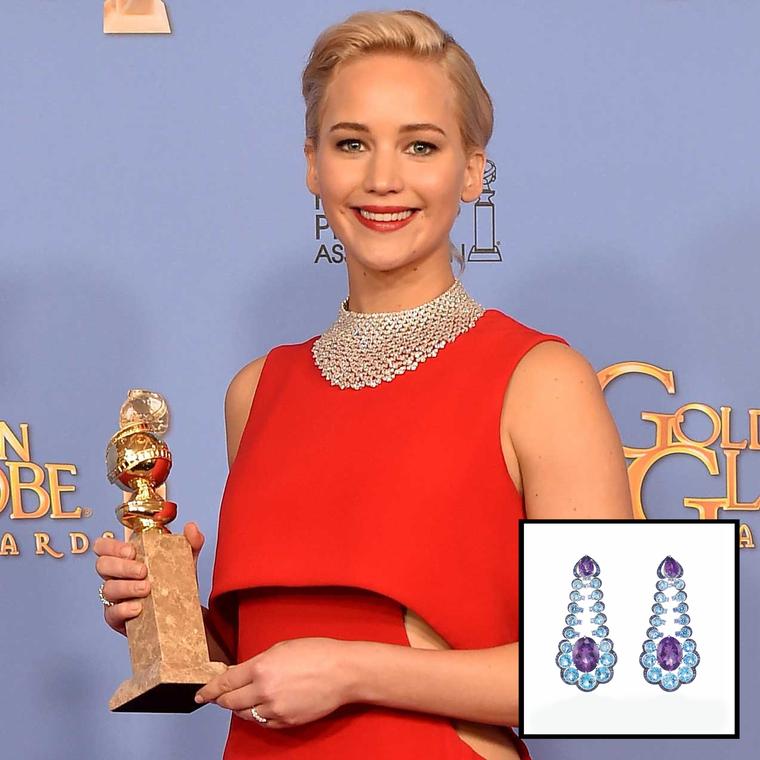 Jennifer Lawrence wowed the crowds at the Golden Globes in a bold diamond Chopard bib. When it comes to Oscars jewelry, we predict she will shake things up with the dramatic curves of Chopard earrings from the Temptations collection, in a knock 'em dead combination of amethyst, topaz and sapphires.
Irish actress Saoirse Ronan looked fresh-faced in all-white Saint Laurent and matching white Chopard diamonds at the Globes. Often seen taking sartorial risks on the red carpet, she is likely to stick with a more classic look at the Oscars. We think the stunning aquamarine and sapphire Chopard earrings, also from its Temptations collection, would be the perfect compliment to the icy-blue of her eyes.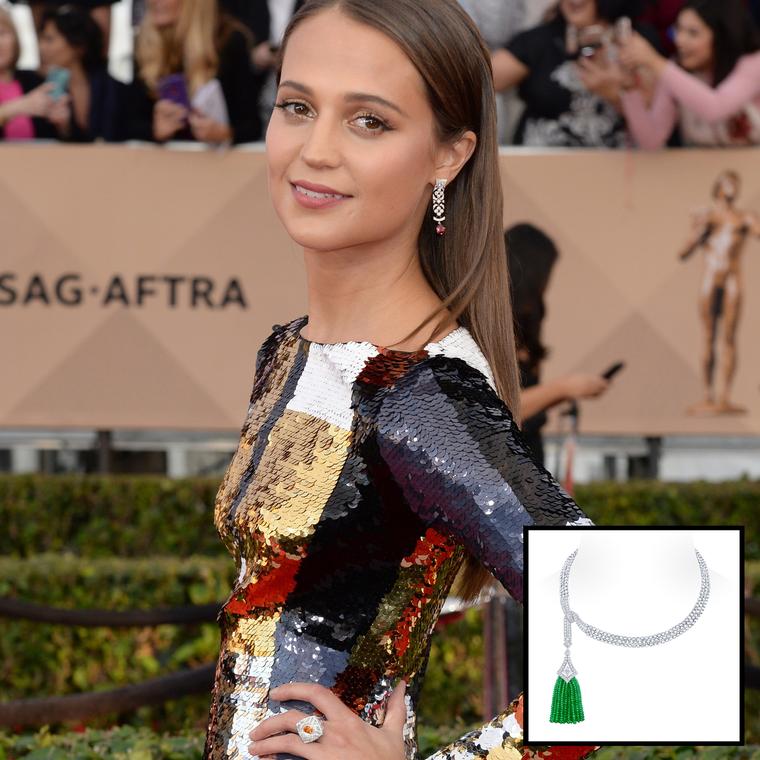 Alicia Vikander selected head-to-toe Louis Vuitton at the SAG Awards and she is likely to do the same at the Oscars. She has the style and confidence to carry off the stunning Beau Rivage necklace from its high jewelry collection, which encompasses a number of haute joaillerie trends including a statement necklace, beaded tassels and asymmetrical design. 
No one makes unexpected, confident style choices quite like Cate Blanchett, who this year is nominated for Best Actress in a Leading Role for Carol. Her turquoise bib from Tiffany's Blue Book collection at the Oscars last year was a red carpet jewelry favorite for many, and she is likely to wear Tiffany again this year. We hope she goes for a splash of gorgeous color, such as the Blue Book cuff that centers on a large rubellite in deepest crimson surrounded by a coral motif in diamonds and pink sapphires.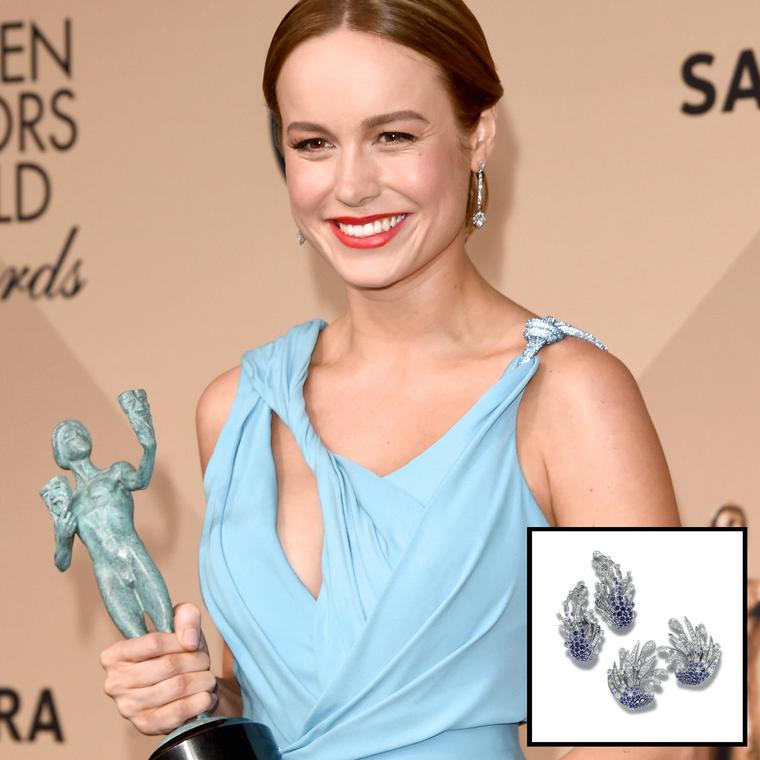 Another Best Actress nominee likely to appear in Tiffany jewelry is Brie Larson, who has been nominated for her role in Room. We hope she and stylist Cristina Ehrlich will opt again for a gown with a simple silhouette and slicked back hair, all the better to show off fun and glamorous jewels, such as the cresting sapphire and diamond waves that splash across the ear in the gorgeous Tiffany earrings.
When it comes to the actresses nominated for Best Supporting Role, no one epitomizes English rose like Kate Winslet, who always makes classic and immaculate choices with her red carpet jewelry. We hope she flies the flag for Britain with YOKO London's elegant pearl earrings, which feature diamond-encrusted rose gold drops that cascade down to beautiful, complexion-enhancing South Sea pearls.
All the jewels and glamour at the BAFTAs 2016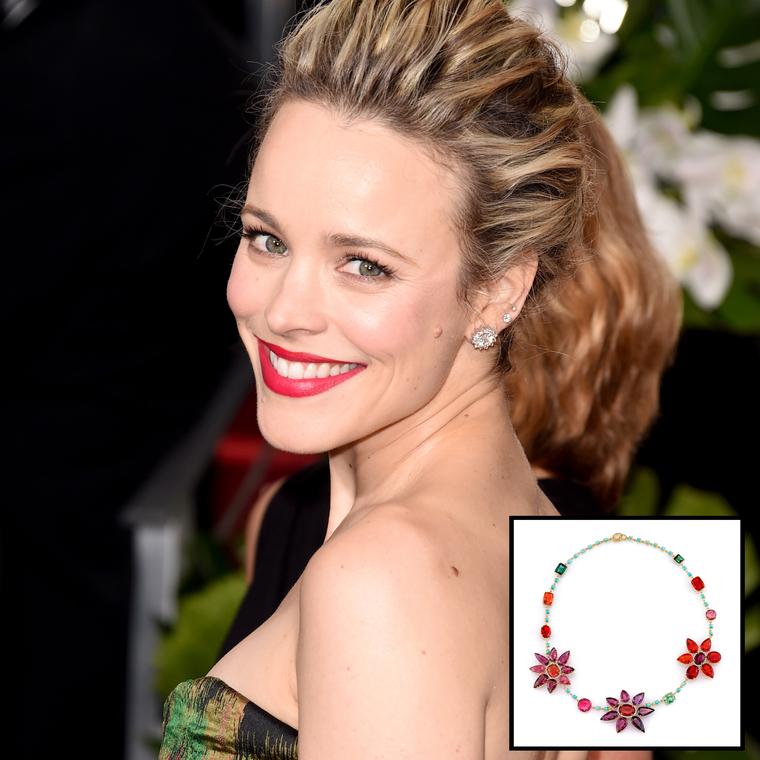 Finally, Rachel McAdams has looked great in splashes of red this season. We think her brand of youthful chic is well suited to Irene Neuwirth jewelry, particularly the bold and feminine necklace whose vibrant, abstract flowers of fire opal and tourmaline would brighten up any look.
Stay tuned to The Jewellery Editor to find out who wears what on the night.
Alicia Vikander has the confidence to pull off the Louis Vuitton Beau Rivage necklace for her red carpet jewelry.

Kate Winslet always makes classic choices for her Oscars jewelry and we hope this year she chooses YOKO London.

Chopard's stunning aquamarine and sapphire earrings would be perfect for fresh-faced Irish actress Saoirse Ronan.

No one makes unexpected, confident red carpet choices quite like Cate Blanchett. We hope she goes for a splash of color, such as this Tiffany Blue Book cuff.

We predict Jennifer Lawrence will pick Chopard as her red carpet jewelry choice for the Oscars 2016.

Rachel McAdams could opt for Irene Neuwirth as her red carpet jewellery, for a bold, fun and fresh look.

Brie Larson would look great in Tiffany earrings, such as the sapphire and diamond waves that splash across the ear.