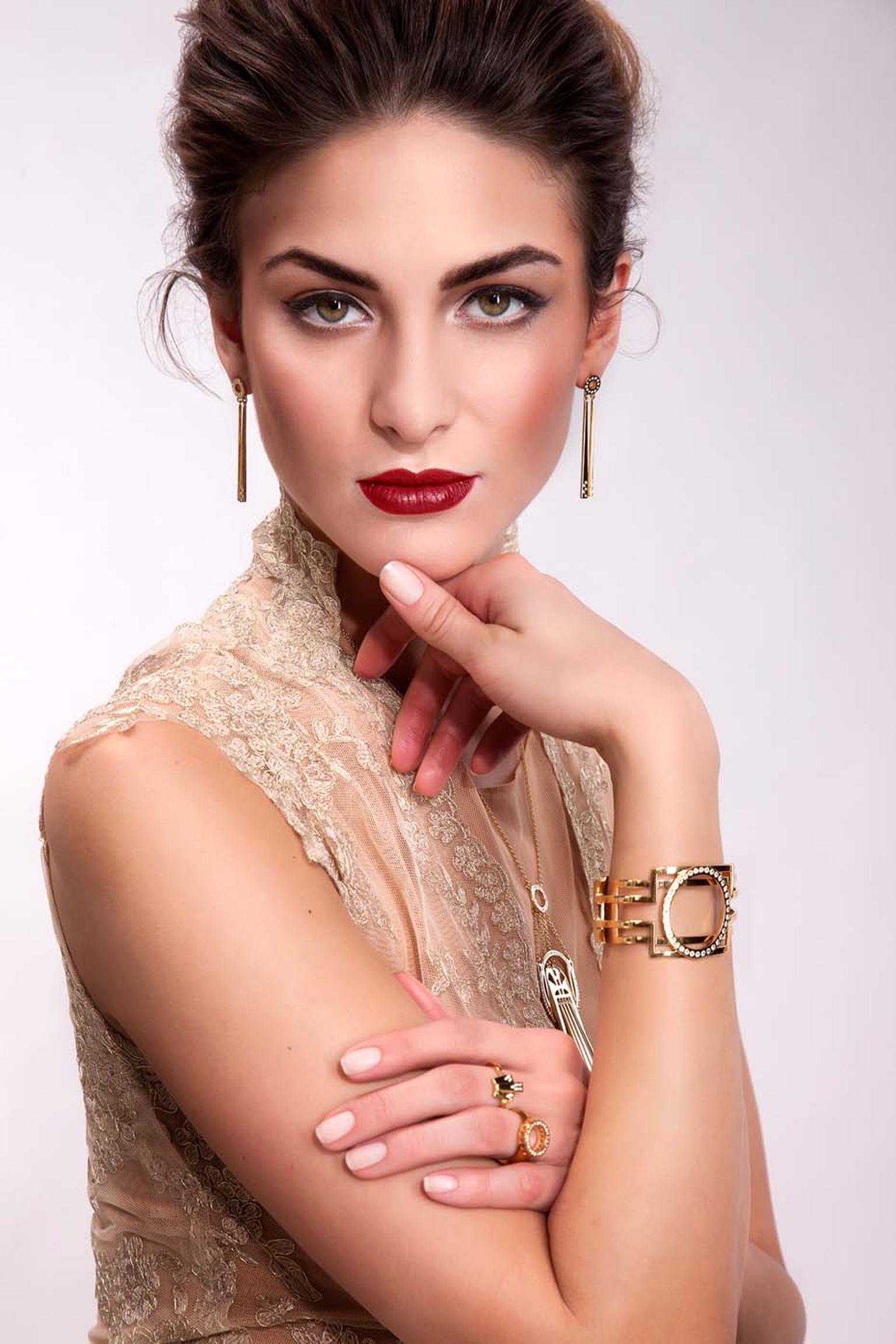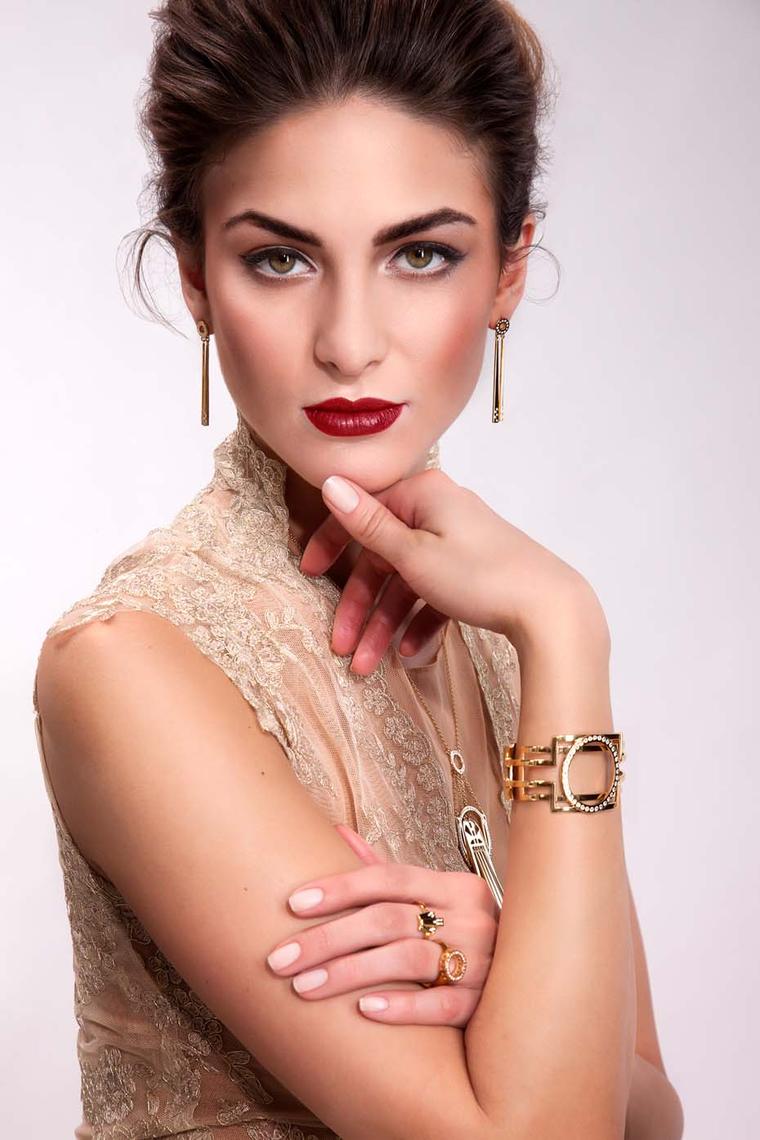 Lucy Quartermaine scooped the prestigious award for Best Jewellery Designer at the Company of Master Jewellers (CMJ) Spring Trade Event.
The Chester-based silversmith and founder of eponymous jewellery brand Lucy Q fought off stiff competition from more than 20 other designers, including Allumer, Alexis Dove, Rachel Galley and Fei Liu.
On winning the award, which is voted for by CMJ retail members visiting the Birmingham show, Lucy said: "I was totally overwhelmed when I found out I'd won; I simply couldn't believe it when my name was read out!"
She was presented with a trophy made and sponsored by Rachel Galley at the CJM's musical festival themed 'CMJ Fest' party on the penultimate day of the trade show.
Lucy added: "Many retailers stopped to look at my jewellery at the event, and I received so many positive comments - especially for my new Art Deco Collection. I feel truly honoured to have been voted winner of this award by the members of the CJM."
A collection of ten pieces in silver, gold or rose gold vermeil, Art Deco is, as the name would suggest, inspired by the designer's love and fascination of the Art Deco movement.
Lucy's latest collection, Wave, sees her using Swarovski crystals for the firs time, to represent droplets of water on jewels which echo the energy and motion of the ocean.
After studying metalwork and jewellery design at Sheffield Hallam University, Lucy set up LucyQ Designs in 2004. Renowned for her innovative and playful yet timelessly elegant pieces, her work is often resolutely British and inspired by everyday objects such as umbrellas, jigsaw pieces and buttons.
It is not the first time Lucy's designs have caught the eye of awards judges: she was named a 'Trendsetter' at last year's Professional Jeweller Hot100 as well as being nominated for the coveted Designer of the Year award at the 2013 UK Jewellery Awards.  
In her latest Wave collection, Lucy Q chose to work with Swarovski crystals for the first time to represent droplets of water on jewels.

Lucy Q's Art Deco collection caught the eye of visitors to the Company of Master Jewellers (CMJ) Spring Trade Event who voted her Best Jewellery Designer at the event sponsored by Lalique.