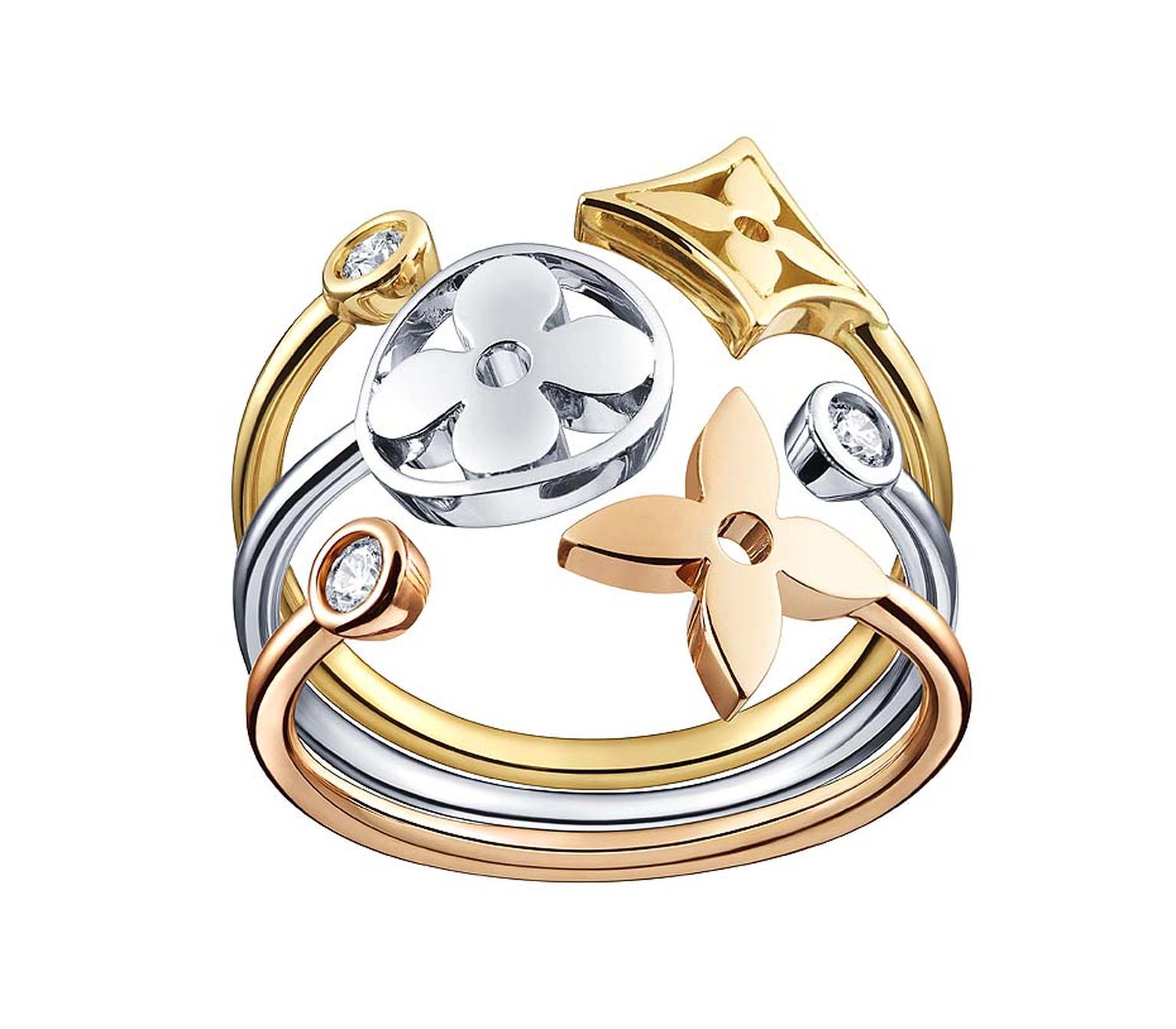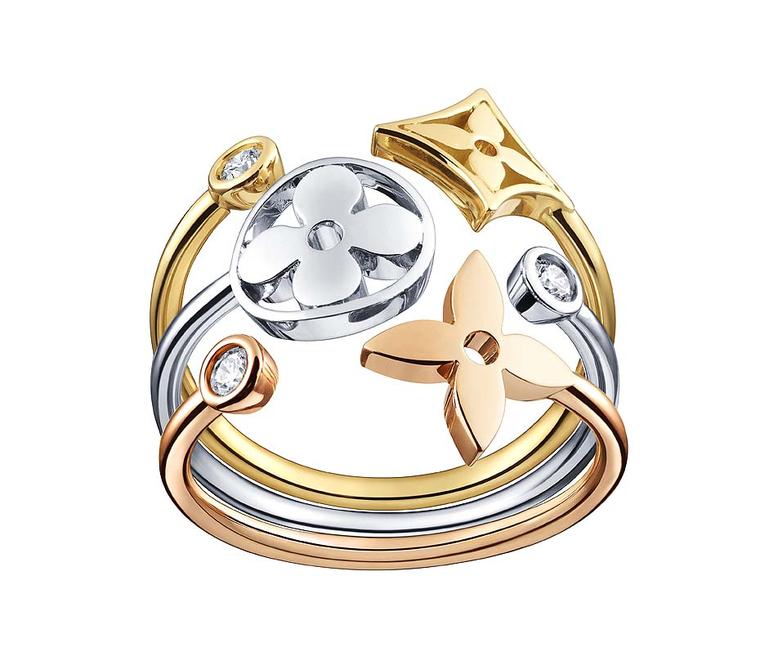 By Maria Doulton 
Almost 15 years on since the first pieces of Louis Vuitton jewellery made their appearance, the Monogram collection is now a firmly established, sparkling presence in Vuitton stores around the world. 
It all began quite innocently with a delicate Louis Vuitton bracelet embellished with the LV logo, three gold flowers, and a diamond strung between the links. Then there were the irresistible charms featuring the house's iconic handbags and trunks. From there, the world of Louis Vuitton jewellery blossomed until, five years ago, the first high jewellery collections were launched. Today, Louis Vuitton offers a full range of jewellery - and, of course, watches - that range from everyday pieces to red-carpet-worthy, six-figure-price-tag creations. 
Watch our video about Louis Vuitton's unique approach to jewellery design here
The Monogram Idylle collection is the latest addition to the Monogram family and the most wearable of Louis Vuitton jewellery. True to its roots, the collection focuses on the Monogram star and flower motifs - those iconic symbols that identify the brand at a glance. This pattern was first used on the canvas that covered Louis Vuitton trunks way back in the 19th century and was created by Mr Vuitton to avoid counterfeits. The stylised flower and star were inspired by the fashion of Oriental symbols so popular at the time. 
The little Monogram flower and star have come a long way since and appear throughout this new collection of Louis Vuitton jewellery, which has been brought to life through movement. Chains, openwork flowers, and flashes of diamonds jiggle and swing with each movement adding a young, fresh touch to these everyday jewels. The diamonds are always set in yellow gold, the flowers made of white gold and the star in rose gold.
The Monogram Idylle jewels are so easy to wear and easy to mix and match that, like your faithful Vuitton bag, they will quickly become an enduring part of your wardrobe. 
Featuring the Maison's signature motifs, this Louis Vuitton ring from the Mongram Idylle collection can be stacked or worn separately to suit your mood (£1,820).

Louis Vuitton earrings in pink, yellow and white gold with diamonds from the new Monogram Idylle collection (£2,110).

Mix and match these single Louis Vuitton earrings from the Monogram Idylle collection. Available in pink, white and yellow gold, each features a diamond stud and one of Vuitton's iconic motifs (£620 each).

This Louis Vuitton necklace from the new Monogram Idylle collection features Louis Vuitton's signature flowers in white, yellow and pink gold with diamond accents on the chain (£4,400).

This stackable Louis Vuitton ring in white, yellow and pink gold with diamonds from the Monogram Idylle collection can be worn together or separately (£2,030).