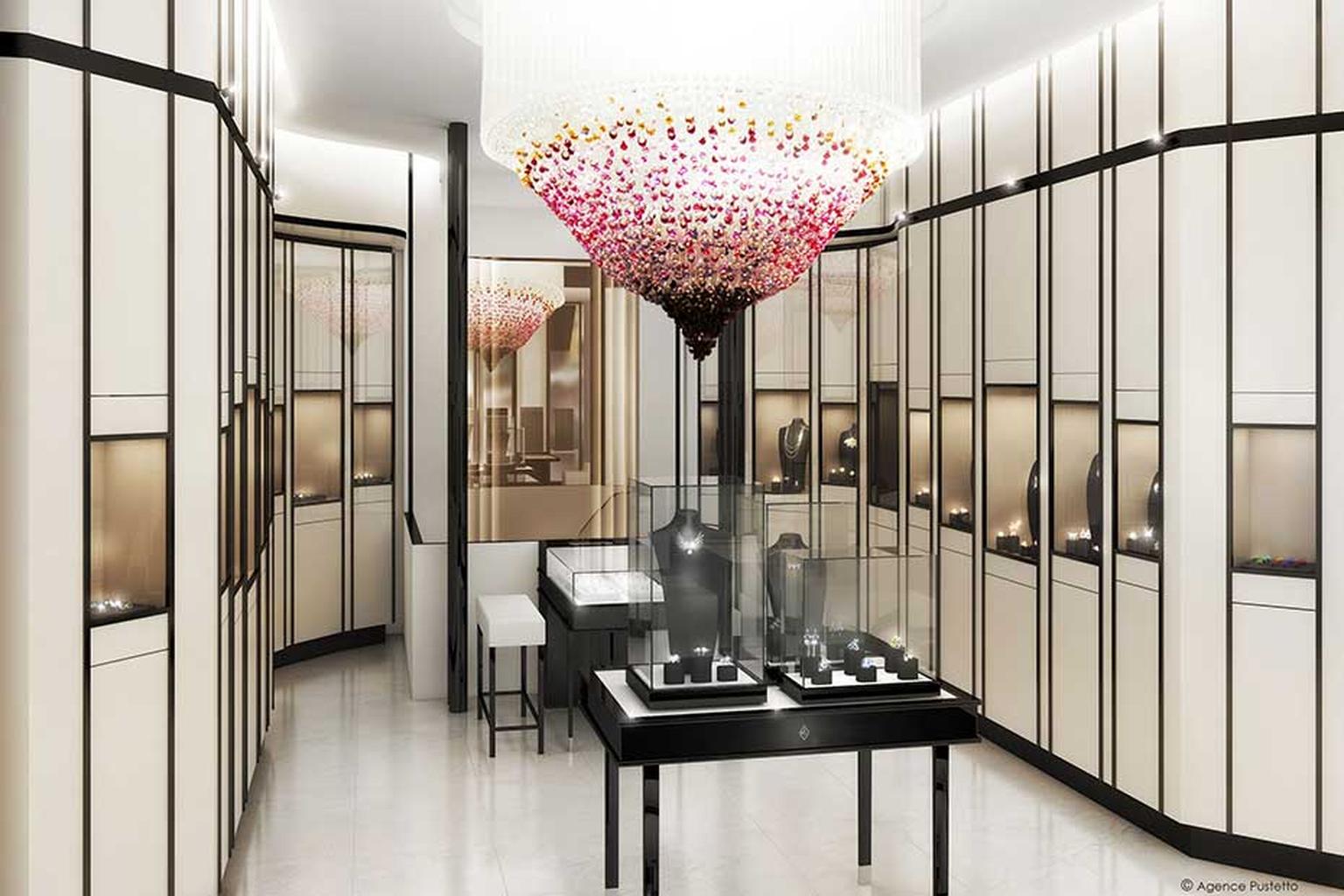 Lalique is returning to its roots with the opening of its first boutique dedicated to fine jewellery in central Paris.
The new shop will be in Rue de la Paix, only a stone's throw from the House's original shop in Place Vendôme, where its founder Rene Lalique exhibited his jewellery collections between 1905 and 1935.
Scheduled to open in June, the 80 m²boutique will be spread across two floors. The ground floor will house more than 200 pieces from Lalique's fine jewellery and High Jewellery collections, including a selection of iconic jewels such as the Gourmande ring and the Mascottes cufflinks. There will also be a bespoke service for engagement rings and wedding jewellery.
The lower ground floor will encompass a private salon, inspired by the 1900 World Fair which heralded Art Nouveau as a significant new style in architecture and design. Here, the House's crystal craftsmanship will be in the spotlight with collaborative designs and limited edition pieces such as the Lalique-Parmigiani Fleurier table clocks and crystal perfume bottles.
Rene Lalique left 24 Place Vendôme in 1935 when he decided to concentrate on glasswork, and moved his shop to 11 rue Royale, Paris 8th, which has become the symbolic address for Lalique's Art de Vivre.
Designed by the Pustetto Agency, the architecture of the new shop is inspired by both Art Noveau and Art Deco, in a tribute to the founder's contribution to the avant-garde movements. 
Bold colour and details, such as a genuine signature of the 'Sculptor of Light', come together in an interior which plays with contrasts: matt leather is juxtaposed with shiny lacquer, warm wood with cool marble and stark black and white with shimmering coppery gold.
Suspended from a magnificent chandelier are 2,500 Gourmande rings in a dazzling tribute to the iconic ring deigned by Rene Lalique in 1931.  The decadent interior will be the perfect backdrop to the launch of the new Lalique jewellery collection, Soleil de Gaia, during Haute Couture week in July. It also tells the world that, two years after its rebirth at the Hotel d'Evreux, the resurrection of Lalique's fine jewellery line is complete.