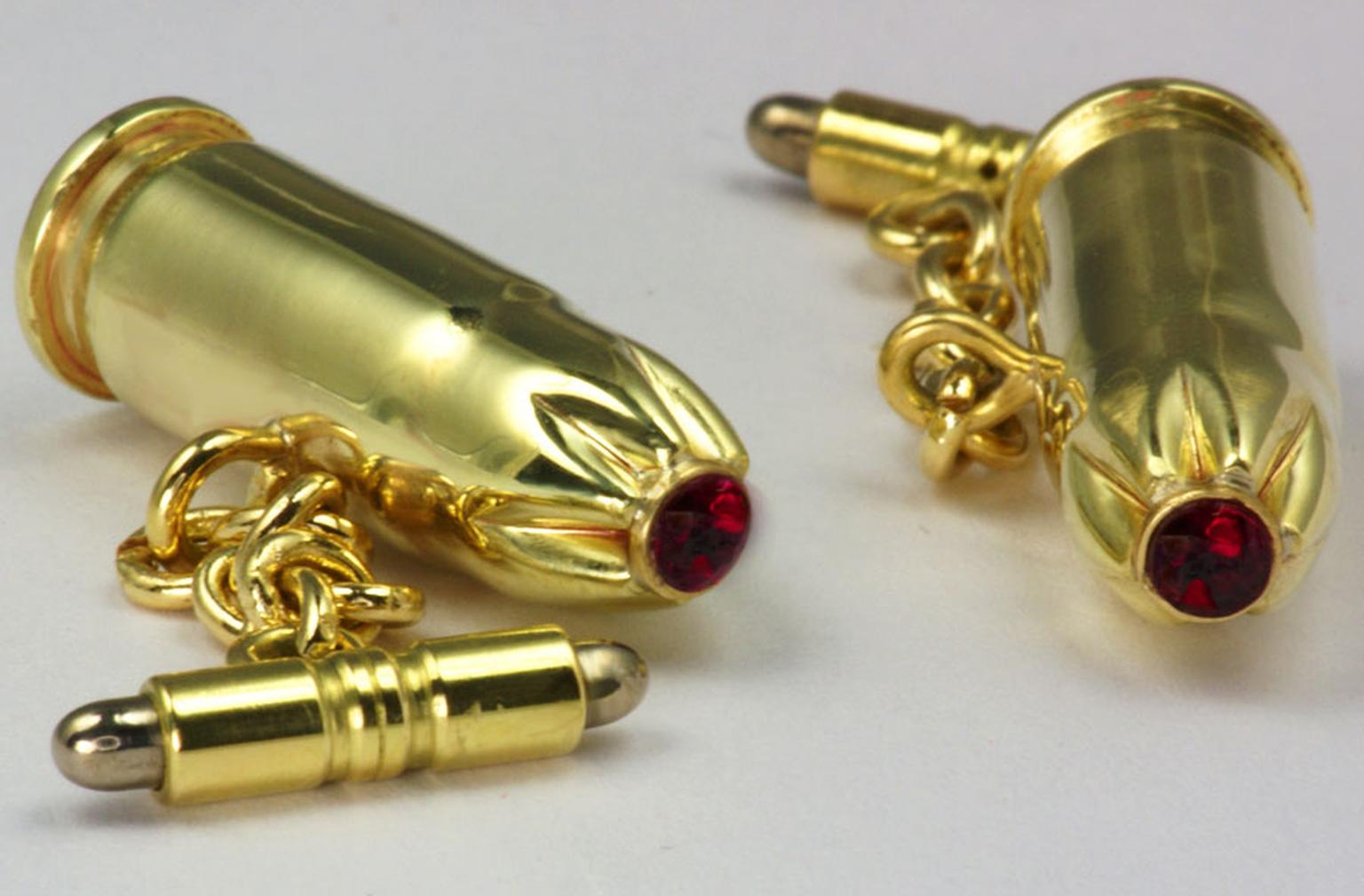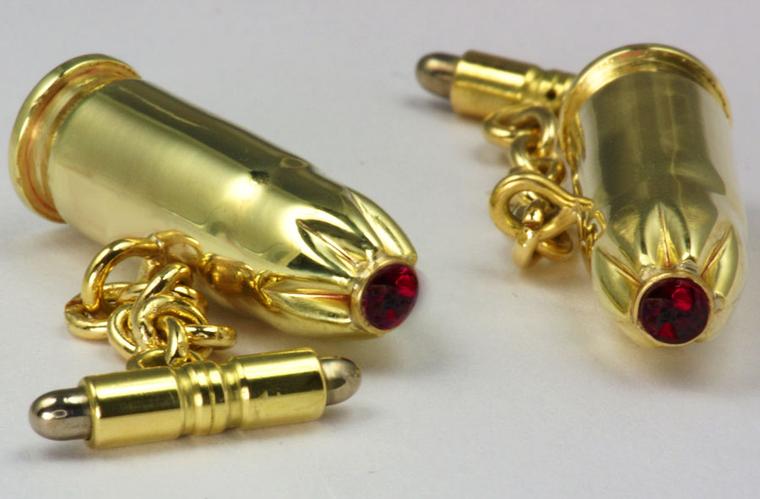 The first billion-dollar Bond in history and the most successful film ever on UK shores, Skyfall has struck gold again with the help of Dame Judi Dench and designer-goldsmith Roger Elliott. With both Skyfall and Dame Judi up for awards glory at this year's BAFTAs, Dench is making no secret of the fact that this is likely to be the last time she appears on our screens as 'M'. The movie saw the Oscar-winning actress shoot a gun in the thrilling climax and, as a memento, Dench took home a few of the blank-fire shells, which have been turned into something extraordinary - and entirely fitting for the Bond universe.
As a Christmas gift for her grandson, she enlisted the considerable talents of designer-goldsmith Roger Elliott to transform the shells into a pair of bespoke cufflinks. Enthusiastic for bold forms and bespoke design, the shells were the perfect vehicle for Elliott's imagination. The result: a pair of gold cufflinks, set with rubies, the bars at the back reiterating the bullet theme - possibly the most unique piece of Bond memorabilia ever.
Dame Judi Dench graced the crowds at the Skyfall premiere in a David Morris fine white oval and pear-shape diamond necklace with marquise-cut surrounds teamed with a delicate white diamond tennis bracelet and diamond studs with diamond micro-surround setting.

Roger Elliott crafts Judi Dench's very special request.

These Skyfall cufflinks were hand crafted by Roger Elliott and set in gold with fine quality rubies. There were made using empty shells fired by Judi Dench on the set of the Bond film, and now turned into a gift for her nephew.