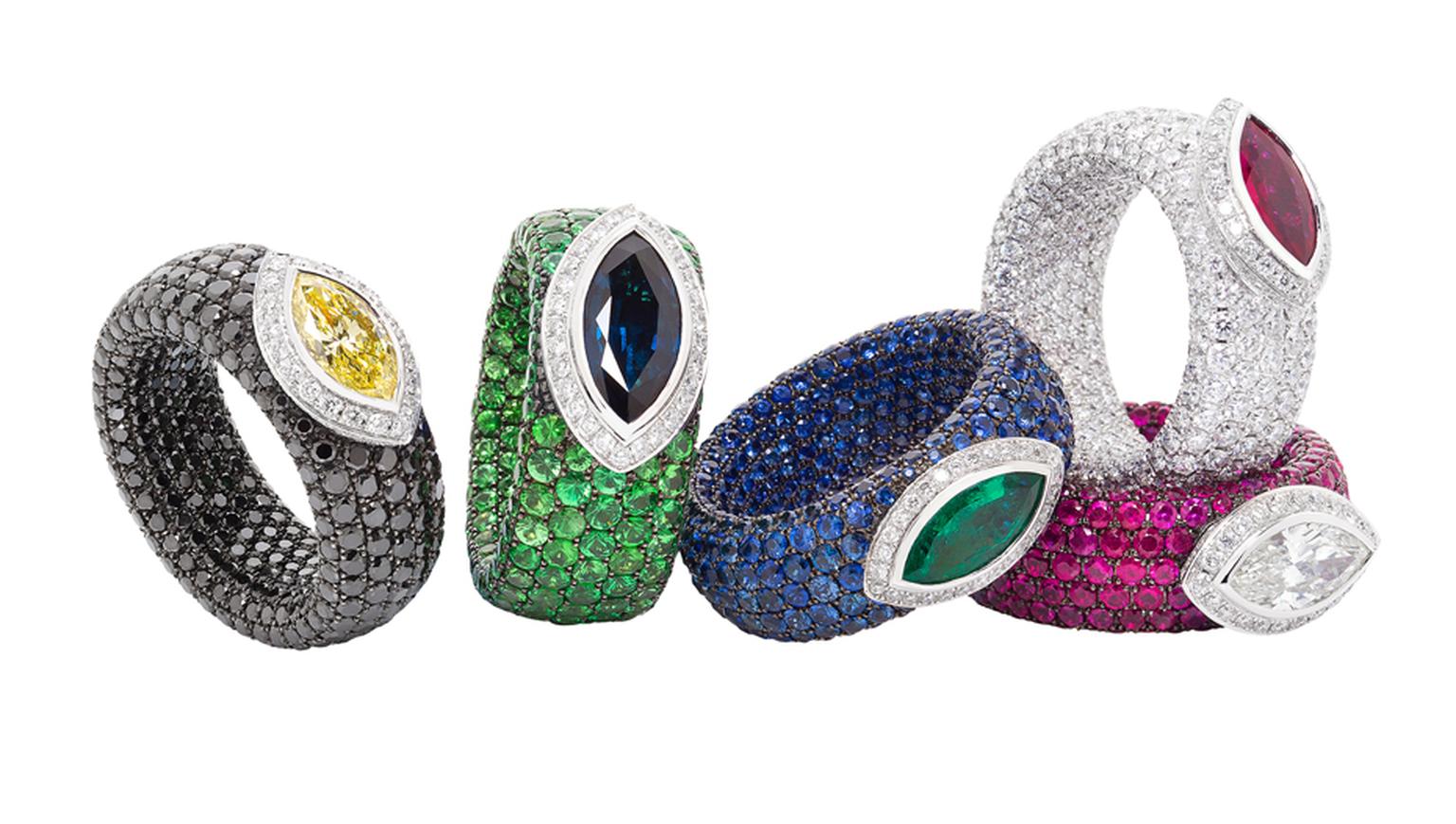 Avakian is launching a collection of colourful rings this spring, designed to be worn as pendants as well as on the finger.
Named Caché after the French word for 'hidden', meticulously set gemstones extend all the way around the inside of the ring - a fact which is known only to the wearer.
The whole collection is a feast for the eyes as each ring also features a central marquise-cut stone in a contrasting colour, surrounded by white diamonds.
The idea for the new range came about when an Avakian client asked for a ring that she could wear as a pendant on a chain.
"The Caché ring is a fabulous precious jewel from every imaginable angle," says Avakian marketing director Corinne Avakian. "Given the complicated gem-setting process required, it takes several weeks to manufacture one ring."
These versatile pieces are the perfect way to add a splash of colour this spring. Customers will be spoilt for choice as the Caché collection comes with blue sapphires, emeralds, rubies, black, white and yellow diamonds, pink sapphires or amethysts.
There are also plans to add a narrower, more delicate version, aimed at a younger clientele as well as women who prefer a more understated, discreet style.
Established in Lebanon in 1969, Avakian launched its first 'haute joaillerie' collection in 1980 and moved its operations to Geneva five years later. Today, the company has stores in London, Geneva, Moscow, Beverly Hills and New York.
The Caché rings will be on display along with Avakian's other jewellery and watch collections at the Doha Jewellery and Watches Exhibition in Qatar until 2 March 2014.