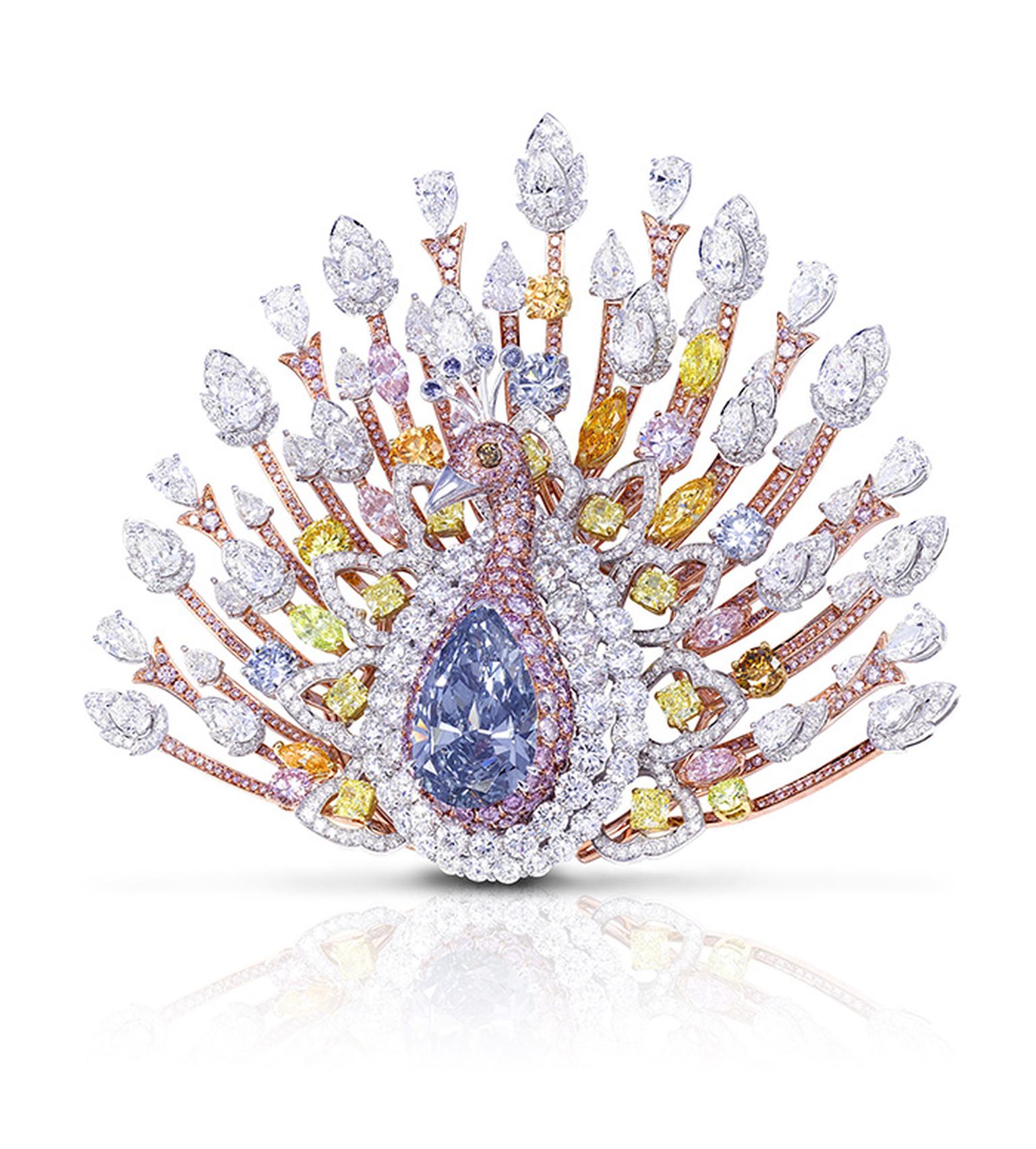 It's not for nothing that Laurence Graff, founder of Graff Diamonds, is known as the 'king of diamonds'. Few would dare to create a diamond brooch in the form of a peacock worth a staggering US$100 million, making it perhaps the most valuable brooch made in recent history. A powerful statement that reinforces Graff's claim to dominance - and extravagance - in the world of diamonds. 
The Peacock brooch was unveiled at Maastricht's TEFAF fair, where the wealthiest collectors of fine art and antiques gather to peruse some of the most precious objects in the world. Few objects on show will be able to compete for wow factor, or price tag. 1,305 diamonds adorn this precious bird, including some highly valuable coloured diamonds totalling 120.81ct.
The star of the piece is a 20.02ct pear-shaped Fancy Deep Blue diamond. Fanning out from this stellar blue diamond is an array of white, pink, yellow, orange and even green diamonds that dazzle the eye. Should you want to go for a more low-key look, the blue diamond centre piece can be detached and worn separately.