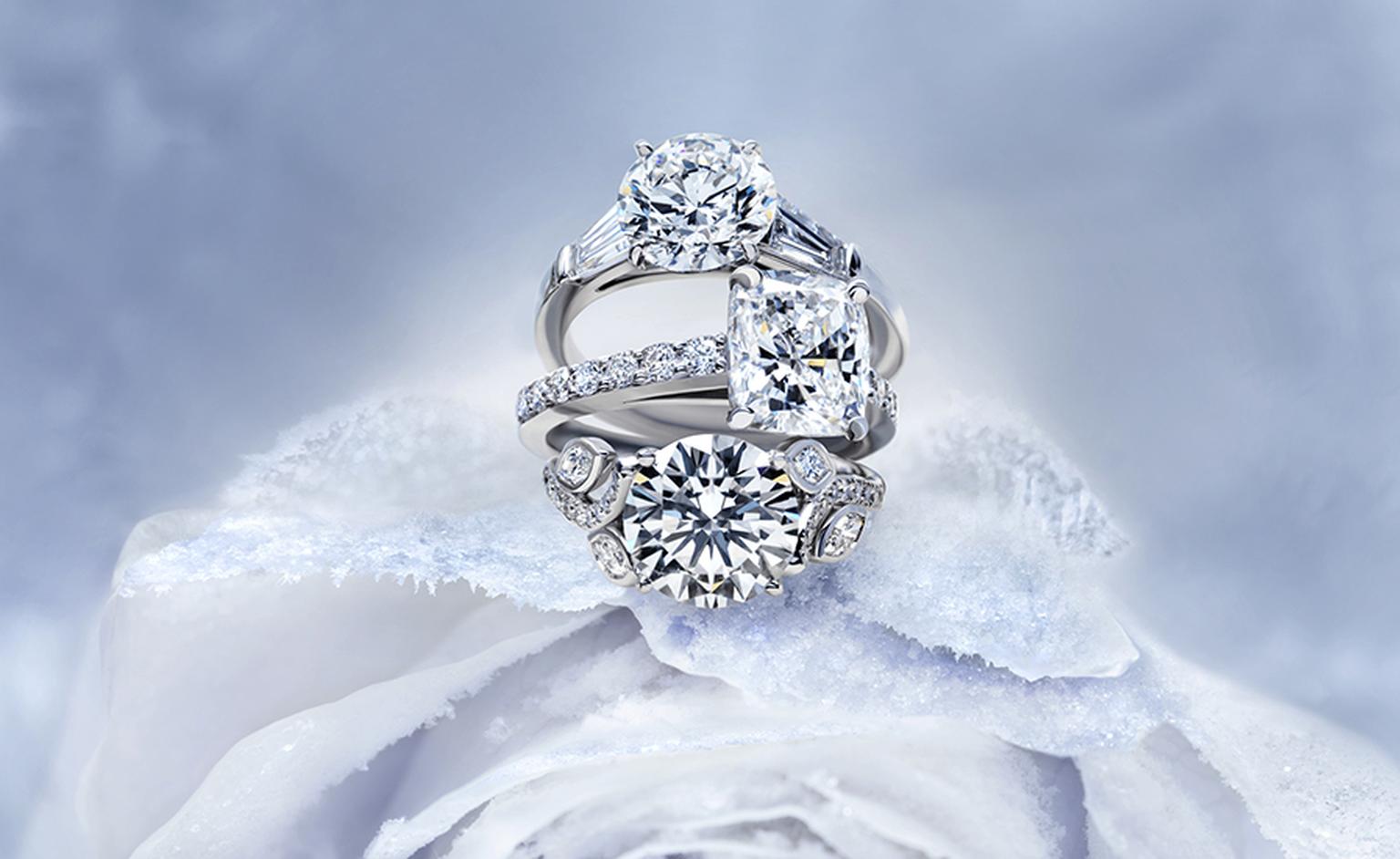 Looking at the pictures of De Beers diamond jewellery sparkling away in a snowy winter wonderland is almost as good as still believing in Santa.
Apart from looking lovely nestled in drifts of shimmering snow, diamond jewellery makes such a good Christmas present. A pair of diamond earrings, a bracelet strewn with diamond flowers or a little pendant or even a ring are gifts that will be treasured for an entire lifetime. The snowflakes will melt, but these sparkling pools of fire will burn bright all year round, year on year.
And Christmas is the perfect time for these grand gestures. Or even not so grand as there are jewels to suit all budgets in De Beers wide range of styles starting from £1,025 for the Wildflowers collection and going all the way to dreamy sums. The Cocktail Fizz starts at £1,975 for a pair of studs.
De Beers can offer this as few will contest that De Beers is the king of diamonds. Buying a De Beers diamond gives assurances of quality backed by a parent company that is respected around the world.
The excitement of finding a little box under the tree is what Christmas is all about. And for the giver, the experience of choosing, mulling over, going back, deliberating, consulting and finally buying can be almost as much fun as the surprise of opening that little box. And particularly if you are near one of De Beers coolly elegant, minimalist shops staffed by experts in helping you find just the right thing.
Either way, start your journey to the perfect Christmas "oh you shouldn't have" moment by browsing De Beers brand new website, where you will find a handy gift section by clicking here.
And to get you started on the road to being the most perfect husband, lover, father, sister or even friend, we have selected a few pieces from the Cocktail Fizz and Wildflowers collections. Both perennial favourites that never go out of style yet capture the feminine and delicate side of diamonds. Easy to wear and  dangerously appealing you can't go wrong with a De Beers diamond tucked under the tree.
De Beers. Pear Cocktail Fizz brooch, white gold and diamonds. Price from £23,500

De Beers Christmas gift ideas

De Beers. Cocktail Fizz Large pendant in white gold and diamonds. Price from £18,000

De Beers. Cocktail Fizz stud earrings, white gold and diamonds. Price from £7,850

De Beers. Wildflower two-row multi bracelet, white gold and diamonds. Price from £6,300

De Beers. Wildflowers two-flower ring, white gold and diamonds. Price from £6,300

De Beers Wildflowers two-flower ring, in white gold and diamonds. Price from £6,300.

De Beers. Wildflowers Statement ring, white gold and diamonds. Price from £15,700

De Beers. Wild Fowers sleeper earrings, white gold and diamonds. Price from £4,325

De Beers Wildflowers ring, from £15,700

De Beers. Wildflower three flower drop earrings white diamonds set in white gold.£11,800

De Beers. Wildflower One-One row Bracelet white diamonds, set in white gold £6,150