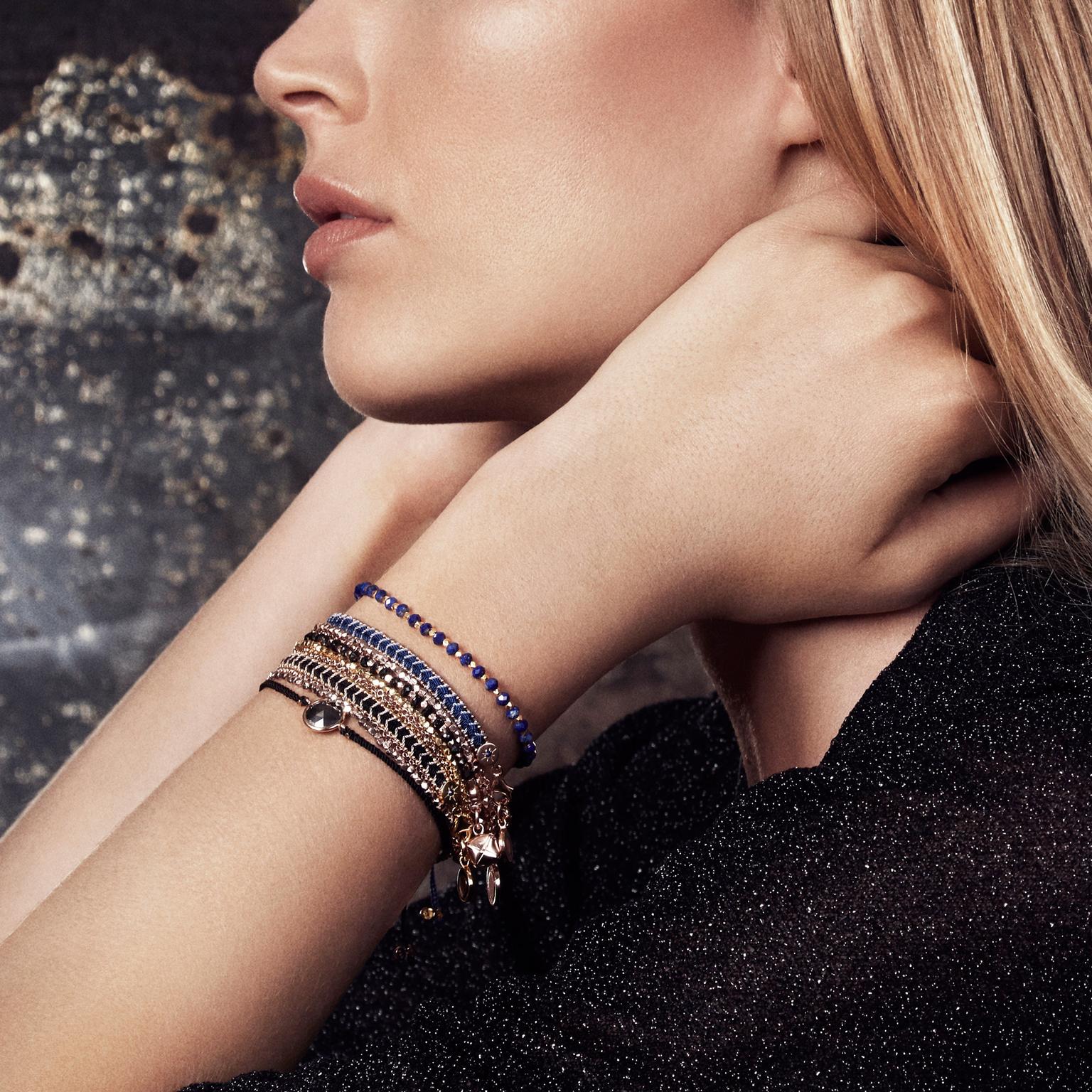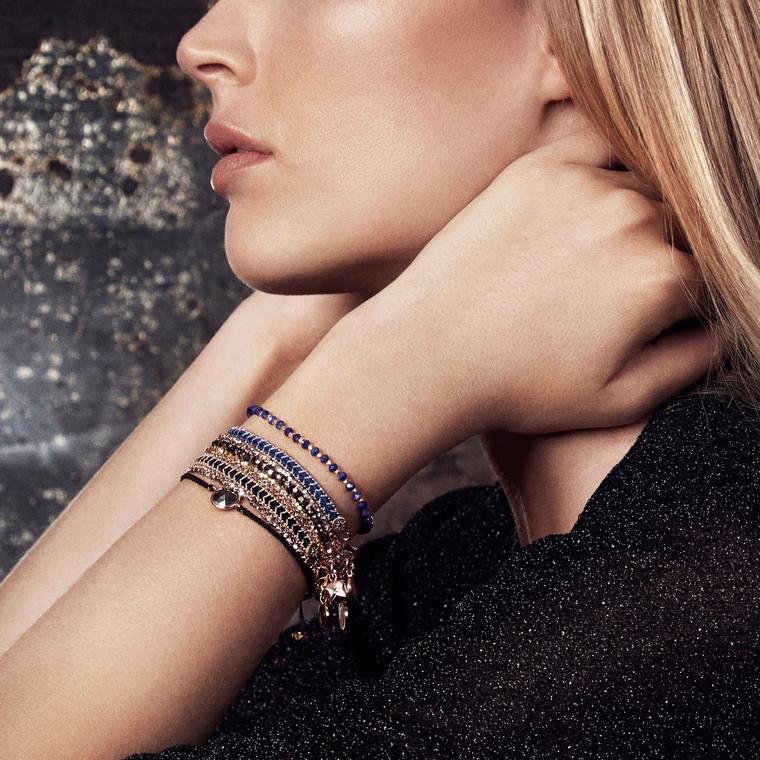 With the leading British festival Glastonbury just around the corner, many of us are turning our attention to the subject of what to wear, and for the music-loving magpies among us, that includes chic festival jewellery.
Whether your festival hit list this summer will take you to Fuji Rock in Japan, Primavera in Barcelona, or Burning Man in the Nevada Desert, the rules of festival fashion are about as universal as the scene's overcrowded bars, questionable bathroom facilities, and ability to create magical moments to feast on long after summer comes to a close.  
Music festivals have a long tradition of being spaces in which to either lose yourself, find yourself, or generally switch off from the rest of the outside world. In style terms, this translates as relaxed boho chic with a rock 'n' roll edge and, as such, a key staple of chic festival jewellery is stacking. Stick a ring on every finger - more than one, and layer your necklaces.
Stacked-up bracelets are also essential and there are lots of playful friendship-style pieces out there to tap into those summer vibes. For those looking for a quick cheat, Astley Clarke has created what it calls an Unbreakable stack - one single bracelet designed to look like a collection of individual bracelets, decorated with gemstone beads, woven material, and charms with a spiritual edge.
Modern talismans - a key trend right now - make for perfect festival jewellery. Transport yourself back to the flower power of the 1960s with jewels that have a higher meaning - jewellery brand Bee Goddess has a great selection. Then again, why not skip forward to the 1990s - a decade that will no doubt dominate this summer's style choices - and slip on a choker.
While layering up a great selection will guarantee that your look fits perfectly with the hazy summer daytime and carefree lost nights, what you can't rely on - especially if Glastonbury is the destination stamped on your ticket - is the weather. But we have a jewel for that too. Embrace the inevitable opening of the heavens by reaching for your wellies and a pair of Tessa Packard earrings. Her Thundercloud studs are just perfect for the unpredictable British summer.   
Putting a Polly Wales ring on it will ensure festival success, and all these are available at Tomfoolery (from £1,425).

No festival is complete without stacking bracelets, and Astley Clarke has a great selection (£795 each).