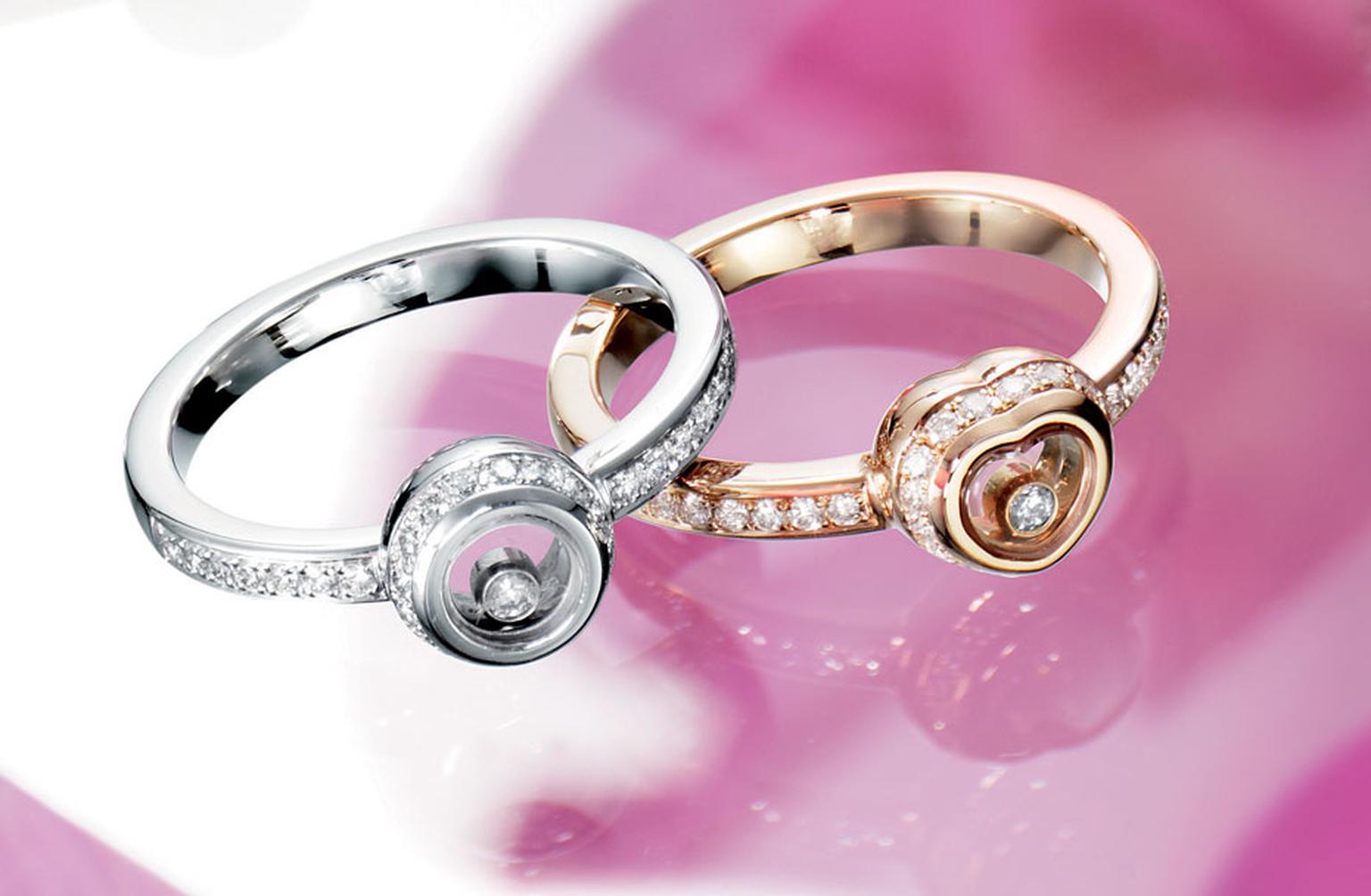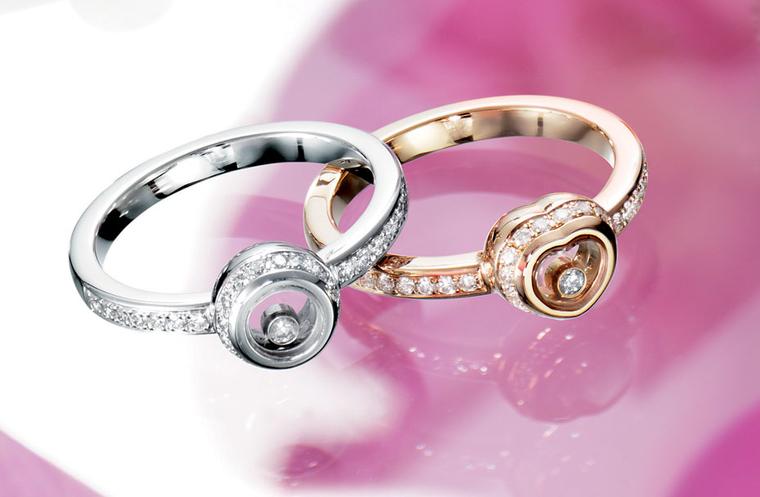 Founded in 1860 Chopard first produced watches in the village of Sonvilier. In 1963 this traditional watch-making business was bought by the Scheufele family who were looking to grow the manufacturing facility into a bigger brand.  Well beyond their expectations of creating a luxury watch house, today Chopard is a well-established international luxury brand known as much for its watches as its jewellery as well as fragrances and accessories.
Perhaps the most memorable of Chopard's designs is 'Happy Diamonds' that stands out for its originality and playfulness and works equally well on watch dials as in jewellery.
'Happy Diamonds' was the creation of Co-President Caroline Scheufele, daughter of the owners. It was Caroline's initiative to start making jewellery under the Chopard name and she also came up with the idea of setting diamonds free and allowing them to spin around under a sapphire glass crystal, like sparkling ice skaters in a golden rink. She called it 'Happy Diamonds' and since then rings, pendants, earrings, bracelets, watches and just about everything signed Chopard can be found shimmering with the fire of diamonds in motion.
Diamonds are set into slender round bezels that allow them to spin and twirl around and scatter like sparks with the slightest movement. A simple idea that took the formality out of rigid settings and allowed the diamonds to quite literally come out and play. This young and irreverent approach has proved to be an enduring success and the house is continually updating its selection of "Happy Diamonds", the latest of which is the "Happy Mickey" watch and jewellery range.
"When I first had the idea of making jewellery in 1976 my brother and father thought I was crazy but they trusted me," explains Caroline. "After school I used to whizz up and down the corridors of the factory on a wheeled office chair. Later I was given little jobs to do like counting diamonds, so for me it has been natural to become part of the business."
Chopard Happy Hearts earrings in rose gold £1,970

"Miss Happy" white gold ring – Price: £ 2,590. Heart Ring from the "Miss Happy" collection Price £ 2,740