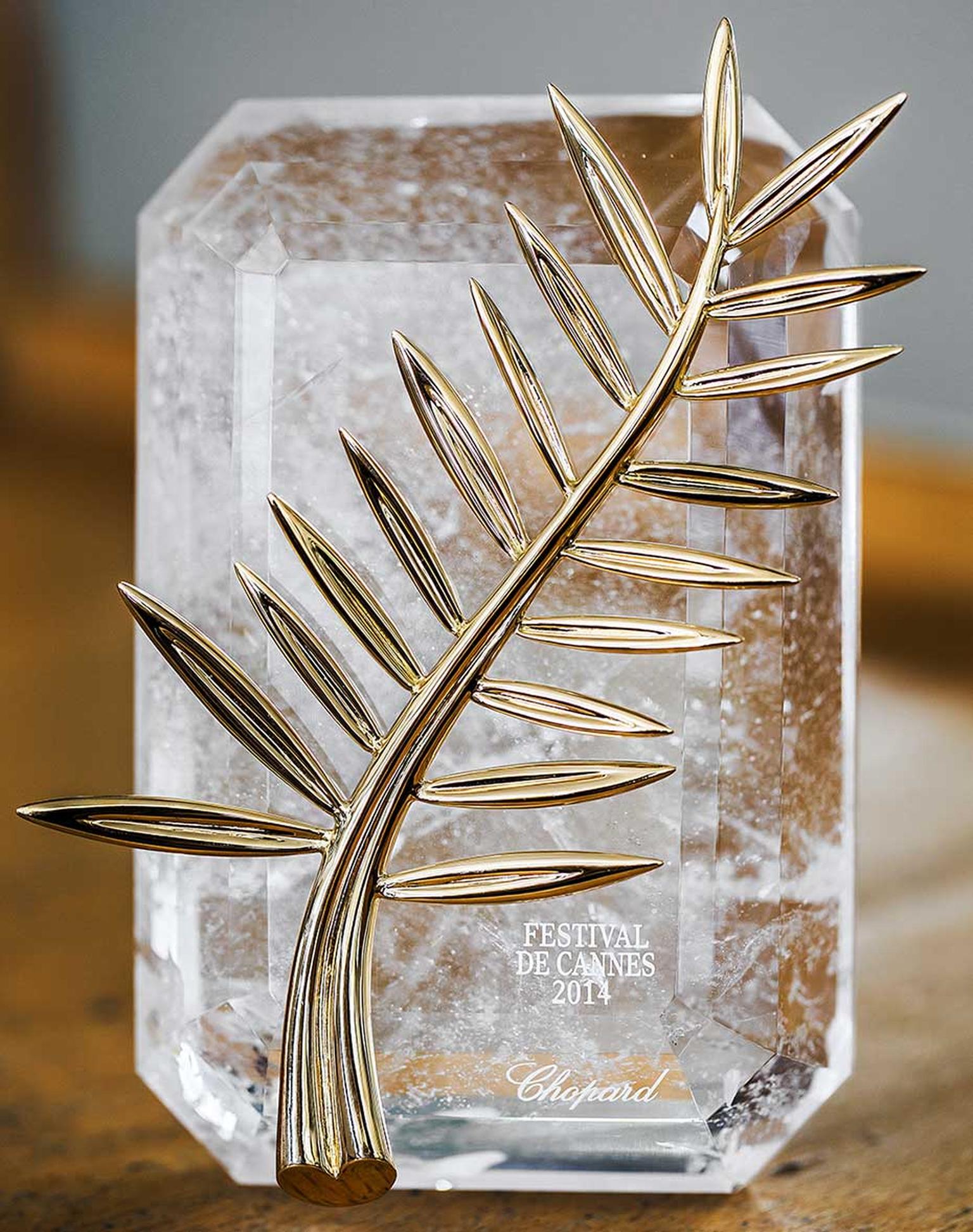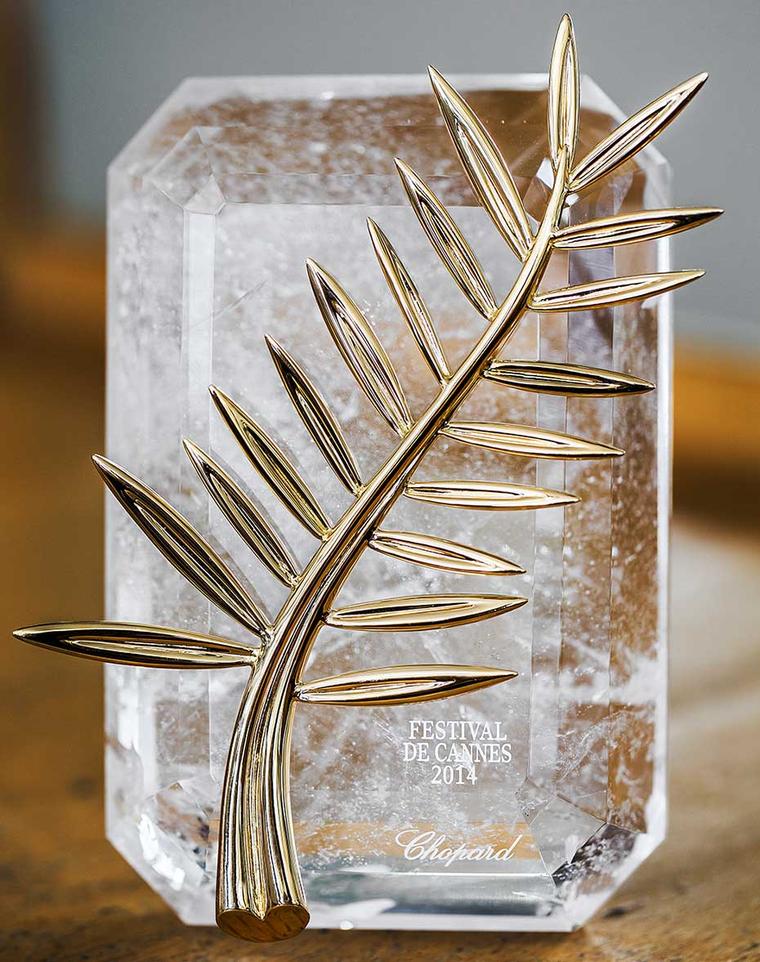 When I was in Cannes for the Film Festival I went to see what I think is the star of the show. And it's not a celebrity nor a blockbuster movie, but the very Palme d'Or itself. And that is because the prize awarded to the director of the best film shown at the end of the Festival, has been made for the very first time out of Fairmined gold.
Chopard, the main sponsor of the Cannes Film Festival, has been closely associated with the event and has designed and made the Palme D'Or since 1988. But this year the Palme d'Or has gone green. Made of Fairmined gold, this is the very first red carpet award with an ethically sound conscience.
The Fairmined gold Palme d'Or  is part of the ongoing initiative launched by Chopard in Cannes last year as part of the firm's journey to sustainable luxury. The initiative was dreamt up by Caroline Scheufele, co-President of Chopard as well as Livia Firth, Founder and Creative Director of Eco-Age.
Last year, Chopard presented the Green Carpet Collection, the first ever jewels made with Fairmined gold. Since Marion Cotillard stepped out in Cannes wearing the 'Green Carpet' jewels, several other pieces have since been spotted at key high profile moments. Most recently Cate Blanchett wore jewels from Chopard's Green Carpet Collection to collect her Golden Globe. And there is even a watch a LUC Tourbillon Chopard watch in Fairmined gold that was spotted on Colin Firth's wrist earlier this year. 
The gold used to make the trophy comes from artisanal mines in South America that work with the Alliance for Responsible Mining and produce gold that is not only sustainably sourced and processed but that also gives a fair price to the small scale miners and helps to improve their lives and their struggling communities. 
It was one thing to see the first Fairmined Green Carpet jewels on the red carpet, but it is a step forward for the Palme d'Or to be made of Fairmined gold, sending out a message to the world that green is most definitely the way ahead and Chopard is showing the way.
Chopard, which has been making the iconic trophy since 1998, announced in April that it had taken the decision to 'go green' at the Cannes Film Festival 2014 with the first Palme d'Or trophy in Fairmined gold.

On the reverse of one of the feathery palm leaves that decorate the 2014 Palme d'Or award, Fairmined is stamped in capital letters in recognition of Chopard's commitment to sustainable luxury.

Chopard's landmark decision to make the Palme d'Or award in Fairmined gold is designed to catapult sustainable luxury into the limelight at the Cannes Film Festival, the world's most glamorous film event.