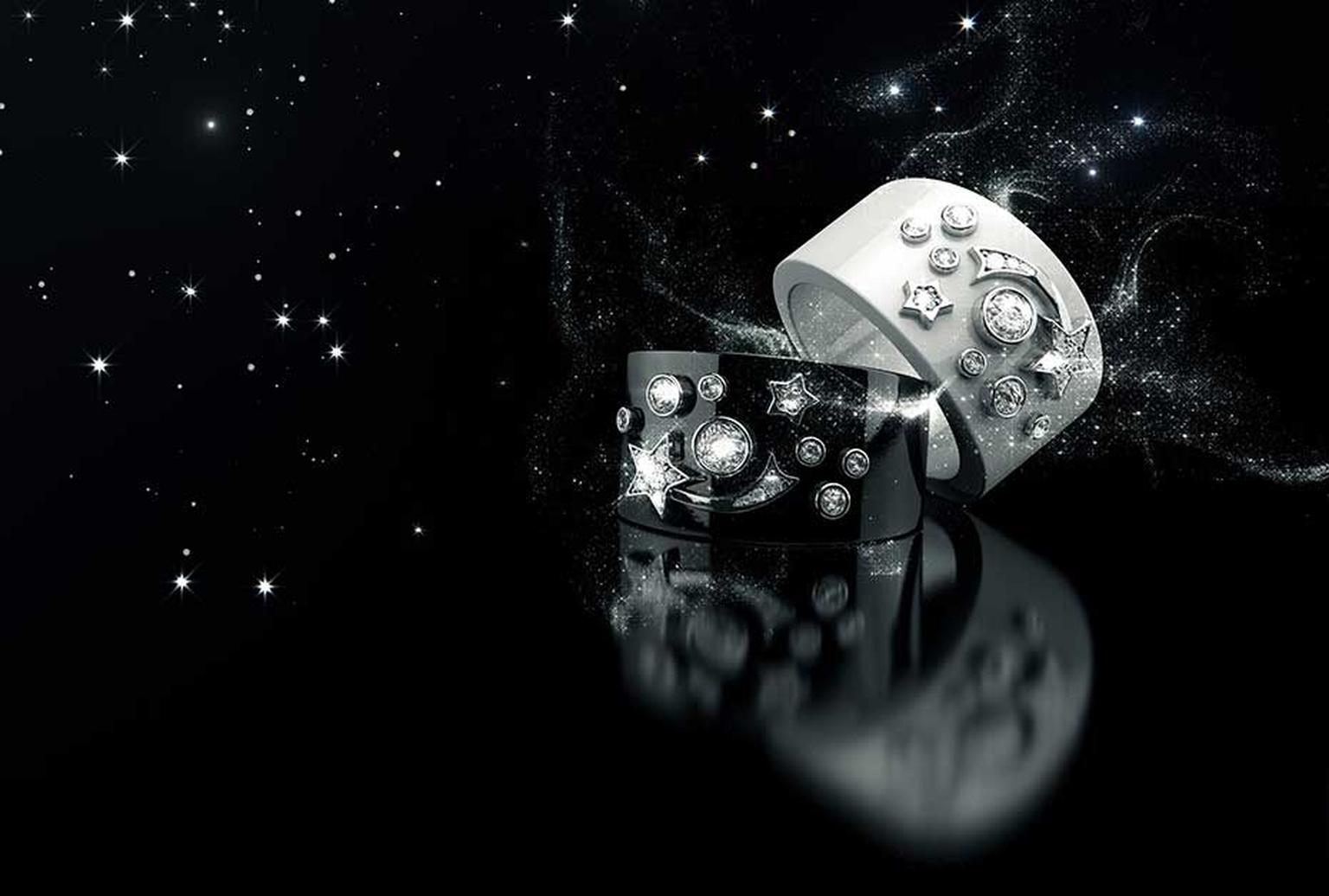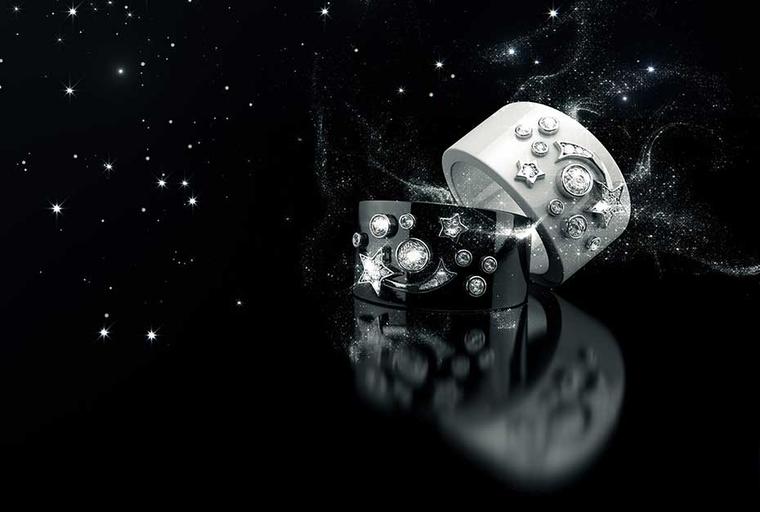 By Åse Anderson
The new fine jewellery collection from Chanel, called Cosmique, unites the maison's iconic celestial motifs with cool, high-tech ceramic for the very first time.
Stars and comets have appeared in Chanel jewellery for more than 80 years and were the inspiration behind Gabrielle Chanel's very first fine jewellery collection, Bijoux de Diamants.
By incorporating these motifs into black and white ceramic - a material that Chanel J12 watch wearers will be very familar with - Chanel has captured the sprit of an enduring icon in a distinctly contemporary collection of chunky rings and eye-catching pendants. The contrast between the smooth ceramic and sparkling white diamonds ensures that each piece glistens like a constellation of stars.
At the Paris launch of her debut jewellery collection in 1932, Mademoiselle Chanel famously declared, "I wanted to cover women in a constellation of stars. Stars of all sizes." With the Comète high jewellery collection, introduced just before Christmas, and this latest line-up of star-studded Chanel jewellery, it looks like her wish will continue to be granted. 
Chanel Cosmique ring in black ceramic and white gold set with brilliant-cut diamonds.

The Cosmique pendant in white gold set with brilliant–cut diamonds and white ceramic from Chanel is also available in black ceramic.

The new Chanel fine jewellery collection Cosmique de Chanel combines the maison's iconic star and comet motifs with cool black and white ceramic.