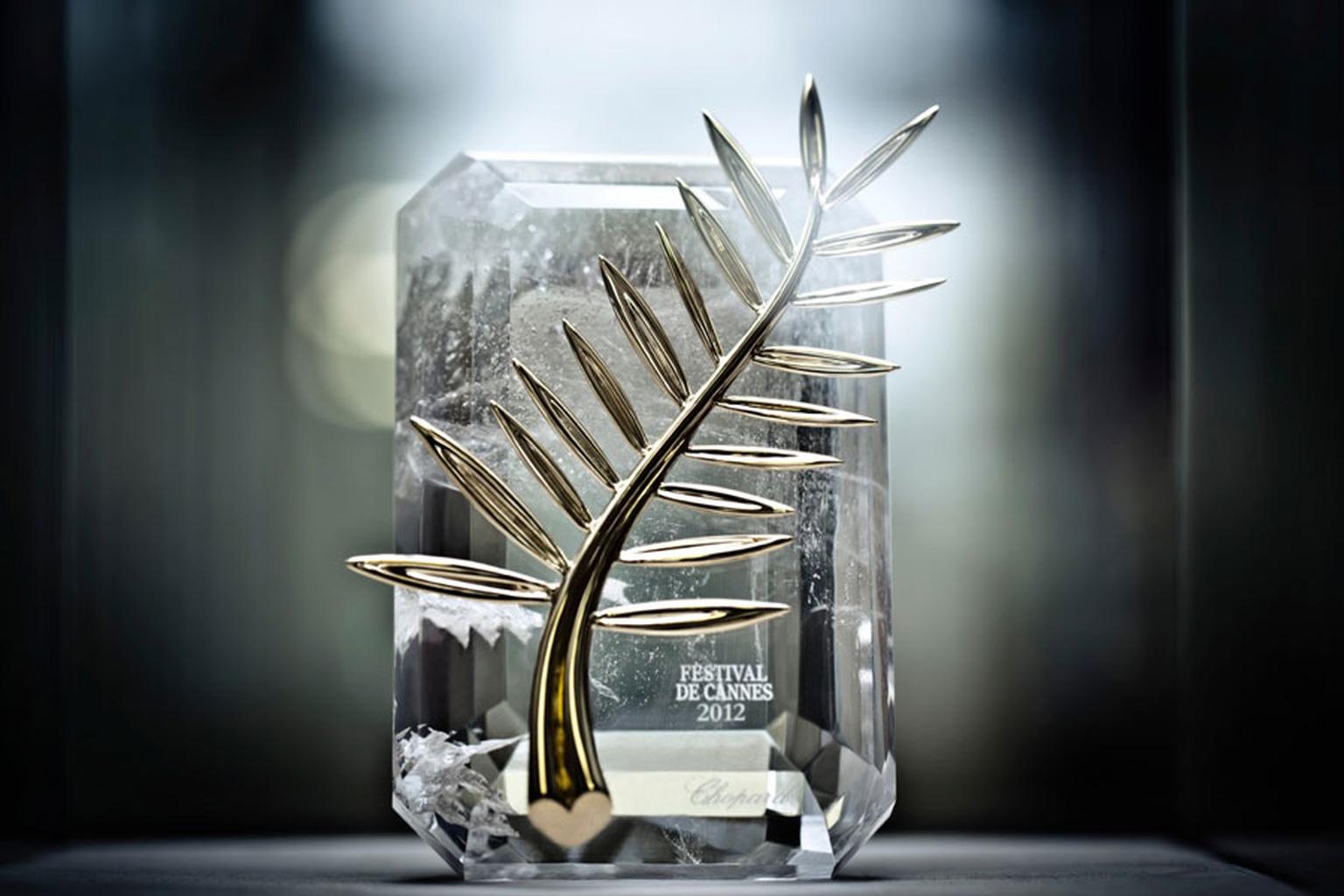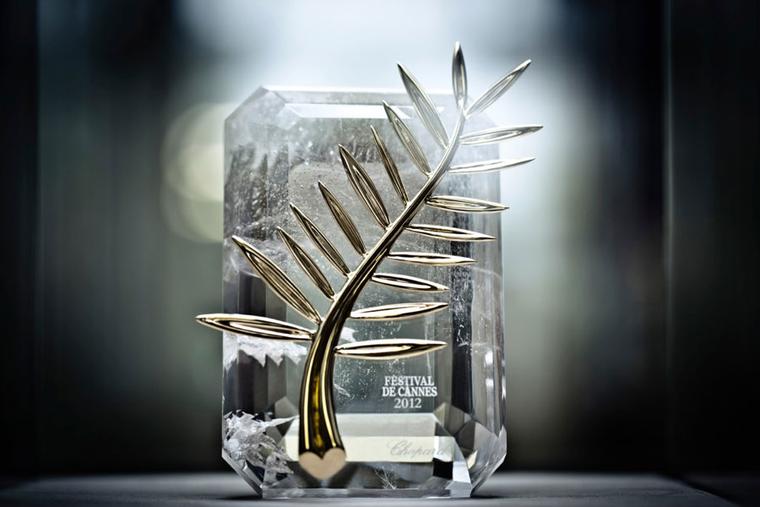 With the 65th Cannes Film Festival almost in full swing, and the official selection announced, cineastes around the world will be waiting with baited breath to see what enthrals, what moves, and what sinks; and one legendary measure of success at this festival are the awards themselves, and Chopard will be on hand to ensure the finest of filmmaking craft receive the best reward possible.
Since 2007 Chopard have proudly been official partners of the festival and not only do they unveil a new red carpet collection each and every year, but the Palme d'Or is designed by Caroline Scheufele, Co-President of Chopard. This year she has re-designed what is and always has been one of cinema's most sought after awards. Asked by the President of the Festival Pierre Viot to undertake the task, Ms Scheufele has guided Chopard's craftsmen in making another covetted Palme d'Or as they have done since 1998, when the winner was Greek film Eternity and a Day. Contenders for this year range widely from the ever particular Wes Anderson and his festival opener 'Moonrise Kingdom' to Abbas Kiarostami's Japan-set 'Like Someone In Love'. The beauty of the Palme d'Or is that it is in essence a work of art celebrating another work of art, albeit in different mediums. The 18ct gold stem adorned with leaves appears to have caught a light breeze as it rests on a crystal cushion shaped like an emerald-cut diamond.  
Chopard  have more ties with Cannes and the future of the cinematic landscape with the Festival's Trophée Chopard, which aims to encourage promising new young actors and actresses. Since the award's inaugural appearance in 2001, it has acted as a highly reliable barometer for future thesps, with past winners including Audrey Tatou, Gael Garcia Bernal, Diane Kruger, Marion Cotillard, Jonathan Rhys Meyers, and Tang Wei. We'll find out this year's winner on May 17th when Caroline Scheufele herself will present the award with President of the Festival Gilles Jacob.
The illustrious Palme d'Or will be awarded at the end of the festival, and as with last year's choosing of Terence Malick's celestial yet divisive 'Tree of Life', this year will certainly be an interesting choice with a jury including amongst others jury president Nanni Moretti, Ewan McGregor, writer-directors Andrea Arnold and Alexander Payne, as well as fashion designer Jean-Paul Gaultier.
Chopard's Caroline Scheufele drawing the Palme d'Or.

The delicate opening of the mould.

The wax sculpting of the Palme d'Or

The Trophée Chopard will once again light up the Cannes Film Festival this year.

The 2012 Palme d'Or