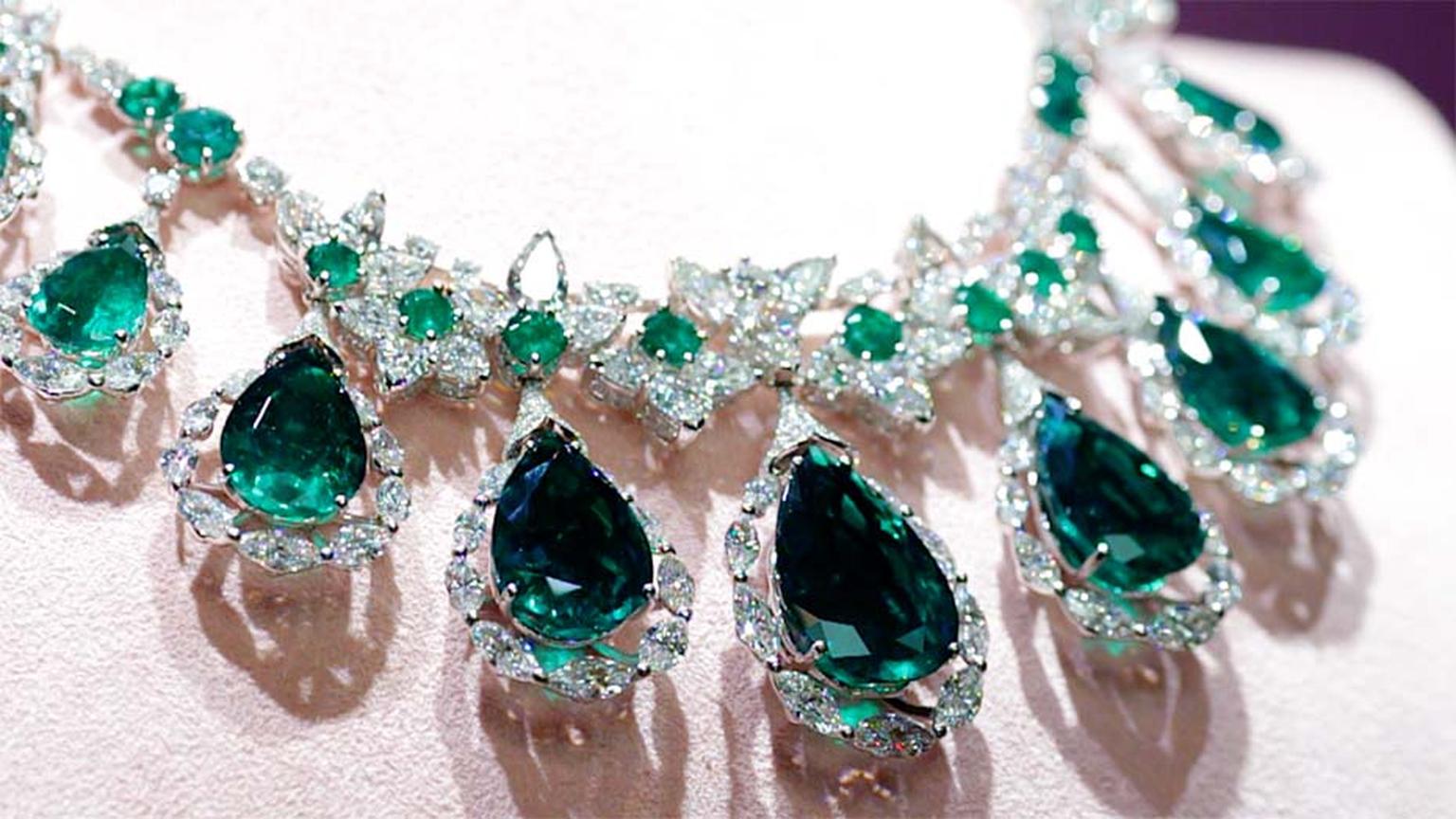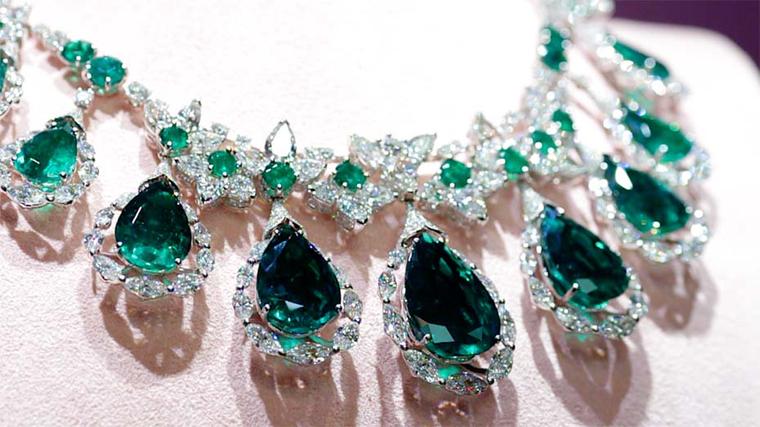 This week, I had the opportunity to visit luxury jeweller David Morris on Bond Street to find out more about a brand that has been run by the same family for three generations. Jeremy Morris and his daughter Phoebe were on hand to speak with me about the jewellery brand's history which is remarkable for its magnificent precious stones as well as a celebrity following that spans from  Elizabeth Taylor to today's music hit maker Lily Allen.
The fact celebrities are drawn to David Morris' pieces isn't the only reason this brand sets itself apart from the rest. As you walk into the David Morris boutique, your eyes instantly become wider as they try to take in all the glimmering sights.  As I was lucky enough to see some of the pieces which they are preparing for the 2014 Biennale des Antiquaires, I was mesmerised by the exceptional stones, and not just of the diamonds but the rubies, emeralds, sapphires and conch pearls which all beg to be worn. 
Jeremy Morris' love for coloured stones is evident, and what gained my full attention was a diamond choker shimmering with nine pear-shaped emeralds that perfectly cascade in size as it comes full circle around the neck.
Called a 'stone whisperer,' by his wife Erin, I couldn't have thought of a better way to describe Jeremy Morris' uncanny ability to choose stones for each of his designs.  With the jewellery workshop just above the boutique, Jeremy Morris has a keen eye for stones and creates daring pieces, unafraid to use the biggest and most precious stones and recut them into a piece he could only bring to life.
Jeremy Morris speaks with Maria Doulton about the final preparations taking place for the 2014 Biennale de Paris, an international platform for David Morris to showcase their newest and most luxurious pieces.

David Morris is known for their exceptional stones, from diamonds to coloured stones such as sapphires, emeralds and rubies.

Maria Doulton examines the latest David Morris Rose-Cut collection diamond bangles.

Described as a 'stone whisperer' Jeremy Morris is a daring designer who always chooses bright and bold pieces that will set David Morris jewellery apart from the rest.

Maria takes a look in the David Morris workshop which is just above their Bond Street boutique, where every single piece of jewellery is looked after and approved by Jeremy Morris before it touches the boutique floor.

David Morris pigeon blood ruby and diamond necklace.

David Morris fiery blue opal and diamond ring.

Jeremy Morris' favourite coloured stone is the emerald, his daughter Phoebe explains, which becomes quickly evident by his array of sparkling emerald pieces seen throughout the David Morris boutique.