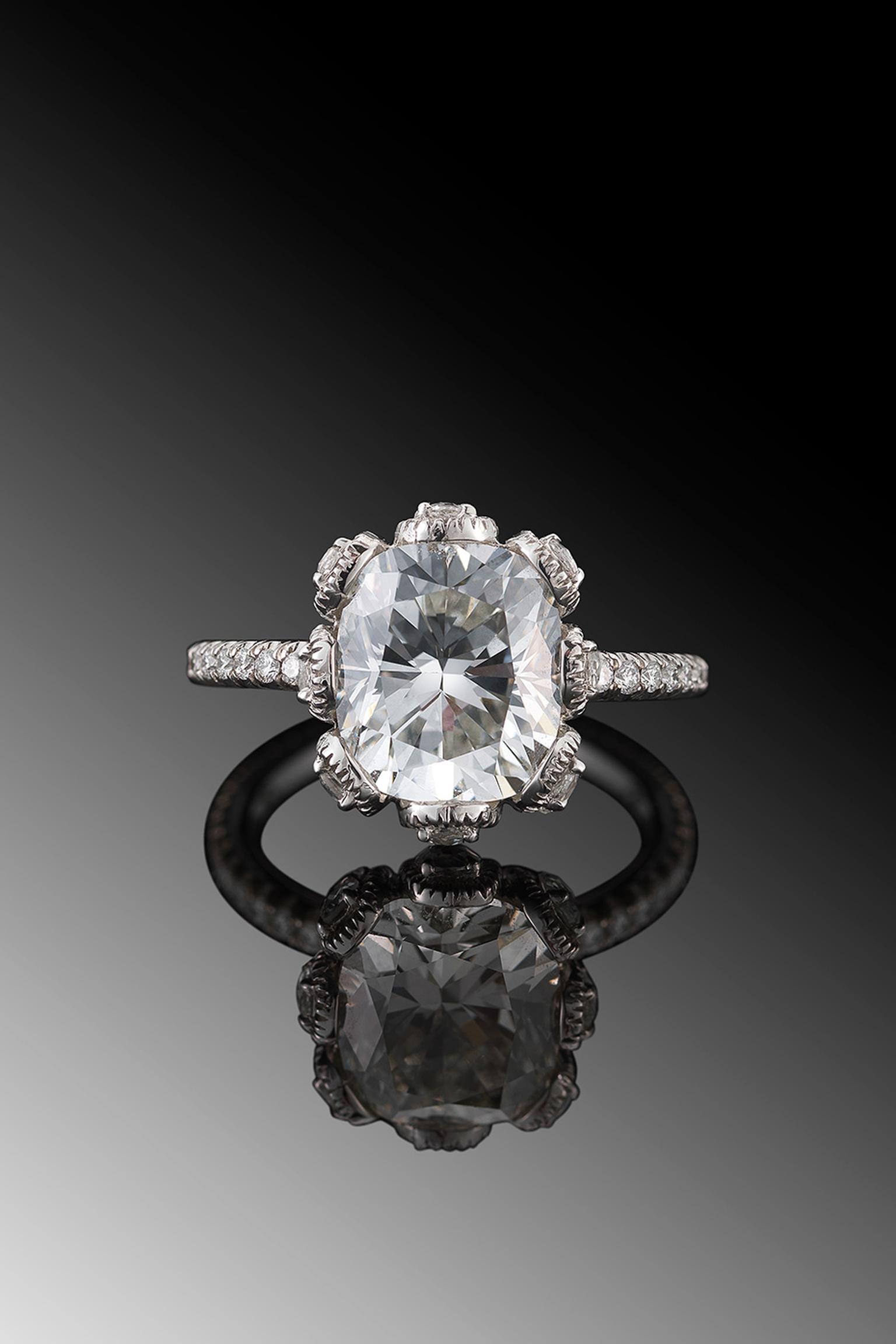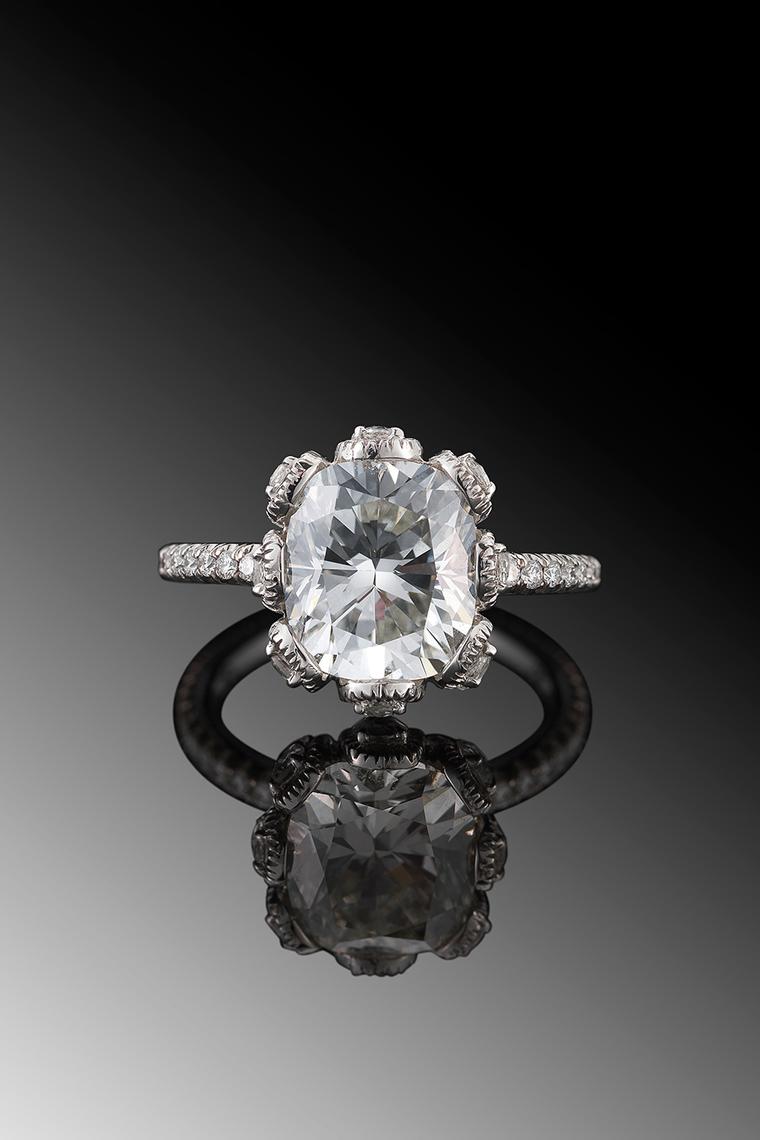 Hollywood stars Jennifer Garner, Molly Sims and Mena Suvari led the way with their elegant cushion-cut engagement rings and, in recent months, several other celebrities - from Glee actress Naya Rivera and The Big Bang Theory star Kaley Cuoco to tennis sensation Catherine Wozniacki - have been spotted sporting the same diamond shape.  
With images of their sparklers being splashed across magazines and tweeted around the world, it is not surprising that the cushion is increasingly becoming the cut of choice for non-celeb couples intending to tie the knot.
Reports say that while round and princess cut diamonds still dominate the jewellery market, the cushion (or pillow cut as it is also known) is quickly catching up.
But while the cushion cut is trending right now, it is by no means a new invention. One of the oldest diamond shapes, the cushion-cut was around long before modern technology allowed jewellers to create perfectly round-shaped stones.
Reminiscent of old Hollywood glamour, these diamonds, whether set in a solitaire or diamond halo, have a romantic vintage feel.
Cushion-cuts vary from square to rectangular but what really sets them apart from other stones is their rounded corners and large facets, which intensify their brilliance.
Because it appears larger than its actual weight, the cushion cut is an ideal choice for those who want the look of an imposing stone at better value. If that sounds too good to be true, buyers should also be aware that the large table of a cushion-cut can also magnify any flaws in the stone so many jewellers recommend choosing a diamond with a clarity grading of SI1 or higher.
During the finale of American reality television series The Bachelorette, contestant Chris Siegfried proposed to Desiree Hartsock with a cushion-cut diamond Neil Lane engagement ring.

De Beers's Aura cushion-cut Solitaire ring is set in platinum with diamonds and a cushion-cut central stone (£4,400).

Tiffany & Co. cushion-cut yellow diamond engagement ring in pink gold (£POA).

Harry Winston The Ultimate Bridal Collection cushion cut diamond engagement ring (£POA).

Harry Winston cushion-cut yellow diamond, sapphire and diamond micropavé engagement rings.

De Beers classic cushion-cut solitaire diamond engagement ring.

Fred Leighton platinum cushion-cut diamond engagement ring (3.01ct).