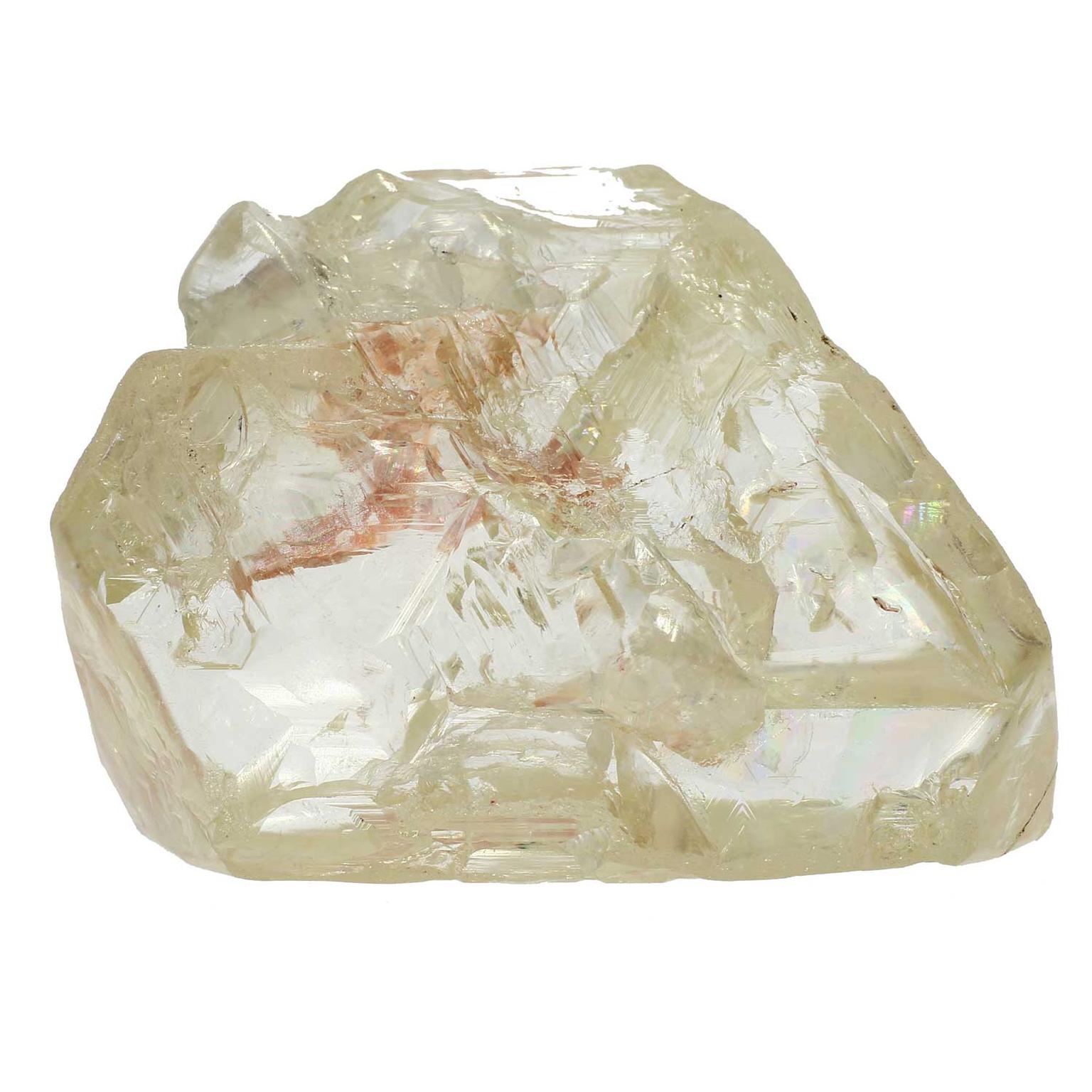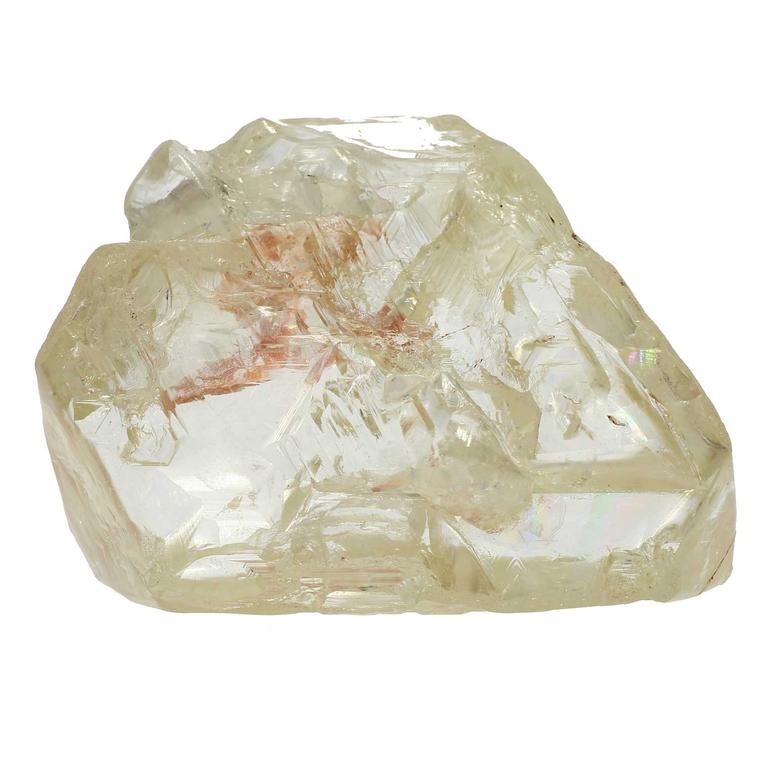 During a press conference today, the Government of Sierra Leone announced that it will be auctioning a 709-carat rough diamond that was discovered in the West African country in March this year. The diamond, the 14th largest ever discovered, has been named the Peace Diamond because its sale on 4 December in New York will bring significant economic benefit to the region of Sierra Leone in which it was found, where many people live in extreme poverty.
Discovered in river sediment by artisanal miners in the village of Koryardu, it is thanks to the honesty of Pastor Emmanuel Momoh, the legal owner of the gem, that the Peace Diamond is heading to auction. Soon after its discovery, he took the find of a lifetime to Dr. Ernest Bai Koroma, the president of Sierra Leone, who pledged to auction the rough diamond through official government channels in a fully transparent and accountable manner. 
The Rapaport Group, which is responsible for the marketing and sale of the gem, has partnered with the government of Sierra Leone on a pro bono basis. The Group will be transporting the Peace Diamond to Israel, Belgium and New York prior to the December auction, where prospective buyers are invited to see the gem in person. All bids will be communicated to ensure complete transparency. 
Approximately 50% of the proceeds of the sale of the diamond will go to the government while the remaining 50% will benefit the local community in the Kono district, which has an estimated population of 250,000. But what, exactly, is the value of the Peace Diamond? In the press conference it was announced that it has not yet been properly analysed because it is too large to fit inside the HD scanning equipment used to evaluate diamonds, so it's impossible to say. Its exact colour and clarity is unknown, although it appears to be yellow and there are visible transparent sections that indicate it is likely to yield several large diamonds. No reserve price has yet been published, but what is known is that the government has already received an offer of $7.777 million, which it has refused.
"It's a diamond that has many diamonds within it," says Martin Rapaport, chairman of the Rapaport Group. But he points out that, "Its beauty is its role as a peace diamond. It is not just a 709-carat diamond, it is so much more than that. For the first time ever we are seeing the legitimisation of the distribution of artisanal diamonds from Sierra Leone. It's one thing to have a beautiful D Flawless diamond, but what's really special is that here we are talking about a diamond that is going to create food, electricity, clean water, education, roads and bridges."
"I believe in the positive energy of the Peace Diamond and the great good it will do for the people of Sierra Leone," continues Rapaport. "The lucky buyer of the Peace Diamond and the resultant polished Peace Diamonds can take pride in knowing that they have created a better life for tens of thousands of people. This is a diamond that makes the world a better place. This is a diamond with spiritual sparkle."