A gala event, the annual GPHG (Grand Prix d'Horlogerie de Genève) prize-giving ceremony is the big Oscar night for luxury watches. Held on Thursday night in the Grand Theatre of Geneva, 1,500 spectators were kept on the edge of their seats as the 17 different prizes were adjudicated.
Today we'll take a look at the female protagonists in the competition, starting with the prize for Best Ladies' Watch snatched up by Hublot for its Big Bang Broderie watch - a bold 41mm mechanical timepiece bristling with attitude. Embroidery featuring on watch dials is usually reserved for more demure and feminine watches, but Hublot being Hublot decided that its rebellious Big Bang watch should be embroidered from head to toe. An historic Swiss embroidery house was called upon to stitch a skull pattern on the dial and arabesques on the bezel and strap, leaving the lugs open for diamonds. Defiantly Hublot.
See more embroidered and sexy watches for women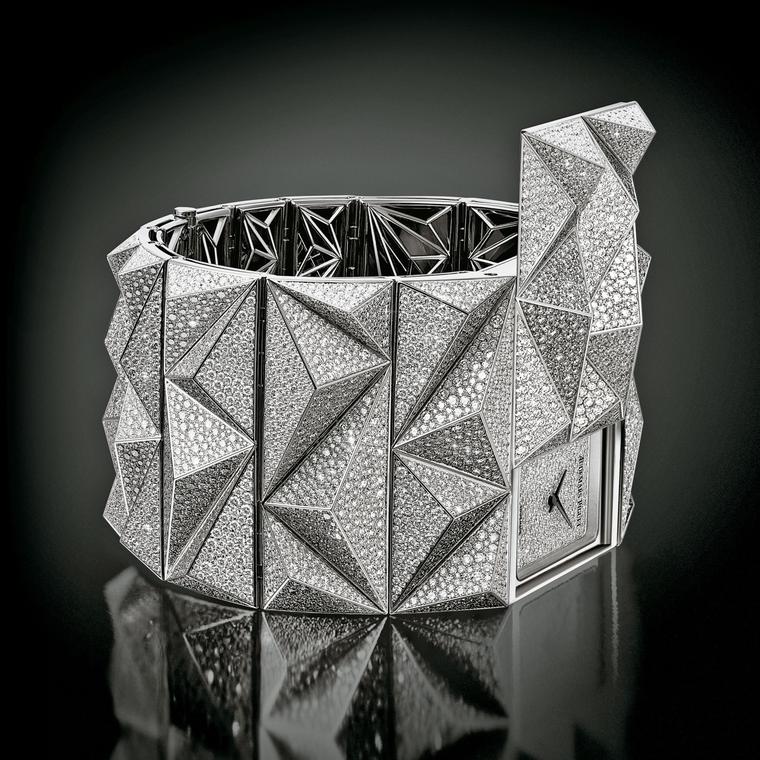 It's a shame Billy Idol wasn't on stage to perform Rebel Yell as the CEO of Audemars Piguet received the High Jewellery Watch prize for its audacious and radically fresh Diamond Punk timepiece. Composed of a series of 56 pyramid-shaped studs covered in diamonds, the Audemars Piguet Diamond Punk watch was, according to former design director Octavio Garcia, directly inspired by the "subversive yet creative" aspect of punk culture. Decked out in a high jewellery jacket of 8,148 snow-set diamonds, I have to admit this is my favourite ladies' watch of 2015.
Read more about the Audemars Piguet Diamond Punk watch
The Revival Watch prize was awarded to Piaget for its oh-so desirable Extremely Piaget Cuff watch. Piaget watches have managed to capture the mood of the groovy 70s like no other, and this stunning white gold cuff watch, complete with a mesmerising hippy trippy blue opal dial and 1,699 diamonds set into its spherical cage, speaks volumes.
See more watches featuring opal dials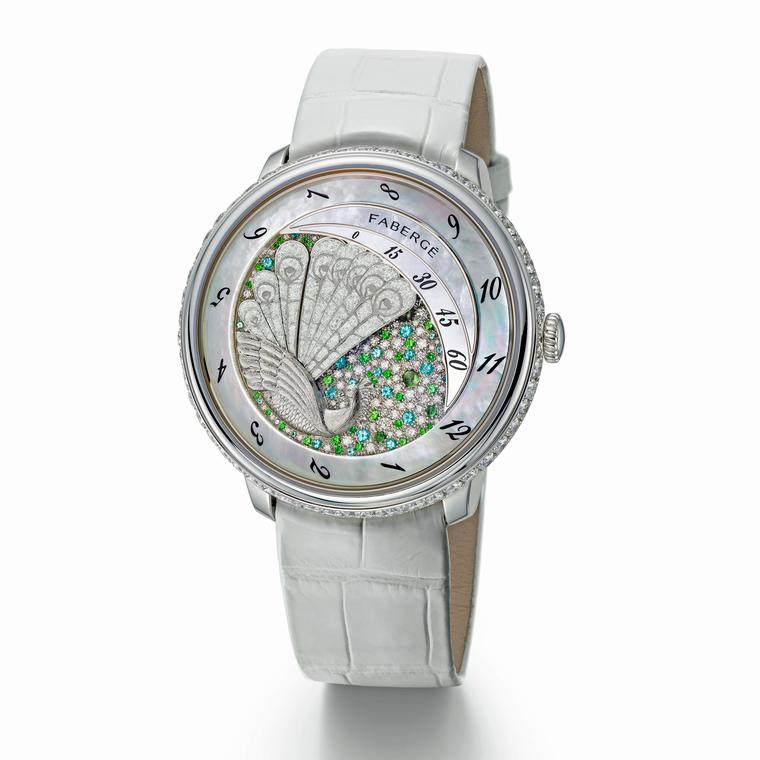 Making its debut at Baselworld this year, the entry from Fabergé watches received the Ladies' High Mechanical prize for its Lady Compliquée Peacock watch. Master watchmaker Jean-Marc Wiederrecht of Agenhor was enlisted to create the complication of this delightful ladies' watch with its animated dial - a homage to Fabergé's famous Peacock Egg of 1908. Every 60 minutes, the peacock fans its majestic tail, making the hour disc advance, only to fold up again and reveal the frosty winter background decorated with tsavorites, diamonds and Paraiba tourmalines.
See more complicated ladies' watches
Mentioned in this article: